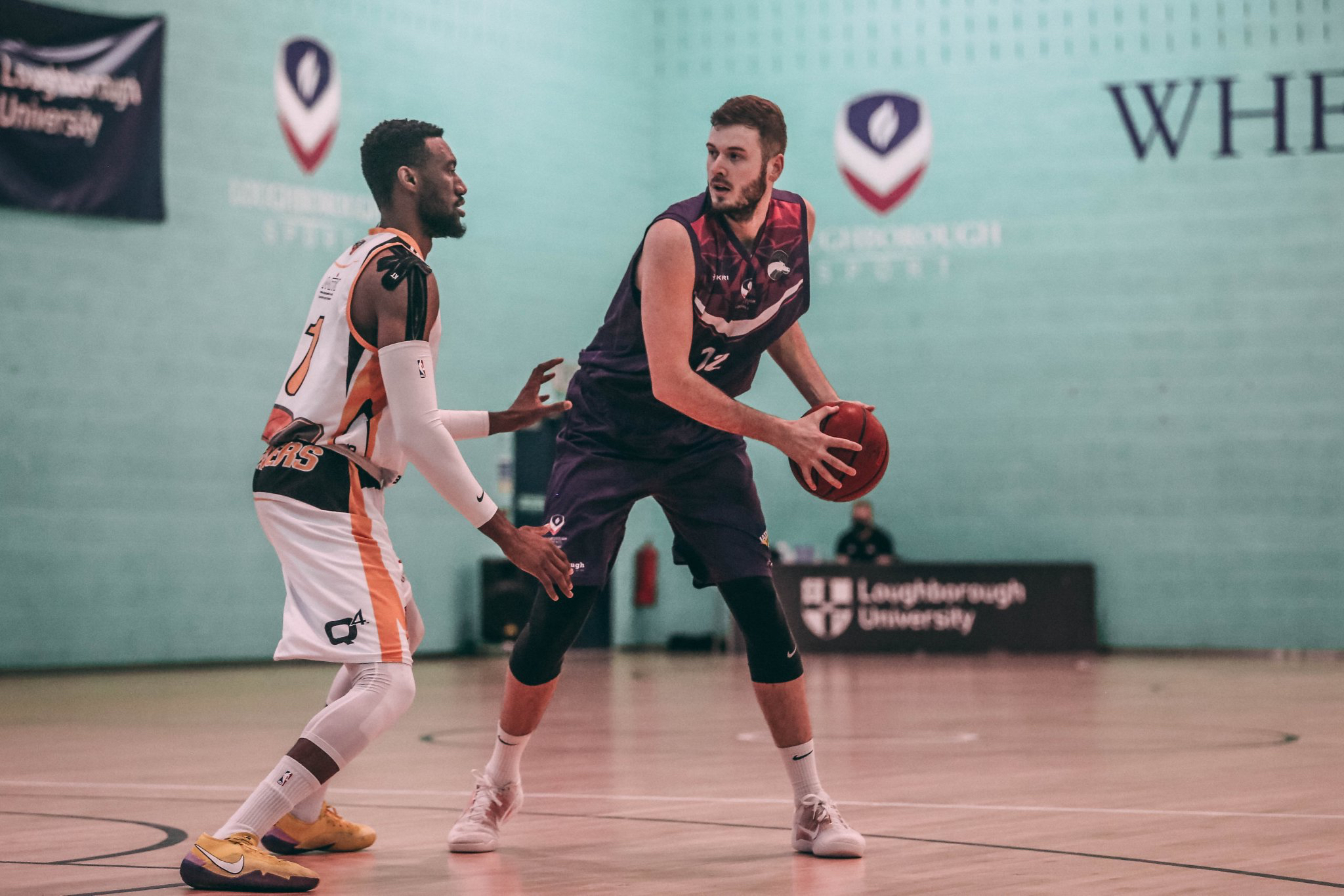 Riders Media - 18th January 2021
Riders lose to Thames Valley Cavaliers
An unfortunate loss to Loughborough Riders as Thames Valley Cavaliers started strong, ending the game undefeated in the league: 92-79.
For the first three quarters the defensive play from the Cavs disrupted the riders' offence giving them a lead. Although the Riders Men changed momentum after and saw a quick catch-up, it wasn't enough to beat the Cavs in the end.
Jonas Dietrich led the scoring for the Riders with 19 points with Kyle Jimenez and Greg Wild both adding 13 to the Riders side.
Head Coach Mark Jarram quote "A good fight from our guys and a much improved performance. We had a good week and we talked about having a performance we were proud of, the guys never gave up and made an excellent comeback and made a game of it in the fourth quarter despite being down."
He added "A couple made shots and it could have been a different ending. Credit to Thames Valley, that is an extremely talent roster that really score in multiple different ways and will be one of the top teams on everyone's schedule. We hope to keep the momentum from last week and have another focused and intentional week here to keep developing in the right direction."
Scorers:
Loughborough Riders: Dieterich 19, Jimenez 13, Wild 13, Hayden 11, Gamble 9, Bielak 8, Orja 3, Morrell 2, Emejuru 1
Thames Valley Cavaliers : Johnson 23, Hehetro 16, Hawley 16, Sylla 13, Freckleton 8, Williams 8, Champion 5, Acquah-Davis 3,