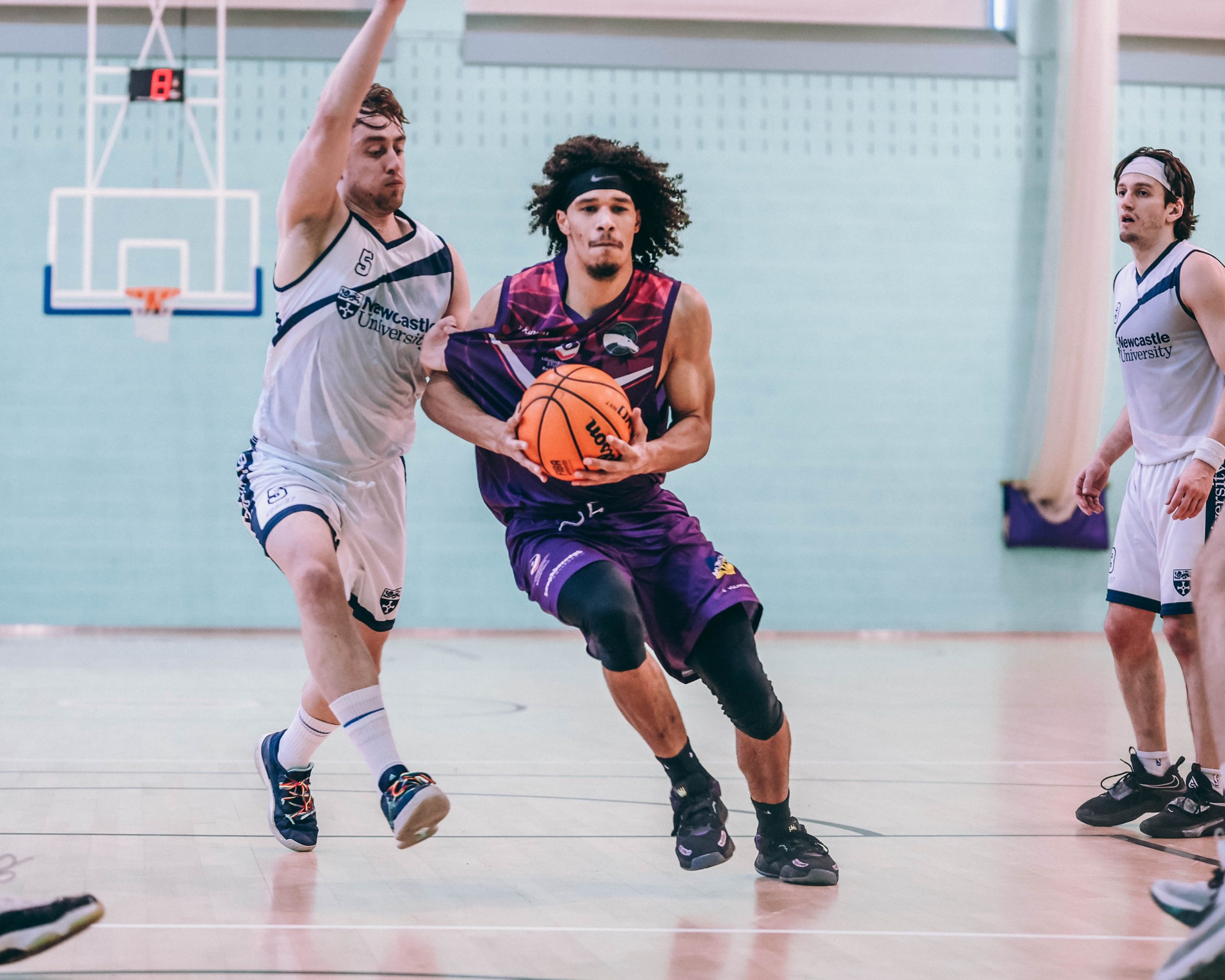 Riders Media - 15th March 2022
RIDERS 81-90 NEWCASTLE
Sunday saw the Loughborough Riders take on Team Newcastle in a tough contest headlined by defense, runs and three point shooting. The Riders were led by dominant performances from both Joe Bielak and Harrison Gamble who each had 23 points. But their efforts weren't quite enough to overcome Team Newcastle who were able to hold the Riders off through a team effort.
The Riders came out fast behind Joe Bielak's two three's in the first two possessions of the game. Another three by Harrison Gamble put the Riders up 9-0 two minutes into the first quarter. Newcastle was able to compose themselves and bounce back going on a 9-0 run of their own to tie the game
A common theme of this game began to take place as the Rider's answered Team Newcastle's run with another of their own to take a lead that was quickly taken back by Newcastle behind some deep three's from Brandon Federici to put them up 29-25 at the end of the first quarter.
In the second quarter both teams maintained their fast pace and high octane offense from the first quarter, going back and forth and keeping the lead for Newcastle within 4 halfway through the second. But behind a flurry of three pointers and some bad turnovers for the Riders saw them fall behind by 15 going into halftime with a score of 56-41 for Newcastle
Coming out of halftime the Riders came out ready and instantly began to climb back into the game. Behind a solid team effort the Riders went on a 19-6 run to bring the game back within 2 with five minutes to go in the third quarter. But once again one run was answered with another and Team Newcastle bounced back to extend the gap between them and the Riders, taking a 77-70 lead going into the fourth.
The Fourth commenced and the Riders had to begin to chip away at Newcastle's lead. They went on yet another run and stormed all the way back to tie the game 81-81 with 3:44 left to play in the game. Unfortunately for the Riders they wouldn't score a point for the rest of the game and were put away by Newcastle losing 90-81.
It was a good game, the Riders displayed a lot of heart, Harrison Gamble scored 23 while playing through an injury and everytime the Riders fell behind they managed to close the gap. Though it was a tough loss there is nothing to be ashamed of, the Riders never gave up and showed their heart. Well played boys.
Match Report written by Rob Field