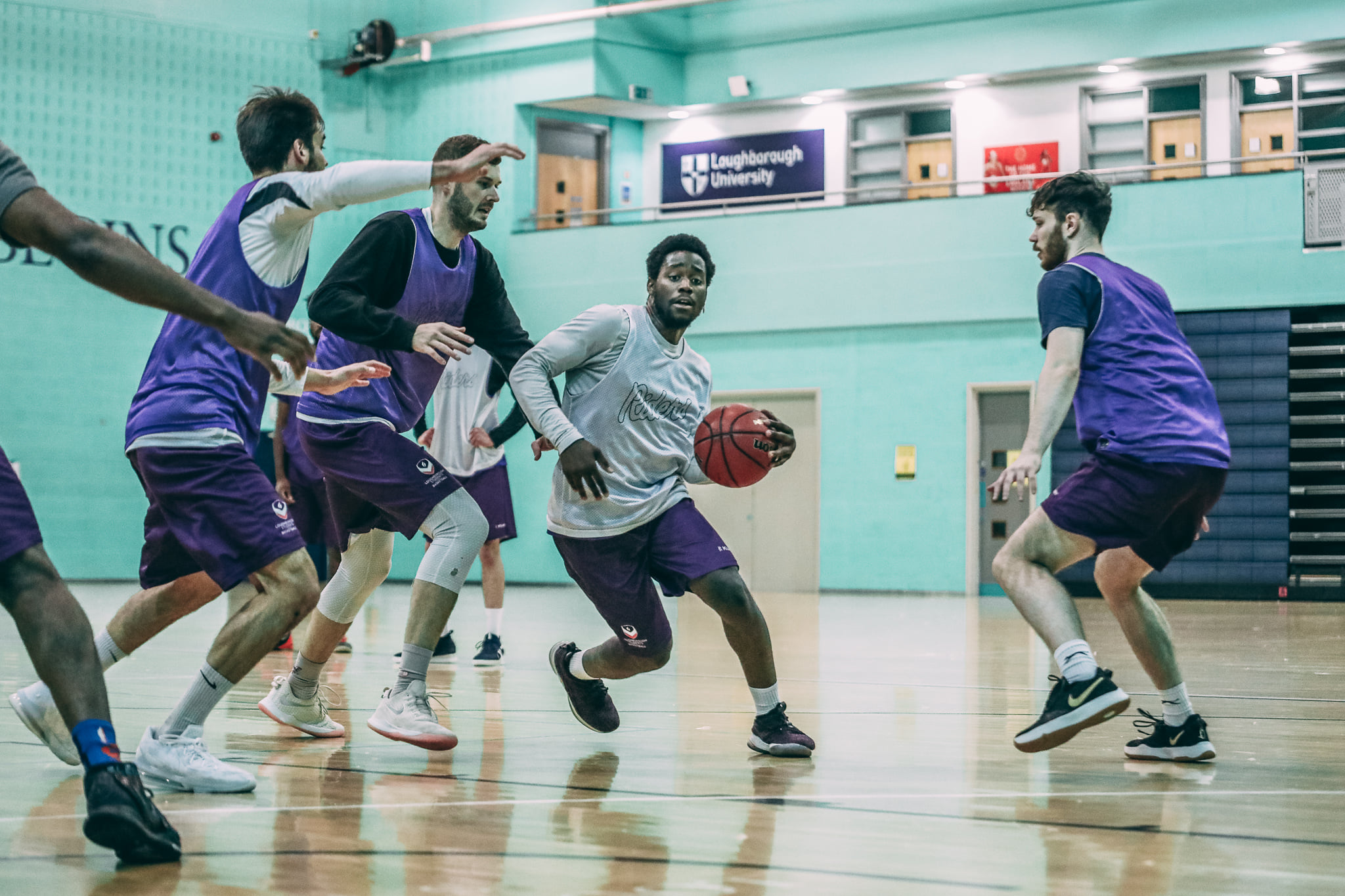 Riders Media - 28th April 2021
Preview: Riders take on Kestrels in Play-off QF
After a great start to the NBL D1 Men's play-offs, Loughborough Riders prepare to face Solent Kestrels in the play-off quarter finals on Saturday 1st May, 3:30pm away at Solent Sports Complex.
Season so Far – Riders
Hoping to secure a win this weekend, the riders have had quite a had quite a journey to become the 8th seed this season. With last weekend's match against the Reading Rockets being their 9th win of the season, they have been fighting throughout to keep their plays strong, defensive strategies effective and offence efficient. Riders' Kyle Jimenez has continued to impress us all this season! With last weekend's results he performed with 21 points, 8 rebounds and 12 assists making that his 7th double double under his belt for this season. With a further 3 triple doubles, Jimenez has become a force to be reckoned with and certainly able to help the Rider's men put on a strong, impressive performance against the 1st seed, Solent Kestrels. The Kestrels also have to key an eye out for Harrison Gamble, who averages 16.5 points, 6.9 rebounds and 2.9 assists whilst Jonas Dieterich averages 18.9 points, 7.1 rebounds and 2.5 assists a game. Together with the strength and determination of the full Riders team, the men are looking to have a successful quarter final against the 1st seed. The Riders have proven to be a team that works well together, their talent has continued to impress the fans. Despite the unusual circumstances caused by the COVID-19 pandemic, the Loughborough Riders have kept their energy high, which has been reflected in their performance. We hope to see this shine through as they take on Solent Kestrels.
Season So Far – Solent Kestrels
The Solent Kestrels have proven themselves to be a fierce competitor once again, with clenching their third consecutive win of the regular season this month making them the NBL D1 Champions. The team have had a strong journey throughout the regular season, however, closed with an unfortunate loss to the Essex Rebels, in which Kestrels' Orlan Jackman led with 22 points, 9 rebounds and 3 assists. Averaging 14.7 points a game, Jackman is a player the Riders need to keep an eye on in the quarter finals. Both the team and fans will be looking to see them play strong and keep their last loss, their final loss as they take on Loughborough this weekend during playoffs.
Previous Meeting
The last time the Riders and Kestrels went head-to-head we saw a dominant performance from Kestrels who defeated the Riders 109-67. Eager to triumph this week, we hope we will see a different ending to the Riders path.
How to Watch
The quarter final will be live stream on Basketball England's YouTube channel as well as the Team Solent Kestrels Facebook page at 3:30pm, Saturday 1st May.