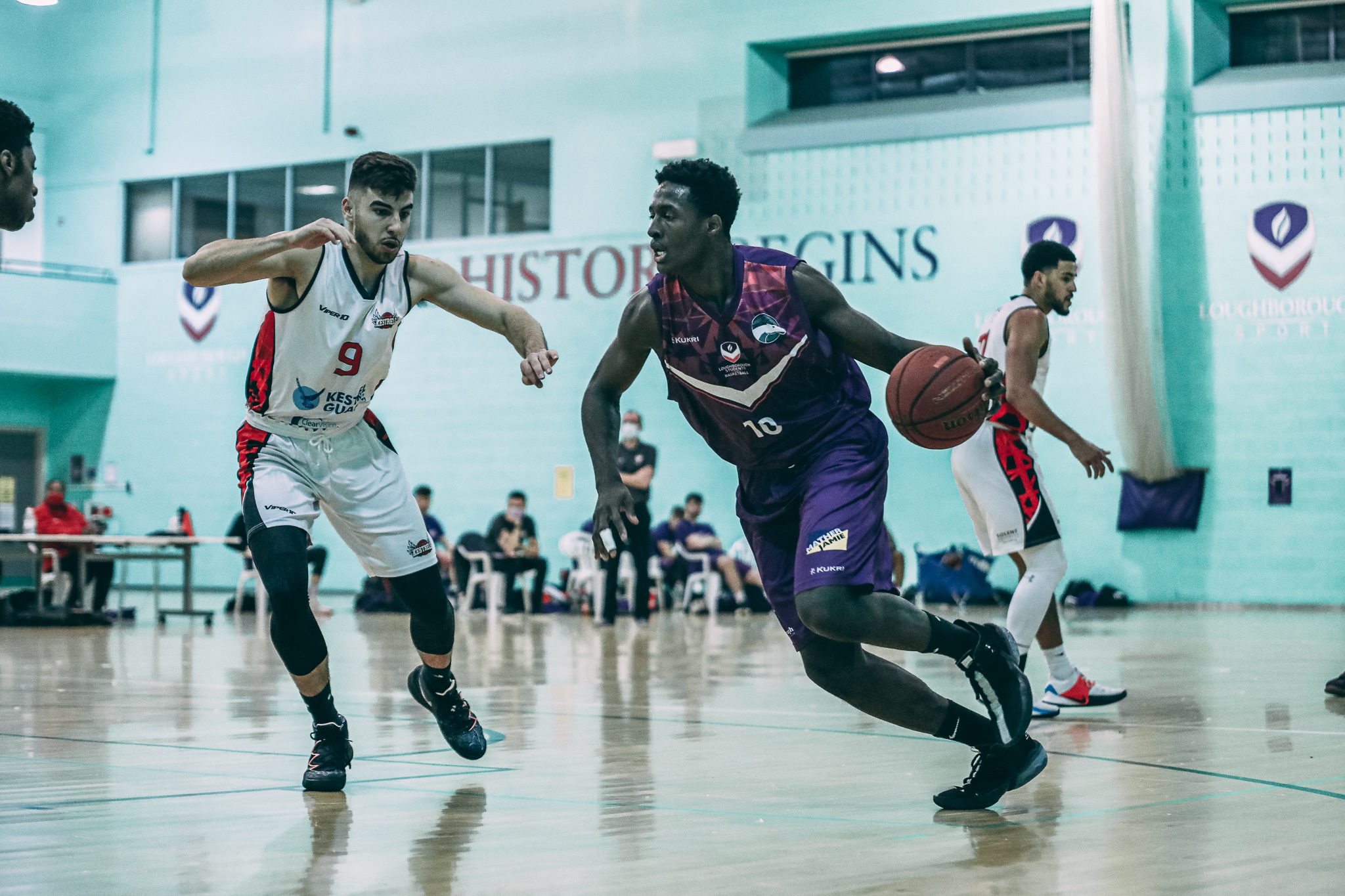 Riders Media - 11th November 2020
Loughborough Riders Men & Women open NBL season with defeat to Solent.
It was a tough opening day at home for both the Men's and Women's team who fell short against two very good Solent Kestrel sides.
First game of the day saw the Men's side which included three new faces step up to the roster, from the Charnwood Riders; Giovani Emejuru and Kanu Gudza and from Loughborough University second team last season, Conor O'Reilly took the floor for the first time. Loughborough faced off against a powerhouse Solent side who made the most of getting into the paint. Jonas Dietrich (19 points) and Harrison Gamble (11 points) led the scoring for Loughborough Riders but a 63% 2 point conversion rate saw the Kestrels seal the victory.
Men's Head Coach Mark Jarram commented "Credit to Solent, the roster they have complied this year and the brand of basketball they are playing is impressive."
He added "We are looking forward to the growth over the course of the season and are very intrigued to what type of team we will become as we settle into the season."
Next up the Women's team put up a good fight but were out done by an experienced Kestrel sides that controlled the tempo in the second half and took advantage of the Riders being unable to stop them in the paint by scoring 48 points in the game.
Erin Hikin led the scoring for the Riders with 26 points, followed by Hannah Bird who scored 12 points.
Women's head coach Antonio Quintero said, "We have a very young roster and most of the players will be gaining valuable experience game by game; this will help us to build the chemistry we need to grow as a team and get the right results."
Loughborough Men will now prepare to face off against Leicester Warriors on Tuesday night at 8pm at Loughborough University in their second game in the L Lynch Trophy. The game will be live to watch on Basketball England's YouTube Page.
The Women will look to get back to winning ways against the Reading Rockets in their second league game on Saturday 14th November with a 4pm tip off.