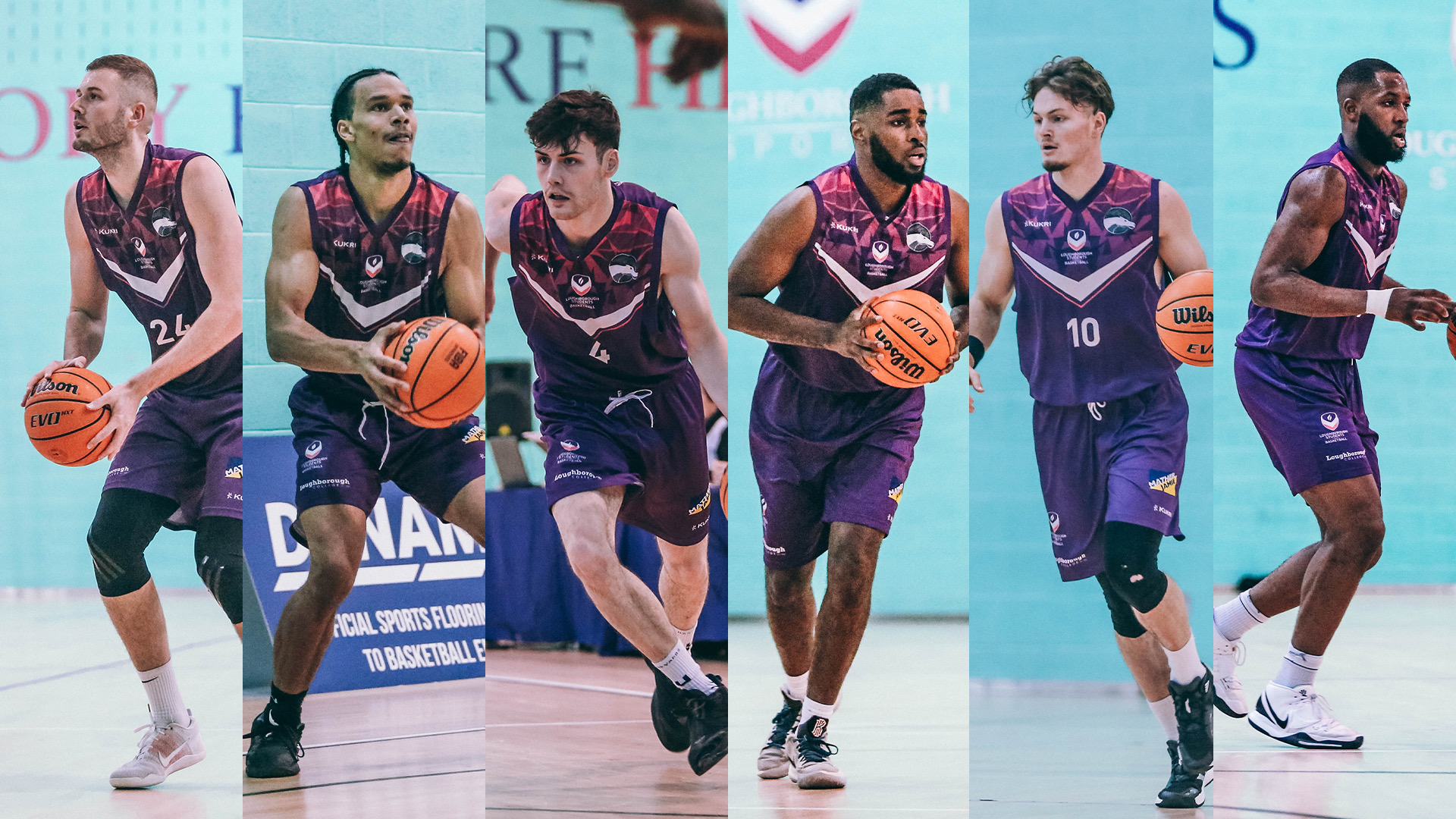 Riders Media - 3rd September 2022
Loughborough retains core players ahead of the 2022-23 season.
Harrison Gamble, Justin Hedley, Conroy Hayden, Joe Bielak, Dwyane Orija and Milo Gordon are set to return for another season within the NBL Division 1 league, under the guidance of Coach Will Maynard. 
Harrison Gamble continues his playing career with Div 1, after many successful years within the Riders BBL team under Coach Rob Paternostro. With his wealth of professional playing experience, Gamble's leadership is paramount to this season's Loughborough Div 1 side.
German born 6'4 point guard, Justin Hedley continues his NBL Division 1 career while studying Biological Science at Loughborough University. Hedley's previous playing experience, including his time within the Leicester Riders BBL team, bolsters a compatible core of returning players for Coach Maynard's Loughborough team in the NBL Division 1 league this season.
Conroy (CJ) Hayden will continue his playing career alongside his academic studies in Sport Coaching at Loughborough. At 6'7, the British forward will be looking to progress with his on-court and off-court development as he has been within Loughborough Basketball over the last few seasons. Hayden will also return for another season within the BUCS 1st team.
Joe Bielak returns to drop his signature 3-pointers for another season in the NBL. The British wing will continue to balance his BsC in Exercise Science at Loughborough University alongside his playing career in Division 1 and within the BUCS 1st team.
Dwyane Orija is back for another season in purple. The 6'5, British guard will continue his student-athlete experience at Loughborough while he completes his BsC Sports Science with Management while balancing his playing commitments for Division 1 and the BUCS 1st team.
6'5 British wing, Milo Gordon, returns for another season with Loughborough Basketball. Gordon will join his student-athlete counterparts and continue his Sport and Exercise Science studies at Loughborough alongside his NBL Division 1 and BUCS 1st team playing commitments.
On his six returning players, Coach Maynard commented:

"Really excited to be bringing the core group back together, we have a great balance of personnel in the squad. We have some high-level experience and some exciting younger guys. This leaves us in a great place for development and for growth throughout the year. I'm looking forward to see what this year holds for us."
Loughborough Basketball Division 1 open their season against USA Select today at 1.30pm at Charnwood College.