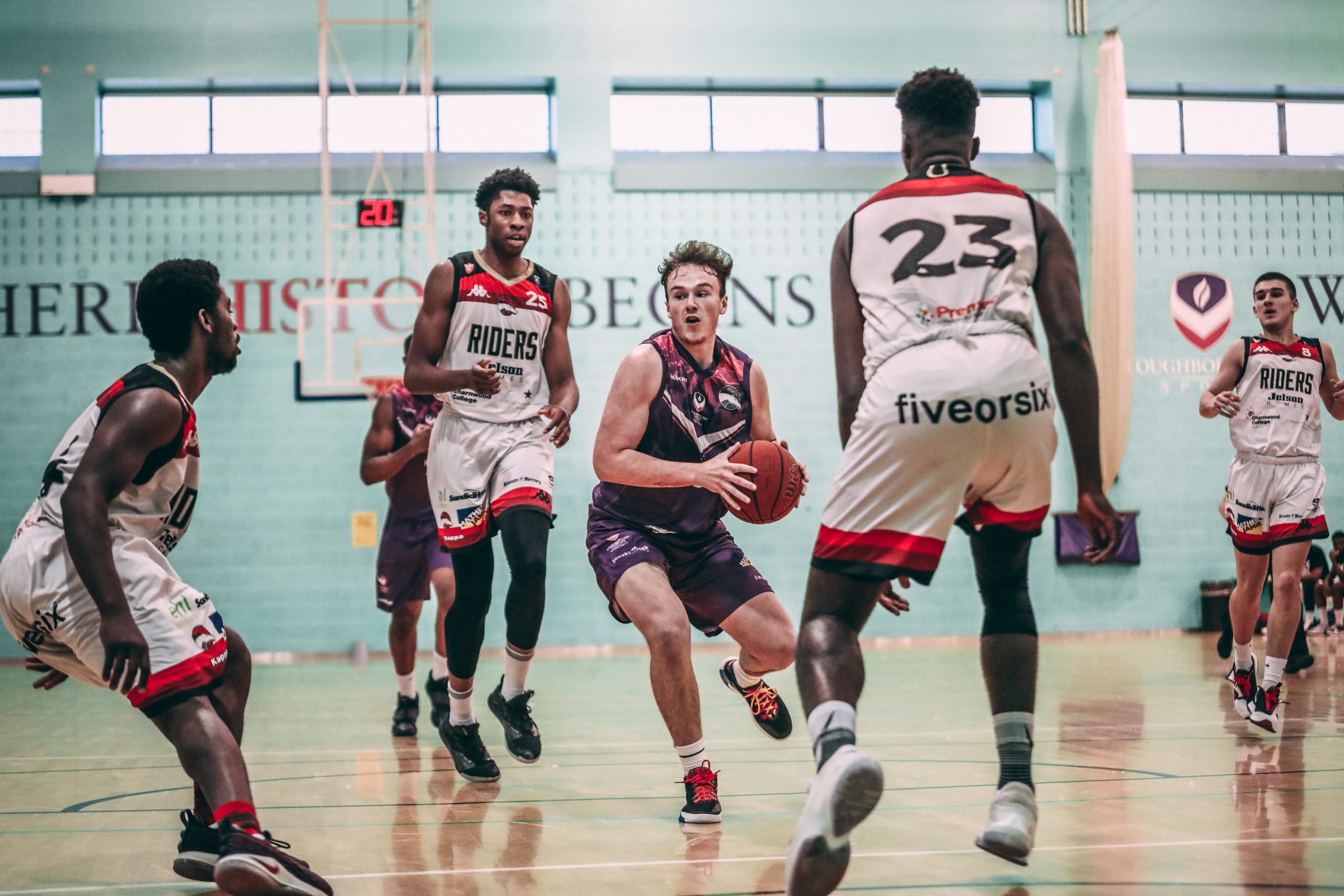 Riders Media - 1st November 2020
Loughborough Open L Lynch Trophy with Victory over Charnwood.
Loughborough Riders took victory over the Charnwood College Riders in the L Lunch Trophy to being the season after delays caused by COVID protocols in the opening two weeks.
Both sides were slow to open the game, with Loughborough being the first to strike and open a small lead behind the inside play of newcomer CJ Hayden, to lead 17-13 at the first break.
Charnwood's Greg Wild exploded in the game, leading the way for Charnwood on route to 28 points on 7-11 shooting to help Charnwood out to a lead until mid-way through the final quarter.
Jonas Dieterich (21 points, 9 rebounds) and Harrison Gamble (27 points, 11 rebounds) led the way scoring wise for the Loughborough Riders and it was a fourth quarter explosion on the offensive end that saw the home team extend the lead and grab victory.
"No doubt great to be back playing and we want to make the most of it whilst we can," commented Coach Jarram.
"But definitely showing the anticipated challenges of a new group and our first game in long time. We have many things to work on and look forward to building and figuring it all out."
Kyle Jimenez produced a staple all round game with 13 points, 9 assists and 6 rebounds to open the year whilst Justin Hedley finished with 15 points, 6 rebounds and 5 assists in his Loughborough debut following his transfer from Germany.
Loughborough now look to Tuesday where they will face off against the Nottingham Hoods in their second game of the L Lynch Trophy, back home at Loughborough University and live on Basketball England's Youtube page.