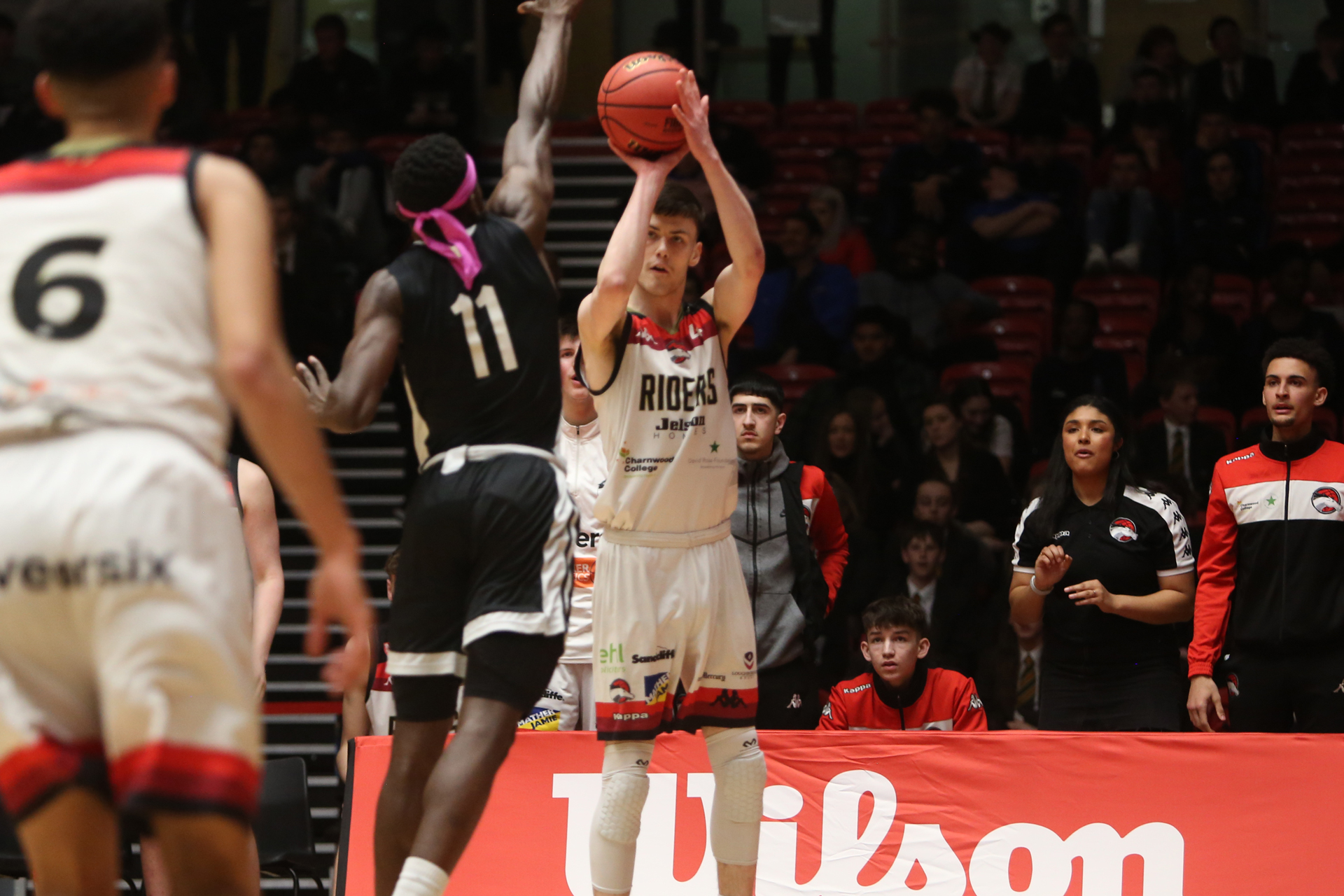 Riders Media - 22nd September 2020
Jozef Bielak Returns to the Riders in Loughborough
Jozef Bielak is set to return to the UK next season following a stint at Sheridan College, after graduating Charnwood College in 2019 as an EABL Champion with the Riders programme.
Bielak featured in the 2019 edition of the Deng Top 50 and the Hoopsfix All-Star Classic before earning a scholarship to Sheridan College to play and study in the US last season.
Back in on home soil, the Liverpool native is looking forward to the upcoming season studying within the Elite Player Pathway at Loughborough University, despite the uncertainty around the sport due to the COVID-19 pandemic.
"I'm really looking forward to being around great people and other athletes who have competed at the highest level." commented Bielak.
"I chose Loughborough because of the winning environment and high standards of education. It's one of the few places in the U.K. that can provide a similar experience to a number of places in the states."
Loughborough Head Coach Mark Jarram is pleased with the roster addition of Bielak ahead of the upcoming NBL and BUCS seasons with a 3-4 year journey ahead for the talented shooting guard.
"A graduate of Charnwood College and someone very familiar with our programme, Joe will come in to our group and add shooting and great determination to win. We are really intrigued to see how his game can translate and grow over his time here."
Be sure to follow @lborobasketball for further roster updates coming soon ahead of the NBL season in October.