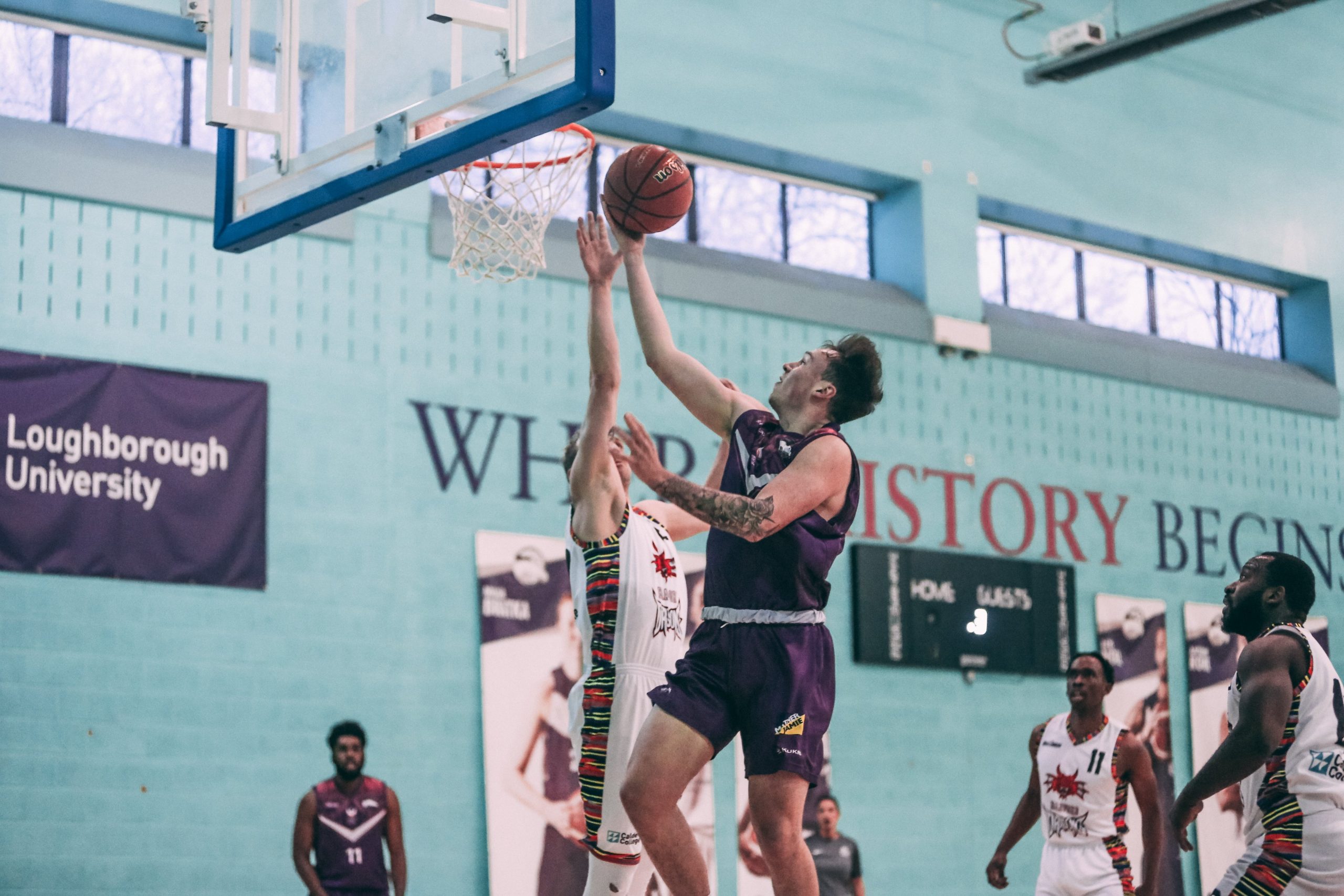 Riders Media - 26th January 2021
Impressive win seals semi-final spot
Loughborough men's Riders put out one of their best performances of the season to see off Bradford Dragons 91 – 68 in the Quarter Final of the L Lynch Trophy.
The Dragons came out stronger of the two teams, gaining early momentum to open an early 7-point lead, but a 3-point jump shot from Jonas Dieterich got the Riders into their flow going into second quarter 17-15. Riders carried on in the same fashion in the second quarter with valuable minutes and points from Joe Bielak who insured the Riders maintained the lead.
Riders controlled the second half not allowing the Dragons to get too comfortable. Moving into the fourth quarter Riders were very much deservingly in control of the game and had a comfortable 23 point led to finish the game, thanks to an impressive 62% 2-point conversion percentage.
Harrison Gamble led the scoring for the Riders finishing with an impressive 28 points and Kyle Jimenez led the assists again with 16.
Head Coach Mark Jarram commented "Obviously very happy with the result and to advance to semi-finals but more importantly proud of the performance. Over the past couple weeks, we've really tried to focus in on some of the things we can control and becoming better versions of us. It's nice to see that translate to games a little.
He added "This game, with a depleted roster, was a gusty and brave performance but another step in the right direction for us collectively on this year's journey. There were some standout performances for sure, but I thought there were contributions throughout roster in order to put together 40 minutes like we did. Excited to get back into practice this week to keep growing and improving."
Scorers
Riders: H.Gamble 28, J.Dietrich 20, K.Jimenez 18, J.Bielak 12, D.Orija 10, C.Morrell 3
Dragons: R.Sculcs 21, A.Lycoudis 20, R.Fetske 13, A.Margai 6, J.Laing 4, T.Regent-Bascombe 2, D.Walsh 2
The Riders now prepare for league action against Derby Trailblazers at home on Saturday 30th January.