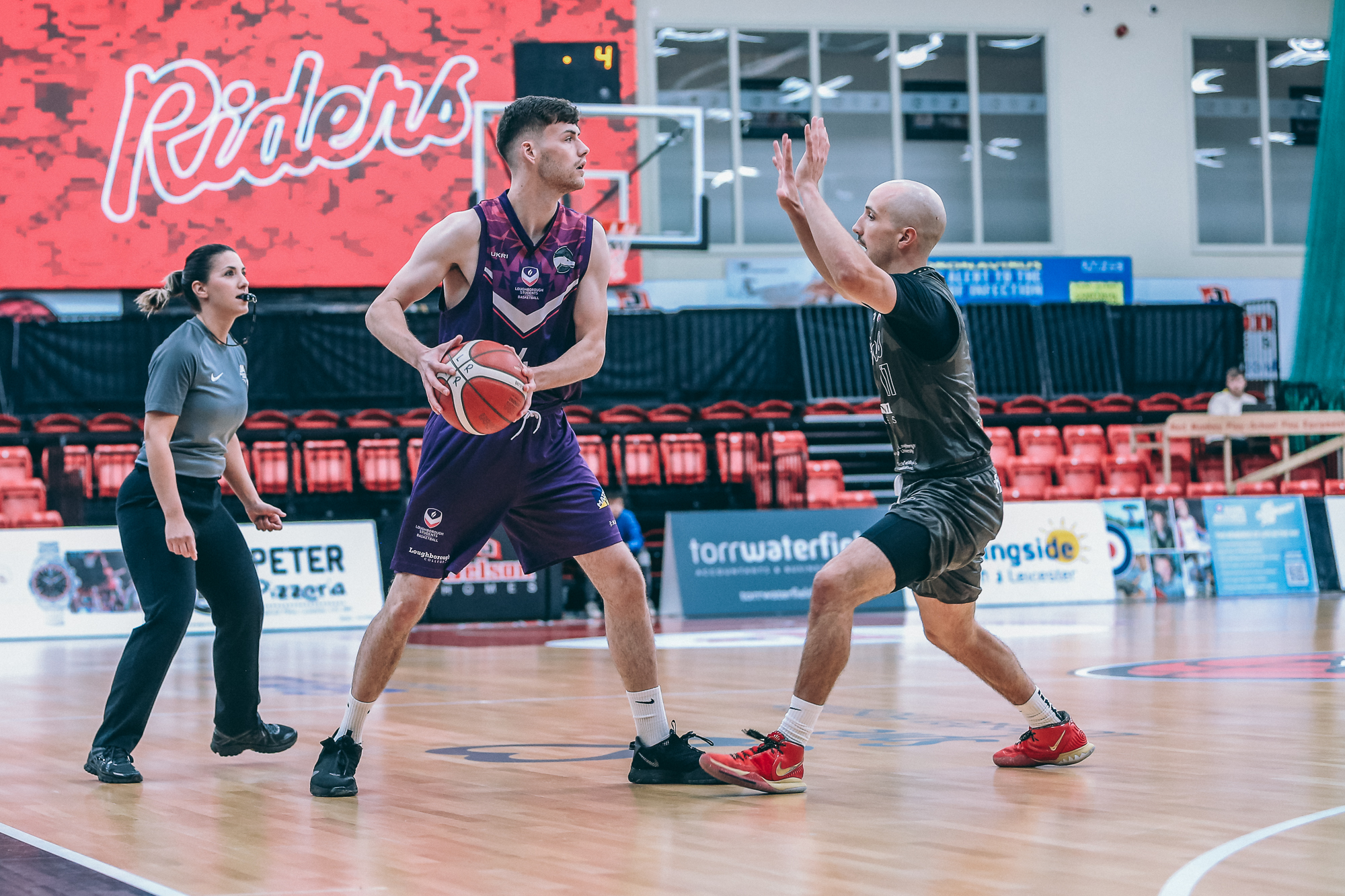 Riders Media - 23rd September 2021
Back to winning Ways
Loughborough Riders got back to winning ways in the L Lynch Trophy group stages by defeating the Charnwood College Riders 86-62.
NBL Division Two side Charnwood College Riders were able to match the Loughborough Riders energy for most part of the match but a 20-point difference at the end of the third quarter took the game away from the young Riders.
Charnwood College Riders graduate Joe Bielak had a game to remember with 19 points, 7 assists both career highs and 3 steals and 5 three points made out of 10 taken which were both tied career highs.
Loughborough Riders Head Coach Mark Jarram commented "Obviously great to get in the win column. But we know there is a lot of room for growth with this team. That's what this time is for. Figuring out the group and what needs urgent adaptation. We'll be focused on taking that into the weekend."
The young Riders will play their final L Lynch group match against Nottingham Hoods on the road this coming Saturday. You can follow their season on Social media via @CharnwoodBball
Scorers
Loughborough Riders: H.Gamble 23, J.Bielak 19, C.Hayden 9, J.Fakile 9, D.Orija 7, V.Ndoukou 6, L.Jordan 6, L.Johnson 5, K.Gudza 2
Charnwood Riders: L.Campbell 14, C.Hanson 14, C.Yapo 10, M.Diallo 6, B.Woog 6, D.Hadley 5, O.Curran 4, M.Grant 3
The Loughborough Riders Men are next in action on Saturday 25th September when they face Leicester Warriors at home with a 3pm tip off in the Netball Centre for their final group stage match in the L Lynch Trophy. Tickets are now on sale. BUY HERE