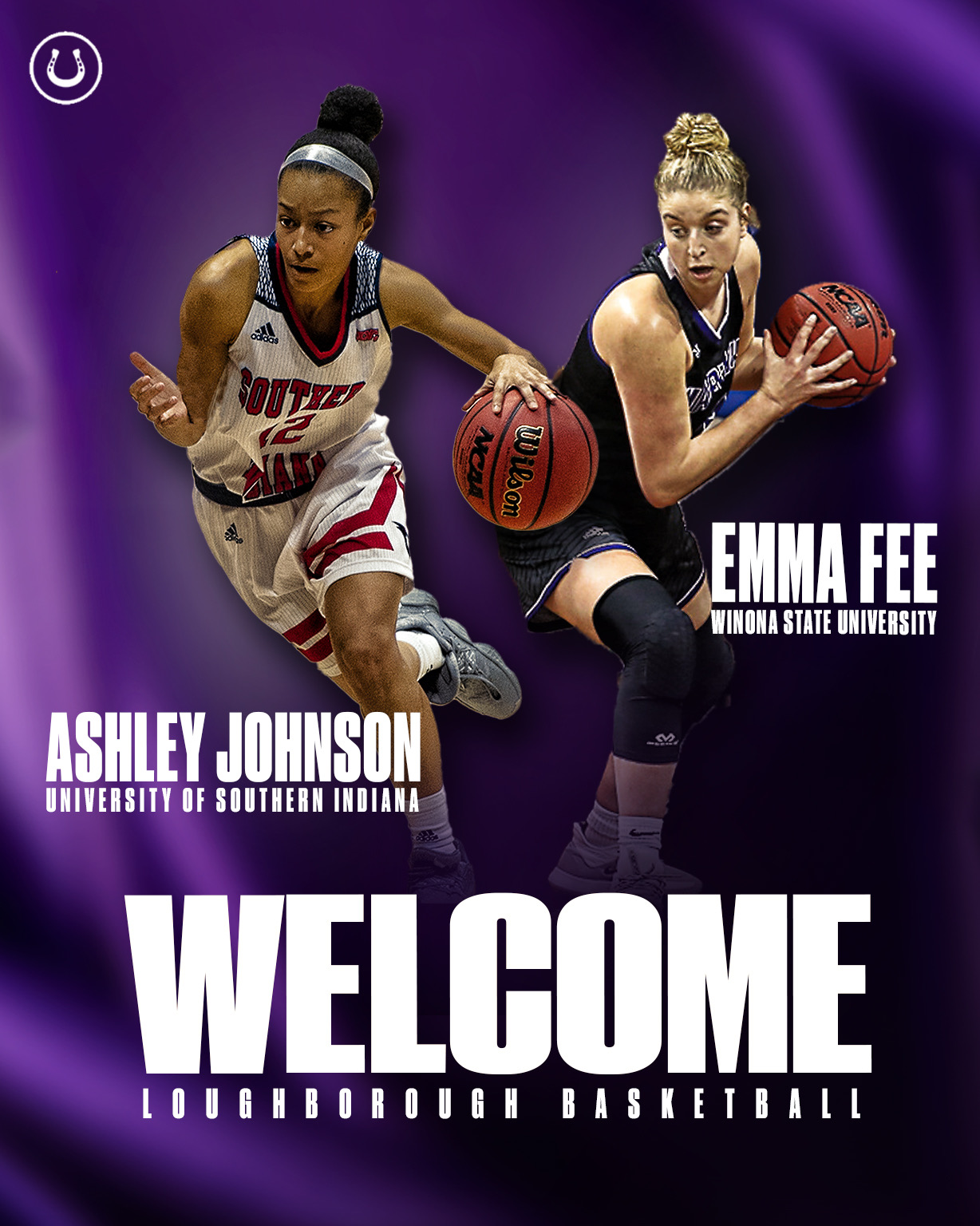 Riders Media - 4th October 2022
American talent joins Loughborough University
Loughborough Basketball welcome Emma Fee and Ashley Johnson to Loughborough University where they will be studying and competing in the British University and Colleges Sport competition.

Fee, originally from Minnesota, has spent the last five years studying and playing at Winona State University. The 6'2 Forward will further her academic studies at Loughborough University this year by balancing a Masters in Sports Management alongside her playing commitments for the University's 1st team and the Riders professional Women's programme who compete in the WBBL.
"Extremely excited for this opportunity to play with the Riders program. The coaches and players have been so welcoming and I know we will do something special this year. Can't wait to get after it!"

Johnson, joins Loughborough University from the University of Southern Indiana where she lead the team in points (14.1ppg), assists (4.04 apg), steals (2.33 spg), and FT (82%) in her senior year. Johnson was appointed captain twice in her time at USI and was named 1st team All-GLVC and Academic All-GLVC. The 5'7 guard who also has a background in rugby, will continue her academic studies in Clinical Exercise Physiology while joining fellow teammate Emma Fee in purple as part of the Loughborough University 1st team.
"I am so blessed and grateful to have the opportunity to play again. I can't wait to see what the UK has to offer, and I look forward to being apart of the Loughborough/Rider family!"
On the recruitment of his newly acquired American talent, Head Coach Krumesh Patel is looking forward to the season ahead:

"Excited to be able to have Emma and Ash join us! They are a great addition for not only the team but for Loughborough University. Both embodied what a Loughborough student-athlete should be! So great to have them join us on the journey this year!"
Both the Loughborough University Men's and Women's 1st teams will start their 2022-23 BUCS season at home tomorrow on campus at the Sir David Wallace Sports Hall. Spectators welcome!

4.00pm: Women's 1st vs Newcastle
6.00pm: Men's 1st vs Newcastle