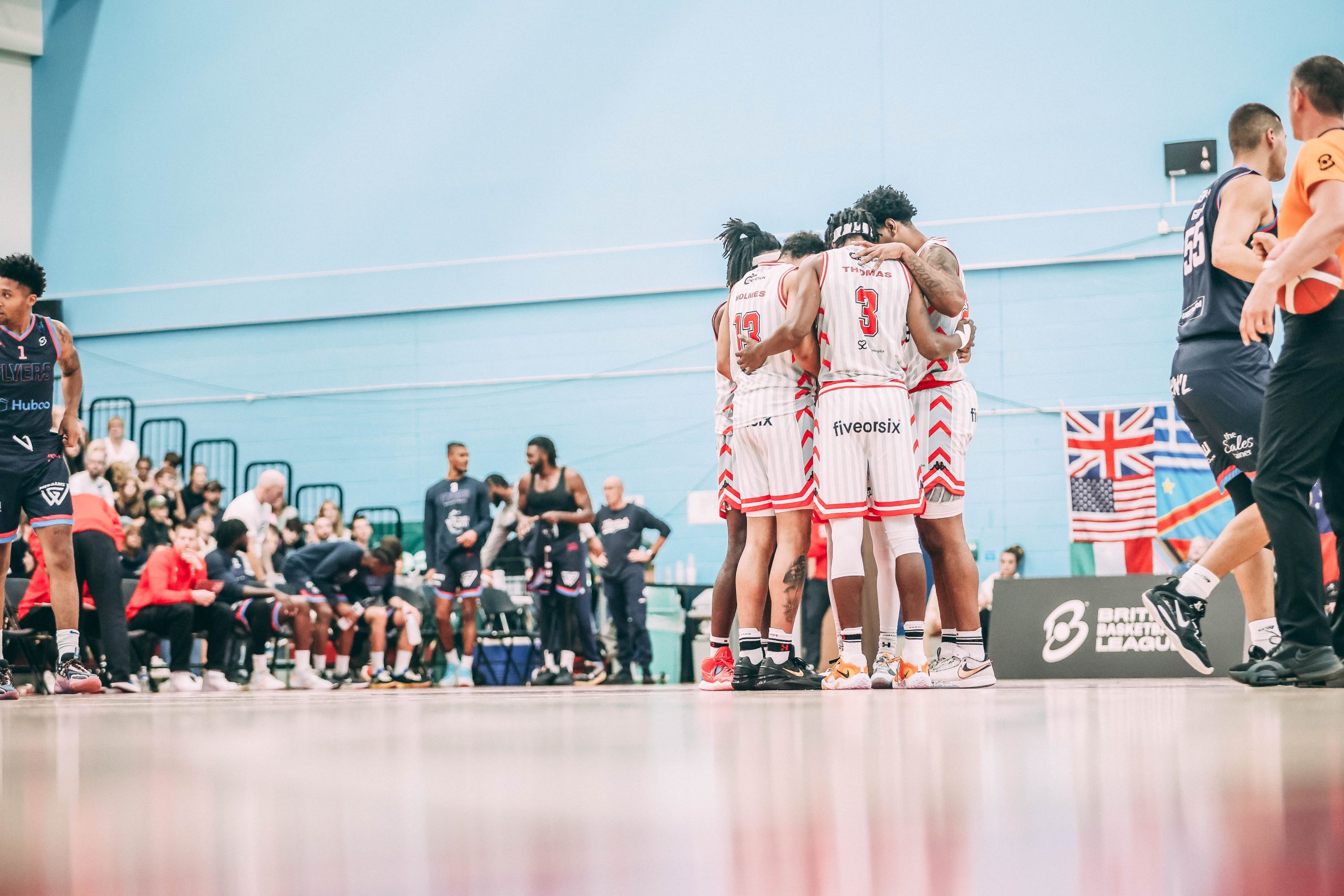 Riders Media - 30th September 2023
Report: Riders take win in Bristol
Leicester Riders took a convincing win on the road, beating the Bristol Flyers 92-74. Miryne Thomas led the game with 18 points, shooting 7-10 from the field in a red-hot performance.
Supporting Thomas in a strong team display was Xavier Pinson, whose playmaking provided an offensive spark throughout. He dished a game-high nine assists to pair with his 17 points, pulling the strings with his flashy passing. 
The Riders cooked from deep, going to come away with victory in their first road game of the season. They exploded out to a 37-10 lead after a quarter, and fended off a Flyers second-quarter comeback to see the game out comfortably.
In contrast, the South Westerners struggled to get their three-ball falling, going 6-31. American guard Tevin Olison was the hot hand for Bristol, putting up 17 points and shooting 37% from range.
The win improved Leicester's record to 2-1 early in the season after last week's win against Plymouth.
The Riders charged out the gate, forcing turnovers from the Flyers, which led to points in transition. Thomas hit a three from the corner with five minutes gone to make it a 20-2 Leicester lead. 
Thomas dominated the paint in the opening stages. His buckets inside set the tone for the Riders' explosion to start the game, his interior play opening up the three for his tenth points of the game.
Leicester caught fire from deep, hitting tough deep shots consistently to extend their advantage. Kimbal Mackenzie concluded the first, his turnaround jumper making it 37-10 in their favour.
The Flyers showed fight in the second, scoring the first seven points of the quarter to cut into their deficit. They crashed the offensive glass to generate second possessions and generate momentum.
British forward Raphell Thomas-Edwards had five offensive rebounds and 11 points by the half, Bristol's rebounding making it a single-digit game after the Riders led by 27 after one.
The Riders responded coming out of the break, stretching the lead back to 16 following a pair of contested Xavier Pinson triples.
With the Riders having snatched back momentum, Thomas heated up once again, hitting a three off a no-look Pinson pass, and an and-one play next time up the floor. 
Thomas forced a Flyers timeout with a minute and a half left in the third, making it 72-52 and bagging his 18th points.
With a significant lead in the final period, the Riders saw the game out in the fourth, keeping Bristol at arm's length until the buzzer.
The Riders play the second game of their two-game road trip on Friday, taking on the Newcastle Eagles. Newcastle look to bounce back after their first loss of the season last time out, so expect a fiercely fought encounter between long-standing rivals in British Basketball.
---
Want to see the Riders in action?