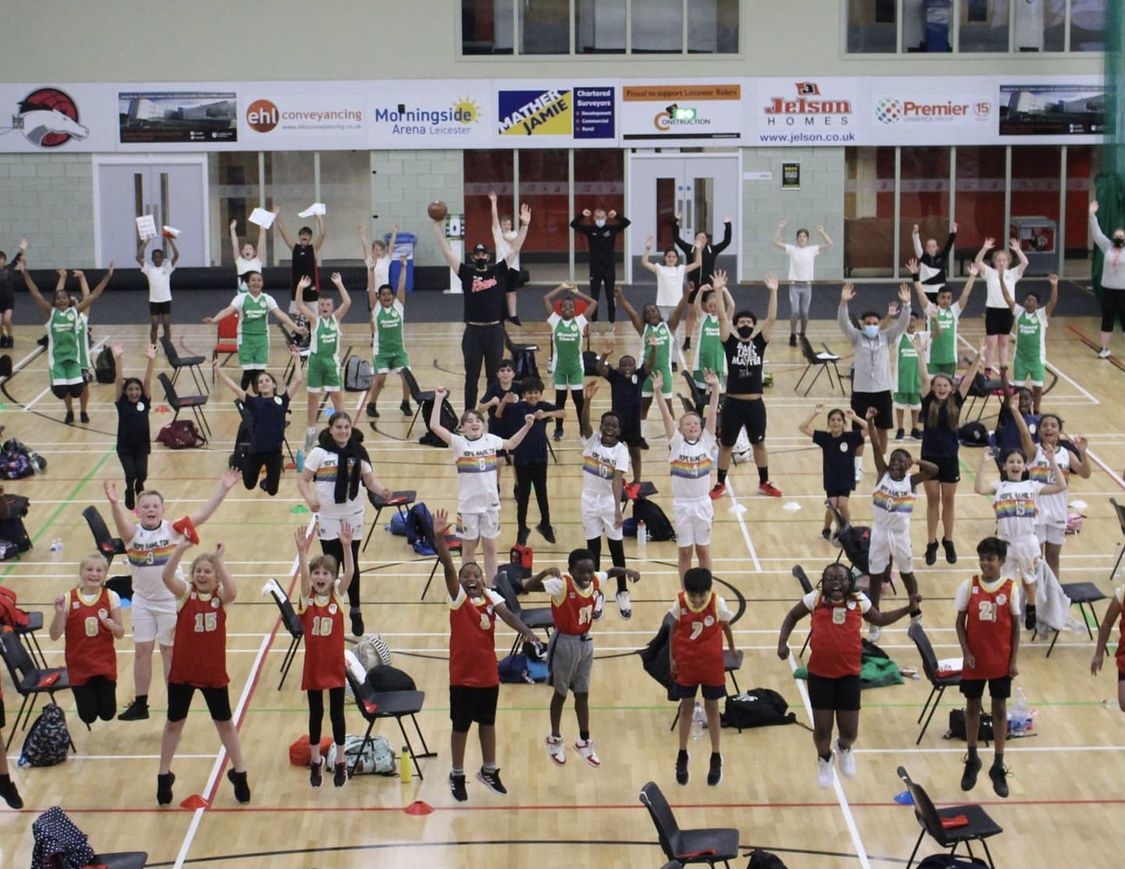 LRF Media - 9th December 2021
Foundation launches 'Give To Local' fundraiser
The Leicester Riders Foundation has launched a Give To Local Hardship fundraiser in an effort to raise £4,000 to increase its reach in promoting basketball in the community.
The aim is to raise money that can help us to support families who have been hit hard by the pandemic and break down barriers to get more people into basketball.
Currently, the Foundation holds sessions for anyone between the ages of 4 and 17 and has links to a number of schools throughout Leicester and Leicestershire.
The Foundation also works to bring the game to those who may not have access to it otherwise, such as working with Menphys, a charity for young people who suffer from learning difficulties.
We have also worked with Leicester City Council, as part of their Adult skills and learning programme, which supports adults suffering from severe mental health difficulties.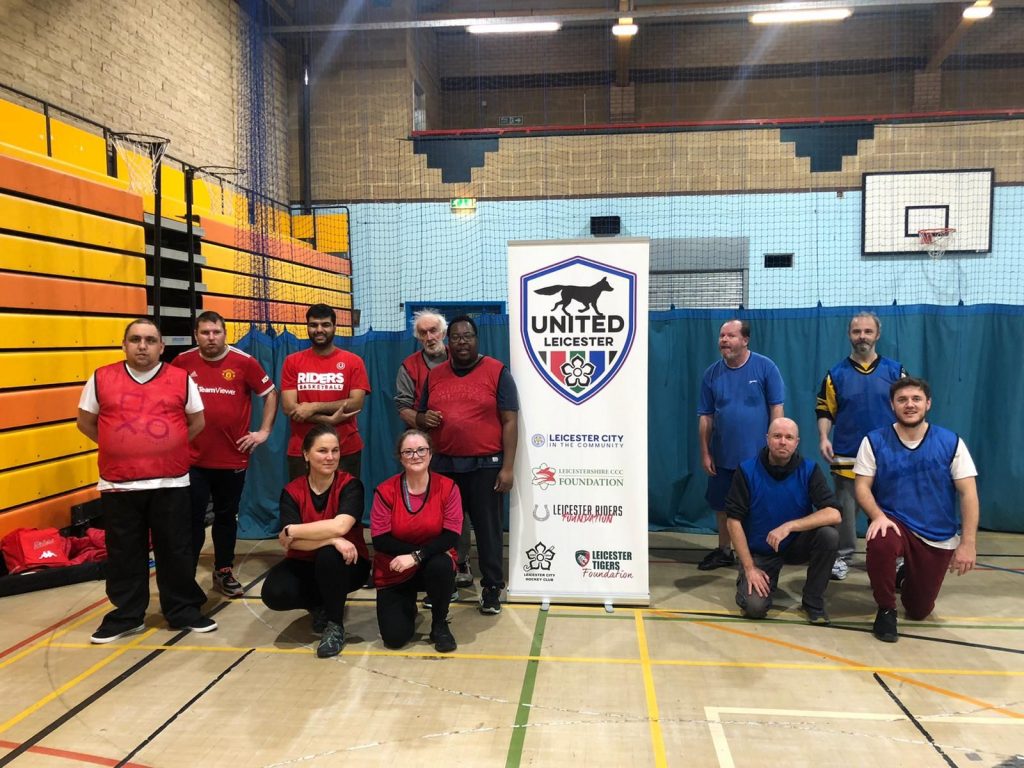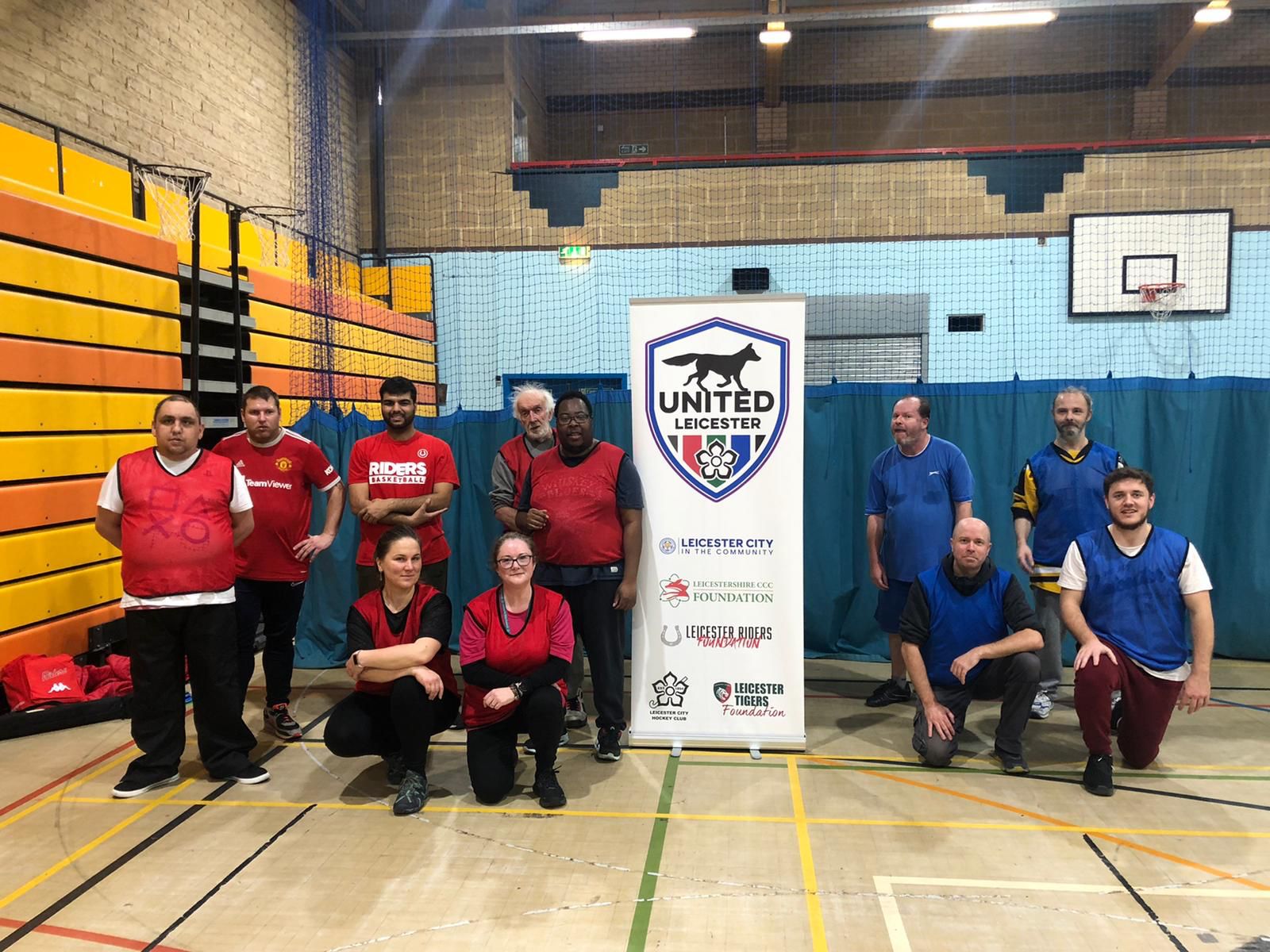 Those groups, as with all community sessions held by the Riders Foundation, are totally inclusive, and cater to people regardless of age, gender, or basketball ability.
Our aim now is to increase our reach into the community and open the game up to even more people who may not have experienced basketball before, and may not have had too many opportunities to get involved in sport in general.
Tracey Stephenson, whose daughter Ruby is a member of the Under 14s girls' side, and whose business Dura Sport sponsor the kit, said: "She already loved playing basketball and was successful in gaining a place in the Leicester Riders Girls Academy in 2019. Basketball has been a huge part of our lives ever since.
"It quickly became apparent to us what fantastic work the Leicester Riders Foundation does in the local community. The sessions, camps and events that the Foundation provides are fantastic and so important for both physical and mental health.
"We love being part of the Riders family and the work that the Leicester Riders Foundation does is invaluable. The Give to Local scheme is the perfect opportunity for businesses to support the charity arm of their local club in a way that's both affordable and beneficial and with donors benefiting from some great discounts and offers."
All of the Riders Foundation sessions are led by our expert Community Coaches, all of whom are passionate about their work, and getting people involved in sport.
One of these is Dominic McDonaugh, who is also a Leicester Riders Foundation Project Officer, and the Head Coach of the Under 16 side. He said: "As a community coach the junior academy is a great tool to help to inspire young people to become more involved with the club and to continue to encourage their basketball development. By utilising our community arena sessions, we have a stepping stone pathway that young people interested in basketball can follow.
"However, even though we have seen great growth we are still limited in our capacity and resource and cannot provide all the basketball provisions for the community that we would like. However, through the support from local donors and businesses facilitated by Give to Local, we are extremely excited to be able to enhance our current provisions and expand them further into areas of the community where we are currently less active."
If you are a business, you can sponsor us from as little as £10 a month. This will also allow you to offer discounts to customers for your own business, and help you attract customers.
Individuals can support us for as little as £3, either as a one-off payment, or as a monthly donation.
You can donate by clicking here!
Thank you for all your support!
To learn more about our 'Give to Local' fundraiser, you can email [email protected]