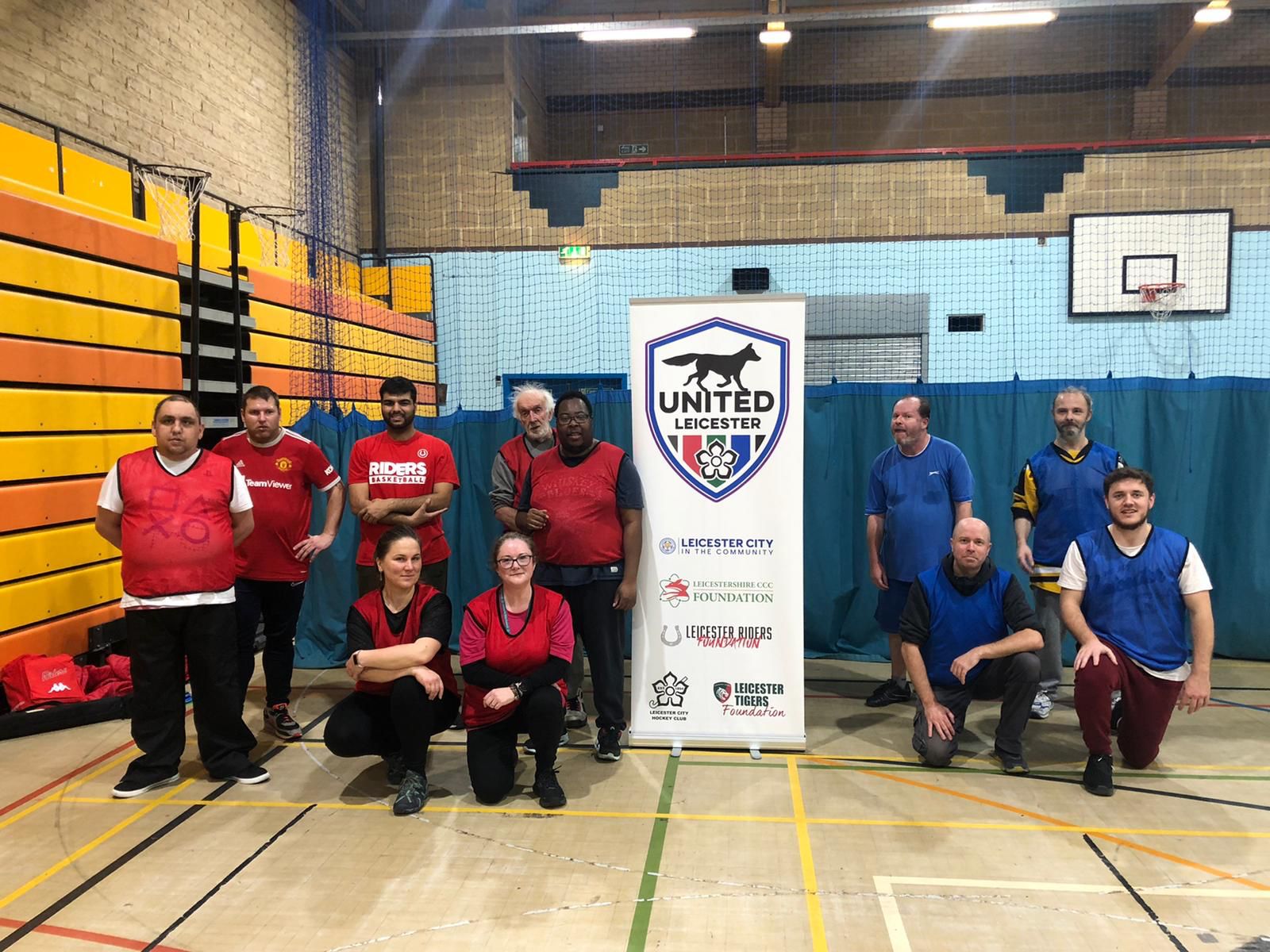 LRF Media - 25th November 2021
Foundation delivers basketball session for REMIT
On Thursday, two coaches from the Riders Foundation led a coaching session for adults on Leicester City Council's Adult skills and learning programme.
The 12-week course is for adults on the REMIT programme- a community education programme for adults with mental health difficulties. The course allows the adults to work on a range of skills across a number of sports.
The course offers a safe space for those suffering from mental health difficulties, many of whom have also struggled with the isolation and loneliness bought on by lockdown, while others have to deal with being full-time carers as well.
The course is inclusive for all, regardless of age and background, with the ages ranging from people in their 20s, to those in their 70s. The sessions are focussed on getting them to enjoy sport, exercising, communicating and interacting with others.
On Thursday, they were working on various skills in basketball, including passing, dribbling and shooting. The course accommodates for those with all level of skills, including those who have never played basketball, or any form of sport before.
The session also features parts of competition, keeping everyone engaged and involved in what is going on.
The course is part of the Leicester Riders Foundation's aim to offer opportunities to all, and promote and deliver sustainable programmes that promote health and well-being.
To find out more about the Leicester Riders Foundation's inclusion projects, email [email protected]