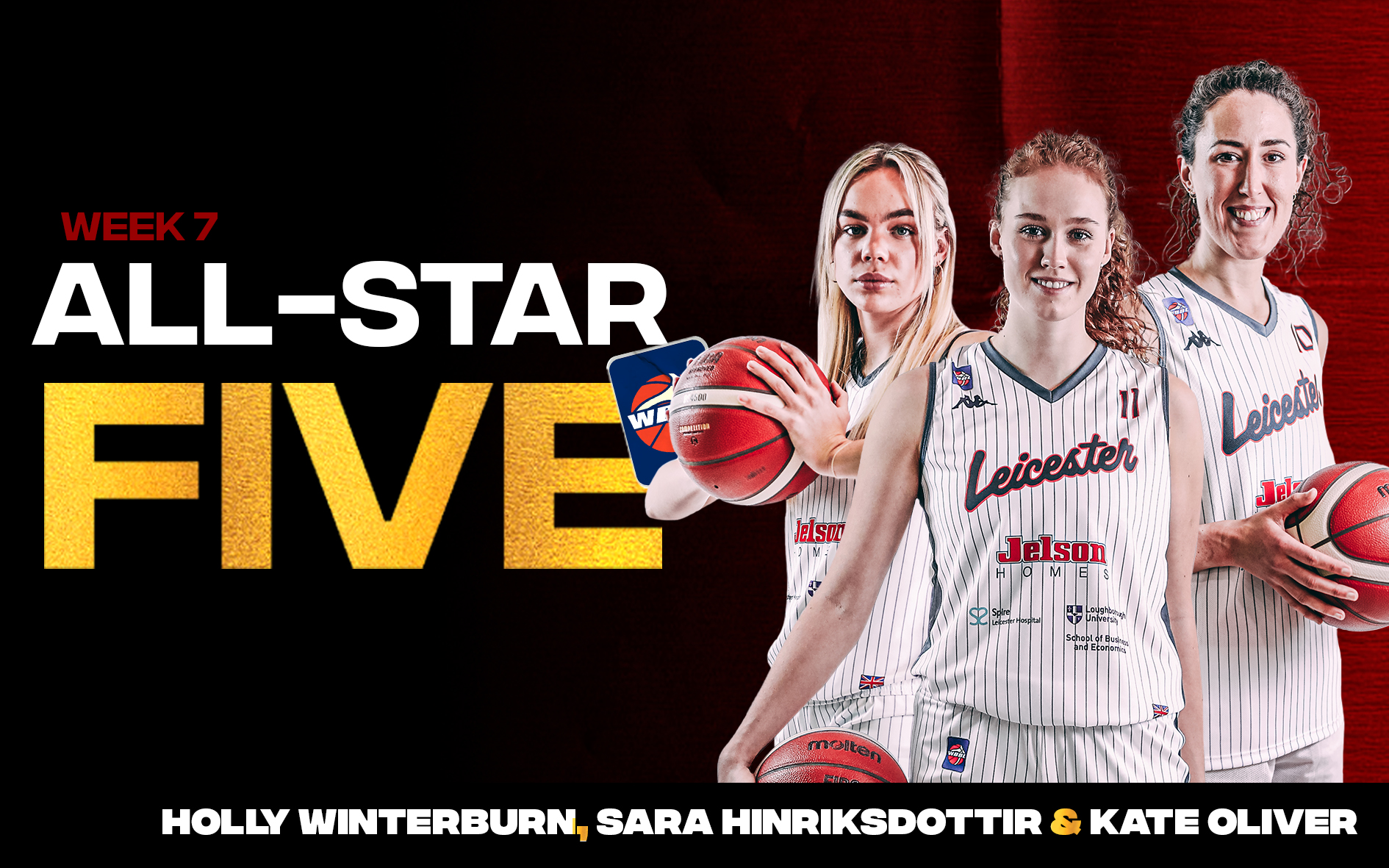 Riders Media - 19th January 2021
Three All-Star Five Selections
Kate Oliver, Holly Winterburn and Sara Hinriksdottir have been selected to the week 7 WBBL All-Star Fives after two road wins against Caledonia Pride and Newcastle Eagles.
Kate Oliver's made her presence known at Newcastle, earning a third All-Star 5 appearance, after recording a double-double with 22 points and 12 rebounds.
With her fifth All-Star 5 appearance, Winterburn once again had an all-round performance for Leicester as she contributed 12 points, five rebounds, five assists and three steals against Caledonia.
Hinriksdottir's consistency played a notable part in helping the Riders claim two dominant road wins. She led Riders with 19 points, 5 rebounds and 4 assists against Pride and was the second-leading scorer with 16 points against the Eagles.
Week 7 All-Star 5
Chelsey Shumpert – Nottingham Wildcats
Kate Oliver – Leicester Riders
Jasmine Joyner – Nottingham Wildcats
Holly Winterburn – Leicester Riders
Sara Hinriksdottir – Leicester Riders