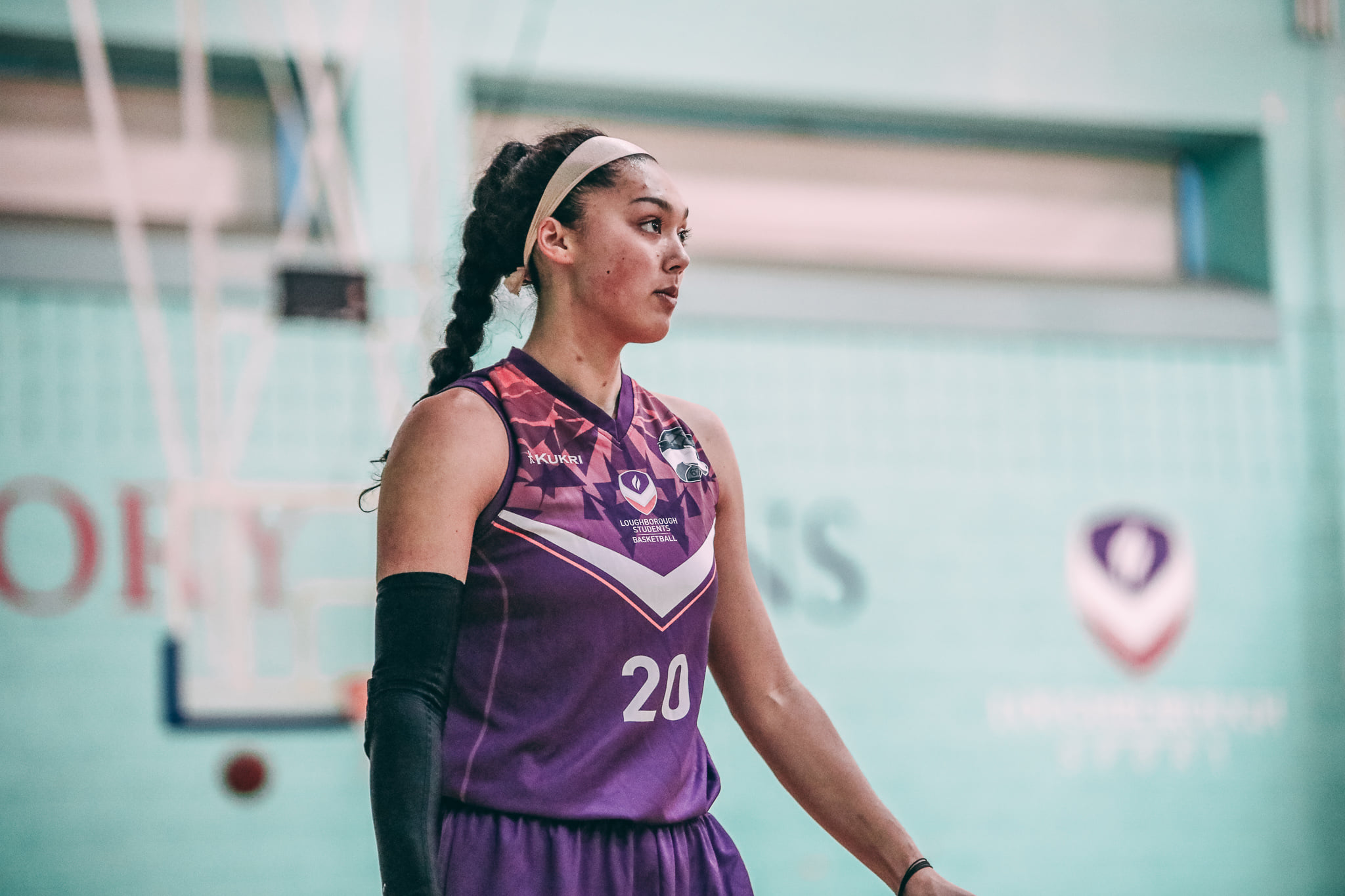 Riders Media - 22nd August 2021
Stone Signs First Pro Deal
Makana Stone has signed her first professional contract with the Leicester Riders after having an impressive debut season playing in WNBL D1 for Loughborough Riders.
Stone was an almost ever-present figure in the Loughborough Riders team, playing 17 out of 19 games and receiving team of the year honours.
She had an immediate impact putting up double-doubles averaging 15.9PPG, 13.6RPG and 3.4SPG.
She also finished with the league's third highest efficiency rating and played a key role in helping the Loughborough Riders go 13-6 to claim 3rd place in the league.
The former Whiteman College athlete commented
"Let's gooo! I am so stoked to have signed with and spend another season with the Riders family. It has been a goal of mine to play professionally overseas."
"As an NCAA D3 women's basketball player it has taken a combination of regulation changes within BE/WBBL, my family and coaches unconditional love and support, and lots of personal development to be able to get here."
"A lot has gone into the making of this opportunity and I am so ready to make the most of it!"
Stone added "I was blessed to be able to practice with the WBBL squad last season and I am so excited to level up and compete in this league."
"I am really looking forward to officially contributing and being a part of the squad, playing alongside returners and welcoming some new faces!"
Riders GM Russell Levenston said "It is great to see Makana sign her first pro contract and remain within our programme set-up after a dominant season in the WNBL D1."
"Makana is very hard working and carries herself well on and off the court, she is very deserving of this chance to showcase her ability at the highest level of the game in the UK. We are all excited to see Makana suit up for the Riders in the WBBL."