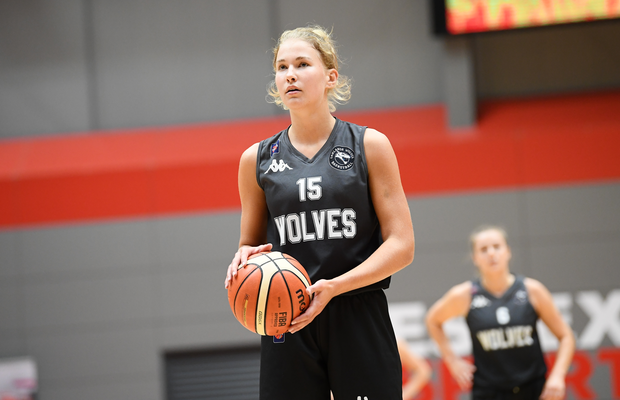 Riders Media - 24th August 2021
Rouse is a Rider
Louise Rouse has signed for the Leicester Riders ahead of the 2021/22 WBBL Season.
Rouse makes the switch to the East Midlands after two seasons with the Oakland Wolves where the 19 year old became a mainstay of their side.
Last year in WBBL Championship action she averaged 8.2ppg & 5.7rpg in nearly 25 minutes of action.
Rouse commented "I'm very excited to be joining the Riders this season."
"I'll have a great opportunity to develop my game at a top basketball program whilst also studying at a great university."
"I hope to bring enthusiasm and drive to the team and a willingness to learn and improve every day"
Coach Washington is equally excited to add Rouse to his roster.
"We are very lucky to have a young exciting British player like Louise on our squad for the upcoming season."
" Louise has made great strides in her progress over the last couple of seasons and we aim to help her continue this at the Riders"
* Photo cred: Mansoor Ahmed