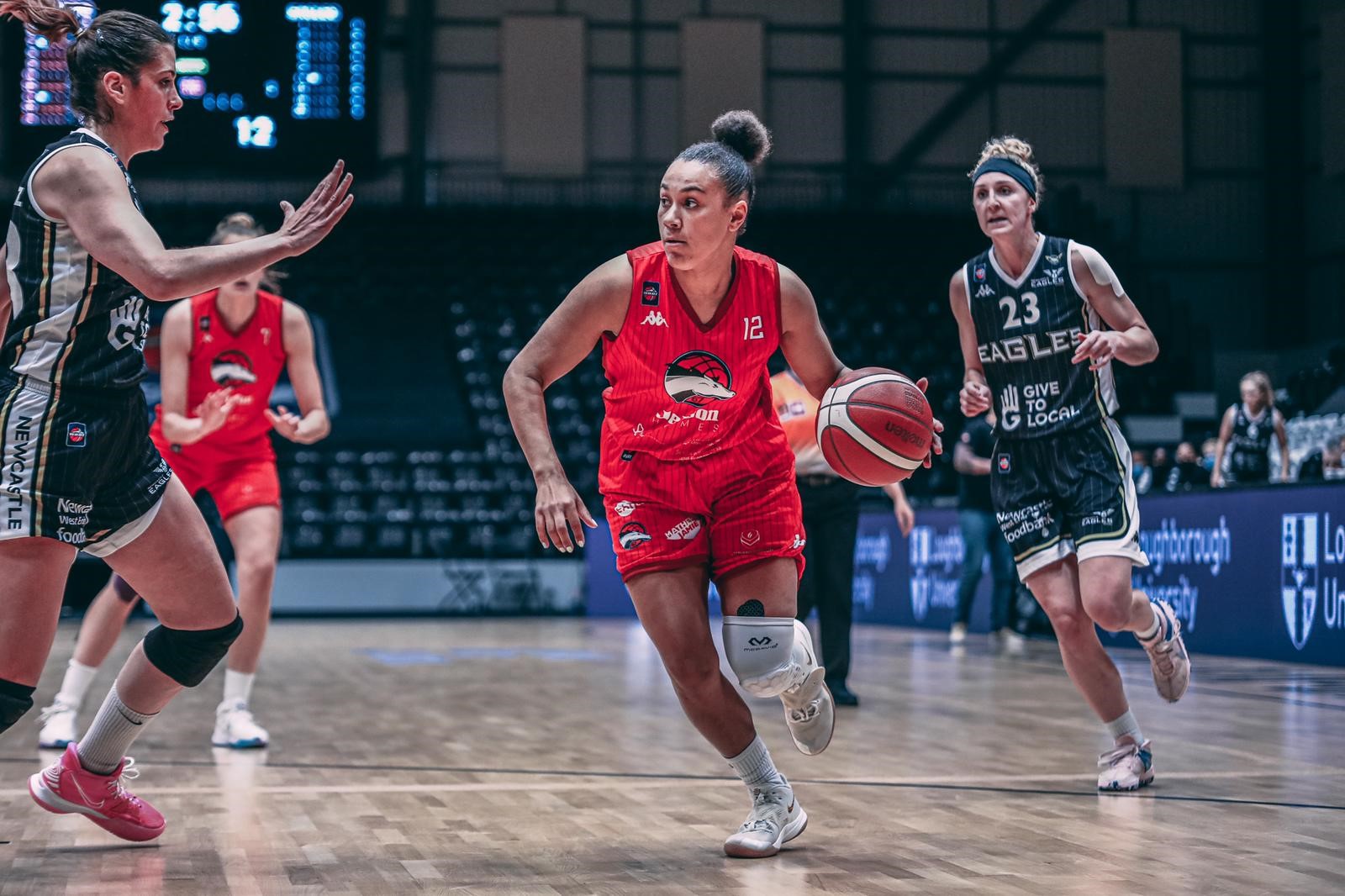 Riders Media - 20th August 2021
Robb & Lappenkuper return for Riders
Hannah Robb will be returning to the Leicester Riders for the upcoming 2021/22 WBBL Season.
Robb played an instrumental part in the Riders winning the WBBL Cup last season with 17 points in the final against the Sevenoaks Suns
At only 23 years of age the former Caledonia Pride guard will already be entering her 6th season in the WBBL.
She has already clocked up over 100 games across all WBBL competitions and currently sits joint 13th for all time threes made across all WBBL games.
Last year in WBBL Championship play she averaged 9.3ppg, 3.3rpg & 2.2apg and was second in three point shooting for the Riders.
"I'm very excited to be back for another year with the Riders! It's a great opportunity for me to continue to grow individually and with the team. I had a lot of fun last year and I'm eager to get back out there and build upon what we achieved last season."
"It will be great to meet the new players as well as seeing some more familiar faces. I'm really looking forward to what will be another competitive and exciting year for this team!"
Coach Washington is looking forward to having Robb back in the Riders ranks.
"We are excited to have Hannah back with us this season, not only for her shooting ability but for her leadership qualities as well"
"On and off the court she will have a positive impact on the team with her experience and this will be particularly valuable for our younger players"
"I believe she will have a career year in the WBBL this season"
Also joining Robb for a second season with the Riders is German international guard Anna Lappenkuper.
Lappenkuper averaged 26.8 minutes per game with 7.3ppg, 3.1rpg & 2.8 apg in WBBL Championship action last year.
"I'm excited for this new season. This will be my second season in Leicester and we have a new coach and team. I'm really excited to get started with pre-season and getting to know everyone."