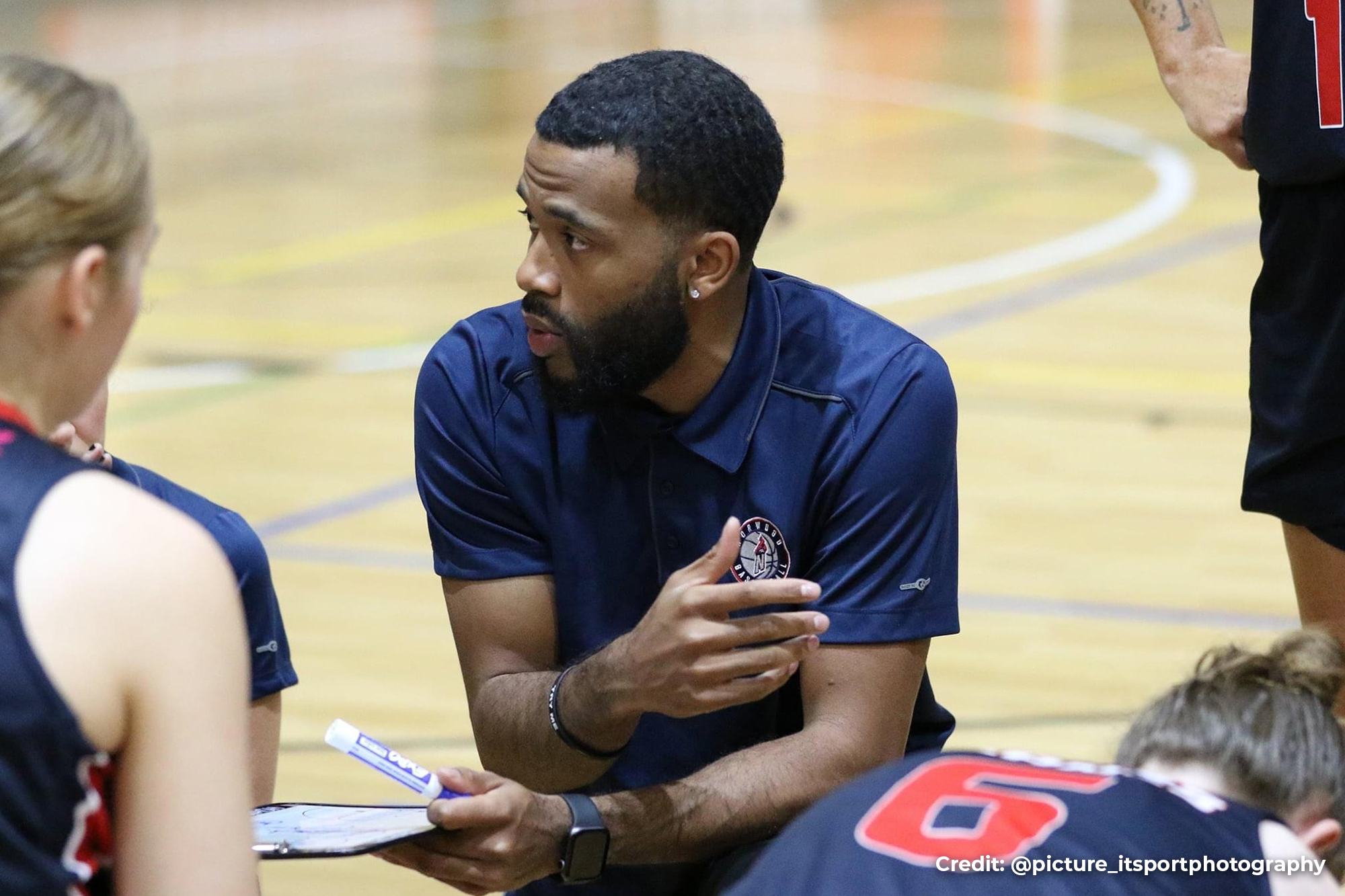 Riders Media - 2nd August 2021
Riders unveil new look coaching team for WBBL
Derrick Washington joins the Leicester Riders family, taking the reins as head of the Women's programme for the 2021-2022 WBBL season.
Washington, formally Head Coach and Director for the Norwood Flames in NBL 1, Central in Australia and a Minnesota State University alumnus, is looking ahead to pre-season and to getting his team on the court.
"As a professional coach I pride myself in being able to build relationships with everyone and to be a connector of people. Joining the Leicester Riders is a great fit for me because it's such a connected, family-type organisation."
"My mentality coming into this Head Coach position is to have a day to day growth mindset. If you can grow day to day and get better then the end result will take care of itself."
"My goal is to not only continue the great success and tradition the Riders have built over the years but to help develop players to become better."
Managing Director, Russell Levenston commented: "We're really excited about Derrick joining the Leicester Riders as the Women's Head Coach for the WBBL programme and the Loughborough University BUCS 1st team. For a young coach he brings a lot of experience to the club, coaching at a high level in America and the WNBA, through to Head Coaching in Australia. We are really excited for him to bring his energy to the Riders Women's programme for next season''
Marg Jones will join Washington's coaching team this season as Assistant coach for the WBBL team and will head up the Women's Charnwood Academy Programme based out of Loughborough. Marg, formally the Riders Division 1 Head Coach and Assistant WBBL Coach, returns to the Riders after three years back home in Canada, coaching within elite Women's Basketball.
"Everyone at the club is excited to have Marg back at the Riders programme. She was influential working alongside Krumesh Patel in the Riders Women's programme, and now back as Head Coach for the Charnwood Academy. She brings an enormous amount of experience from Canada and her role with GB U20s. As a club we are excited for the season ahead'' – Russell Levenston, Managing Director.
Follow @RidersWomen on Twitter for 2021-2022 season fixtures.