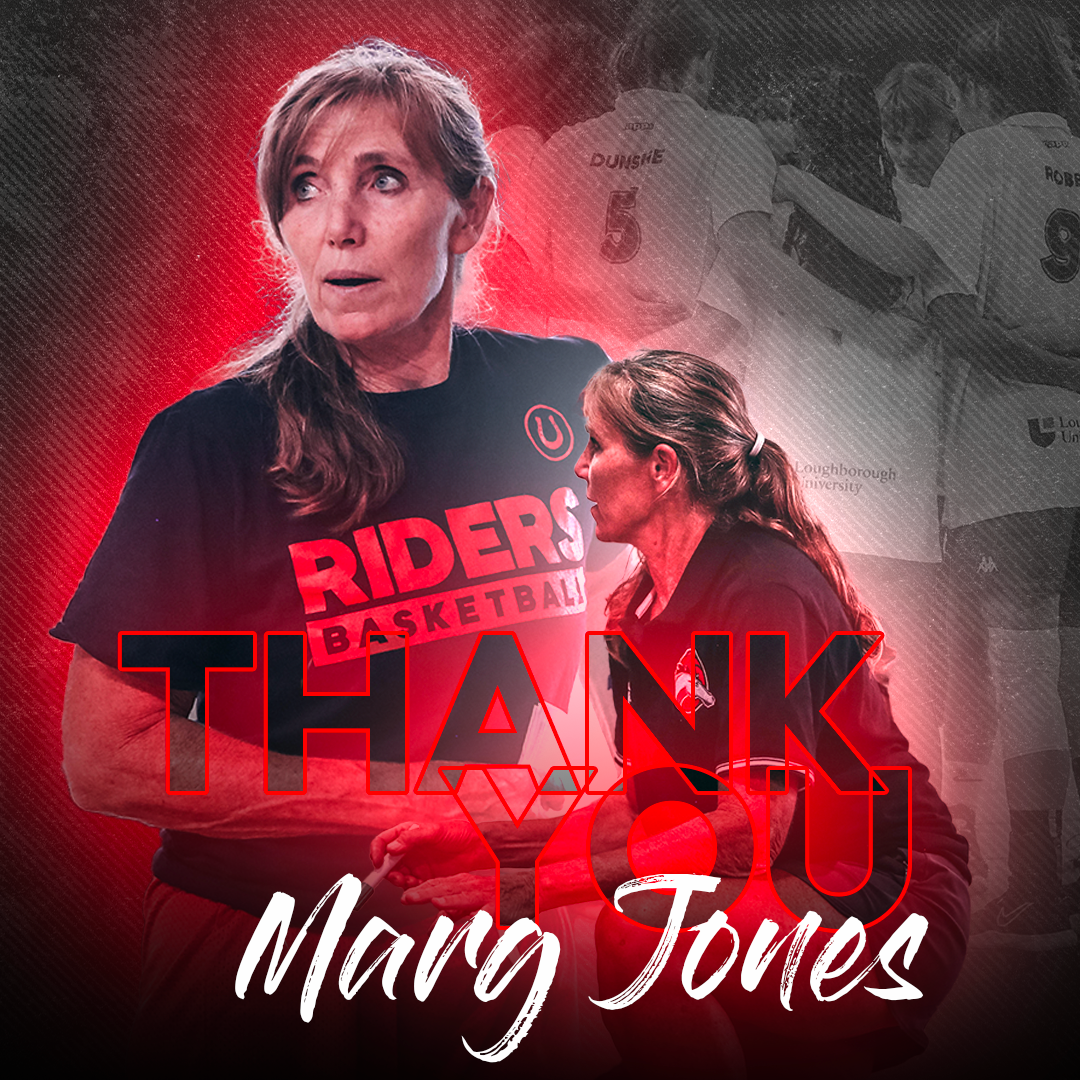 Riders Media - 9th May 2022
Riders thank Marg Jones
Marg Jones, who started the season as Women's Head Coach for the Riders Charnwood Academy, seamlessly stepped in to lead the Riders WBBL programme after the departure of Derrick Washington. Jones brought her vast coaching experience to the WBBL side and led the team through the regular league season to the 2022 play-off quarter-finals against Nottingham Wildcats.
On her reflection of the 2022 season, Jones said:
''I'm very proud of the successes of the Women's program this season, both from a team and individual athlete perspective. The team finishing 4th in the league, in what proved to be one of the most competitive seasons in WBBL league history, was a huge accomplishment.''
In what can only be described as a challenging start for Jones due to coming in part way through the season, her positivity and developmental focus towards women's basketball saw Charnwood Academy and Loughborough University students integrated into the fold and cohesion formed in a top-down club approach.
''Like all teams, we faced adversity through Covid and untimely injuries and of course this was compounded by the early season coaching change. The athletes responded to each challenge with positivity and professionalism and should be extremely proud of their accomplishments.''
''I am appreciative of the opportunity to have led the Riders Women's program this past season and will be working closely with athletes and staff to build a succession plan for the 22-23 season.'' – Marg Jones
In conjunction with taking the reins of the WBBL side, Jones also stepped in as Head Coach for the Loughborough University's Women's BUCS 1st team. The team finished their BUCS campaign in the play-offs semi-final against Essex.
Managing Director Russell Levenston commented " I'd like to thank Marg for stepping up and taking on a really important role for us this season. Her passion for the game has really helped us move the women's programme forward and she is leaving our WBBL and University women's programme in a much better place than she found it. Marg will now work with the team and new coach to lay the foundations for the future. "
The Leicester Riders would like to thank Marg for taking on the WBBL Head Coach role with short notice and stepping up at a time when the programme needed strong coaching leadership. The club would like to recognise the hard work that has gone into the 2021-22 season WBBL campaign and the passion that Jones brings to the WBBL and `Riders Women's programme. More announcements to follow, about who will take over the reins for the WBBL and Loughborough University team.