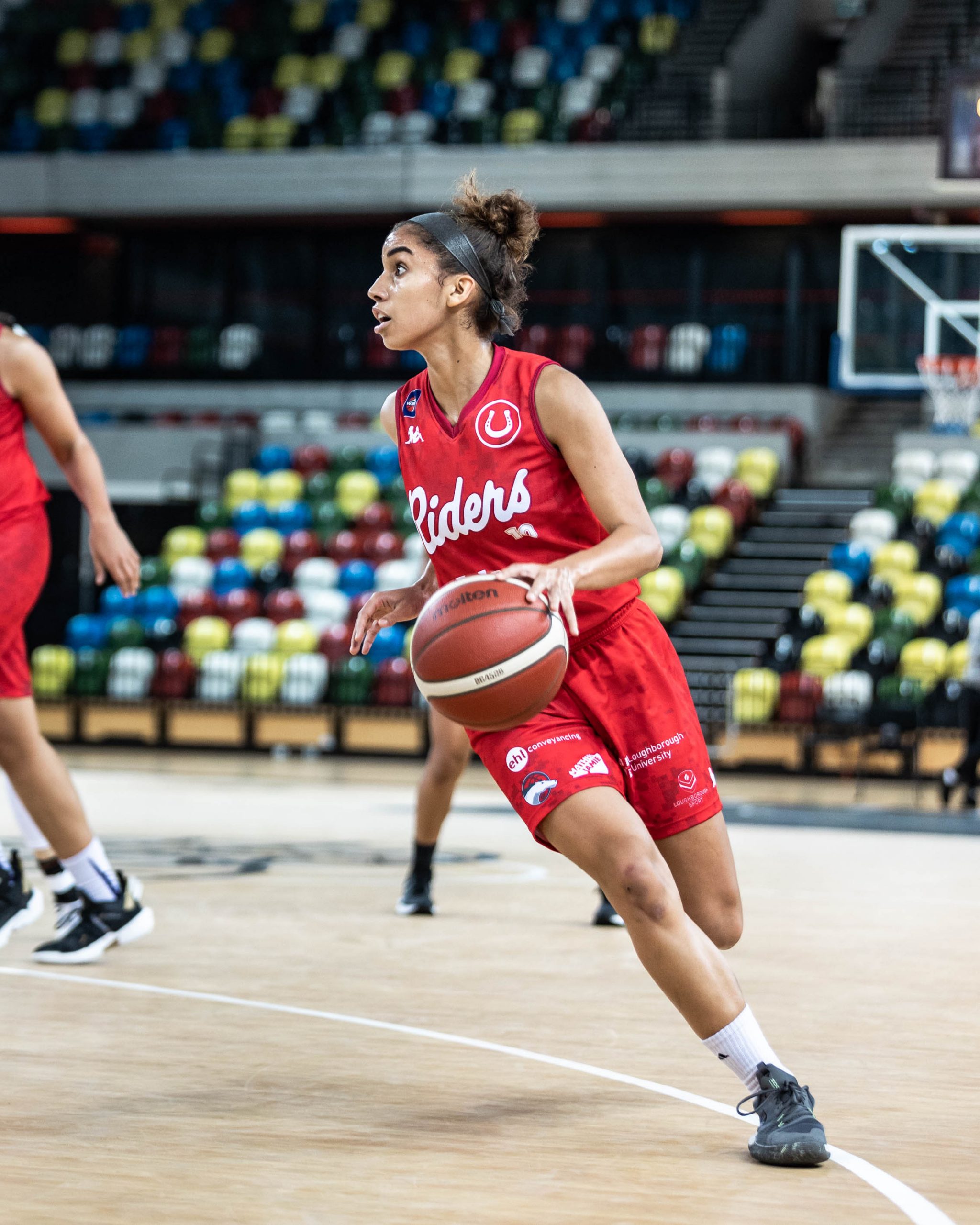 Riders Media - 12th October 2021
RIDERS SUFFER LIONS DEFEAT
Leicester Riders suffered their first defeat of the WBBL season at the Copperbox on Sunday as they went down 85-53 to the London Lions.
The Riders were highly competitive for the first three quarters of this game but were on the end of a Lions blitz in the final quarter as the hosts dominated the final stanza 28-5.
Although trailing 44-33 at the break, Riders were led by Brooklynn McAlear-Fanus and Chelsea Jennings who had combined for 23 of the visitor's points.
A third quarter rally and 15-3 run inspired by seven in a row from Anna Lappenkuper saw Riders close the gap to 6. Crucially there was one more score to come in third quarter and as the seconds ran down Holly Winterburn netted a long distance three to extend the lead at the end of the third to nine points.
Ultimately the quality and length of the London bench proved too much in the fourth quarter as the Lions were able to pull away convincing winners.
Former Rider Winterburn returned to haunt her former side as she had 21 points including 5/6 from three point range. Cassie Breen was also a perfect 4/4 from down town for the hosts.
There were plenty of positives for the Riders to take. McAlear-Fanus finished with 13 points, 7 rebounds and 5 assists. Chelsea Jennings had 16 points and 3 steals while Oceana Hamilton battled away on the boards grabbing 14 rebounds to go with her 6 points.
Riders return to action at Loughborough University on Sunday 17th October for a 4pm tip off as they take on the unbeaten Sheffield Hatters.
Buy Tickets : Riders Vs Hatters