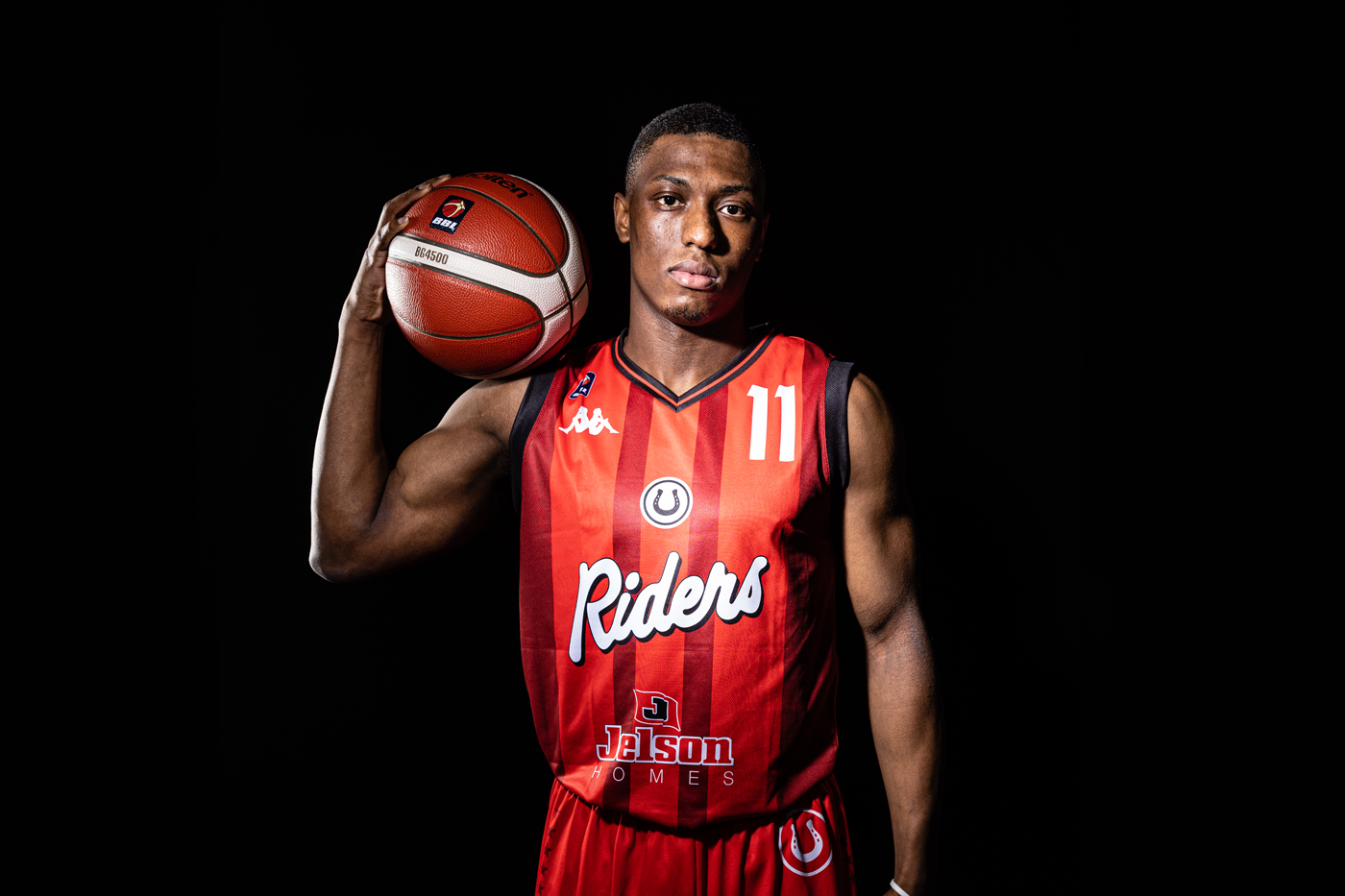 Riders Media - 11th January 2023
Riders sign Devonte Bandoo!
Leicester Riders are excited to announce the signing of Canadian point guard Devonte Bandoo.
The former Baylor Bear competed in his home country last summer, averaging 16.1 points for the Saskatchewan Rattlers.
He spent his final two college seasons at Baylor University, after leading Hutchinson Community College to a national championship as a freshman.
The Ontario native was named the Big 12 Conference Sixth Man of the Year as a senior, helping the Bears to a school-record 23-game winning streak which saw them top the NCAA rankings for five straight weeks.
The 6'3″ sharpshooter was Baylor's leading three-point shooter as a junior, going 39% from behind the arc. Bandoo shot 66% from deep in his first NCAA tournament appearance, a win over the prestigious Syracuse University.
"I'm excited to join the Riders organisation, and to be able to play with new teammates and coaches," said Bandoo.
"We are looking forward to working with Devonte. He is an exciting, explosive player who can make plays in many different ways," commented head coach Rob Paternostro.
"Devonte's ability to shoot the ball off the catch or off the dribble from distance is really impressive and should be a welcome addition to our club.
"He had a very good summer in Canadian CEBL, where he was able to showcase both his playmaking and scoring against high-level talent"
Bandoo will look to suit up for the Riders for their upcoming BBL Trophy clash against the Manchester Giants.