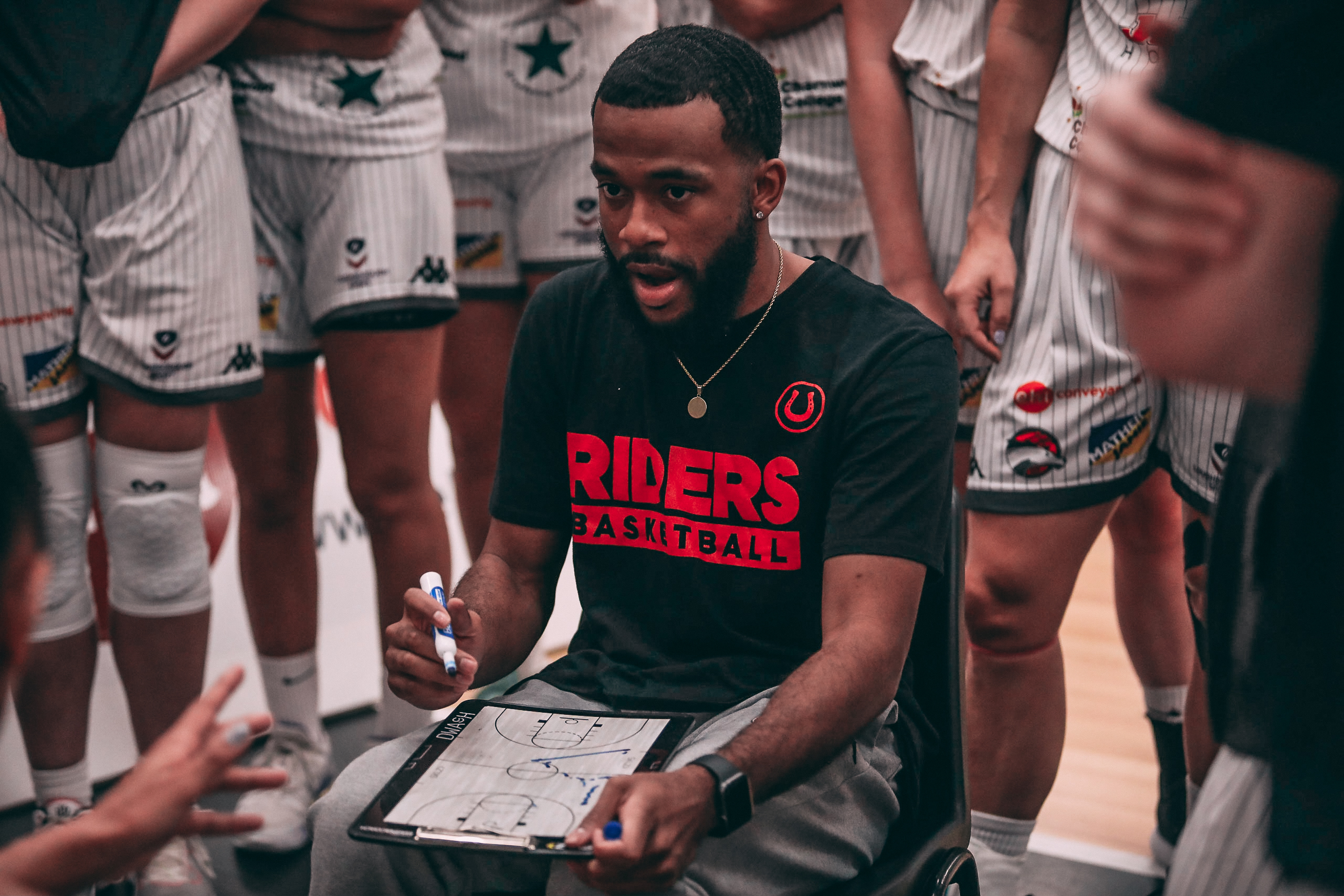 Riders Media - 22nd September 2021
RIDERS OPEN WITH DOUBLE HEADER
Leicester Riders open their 2021/22 WBBL season with two games this weekend in the group stages of the WBBL Cup.
The team will be heading to Cardiff where they will take on the Oaklands Wolves on Saturday and then the leagues newest franchise the Gloucester City Queens just 24 hours later.
With a new Head Coach in Derrick Washington and a very new look roster the Riders will be out to defend the competition that they won last season.
Riders pre-season finished with a 64-86 defeat at home to the Newcastle Eagles in a game that was played over five 10 minute quarters.
Riders were however missing two of their import players in point guard Brooklynn McAlear-Fanus who wasn't risked after taking a knock in the week and Chelsea Jennings who only arrived on the day of the game. New signing Louise Rouse also sat out the game as a precaution.
Coach Washington admits his team may be a little under cooked at this stage:
"We are going to have to use these first cup games as a continuation of our pre-season and build for the rest of the season. We came out good against Newcastle but realistically we've only been able to practice together for two weeks. On top of that we were missing three players who we believe are going to be key for us this season and that made those crucial bench points a little tough for us."
"We have this week to hopefully get Brooklynn and Louise back on court. Chelsea has just arrived, so we want to integrate her into the side and get her bonded with her teammates. With each session we need to increase that team chemistry and keep building."
"We can't look too much at the opposition right now. I'm focused on how we execute as a team both offensively and defensively. This is the first time that most of this group has played together and it takes time, but I believe as the weeks go by we are going to continually improve."
"Any road trip is good to help build relationships and team spirit. This weekend will be a really good test for us as we move forward. "