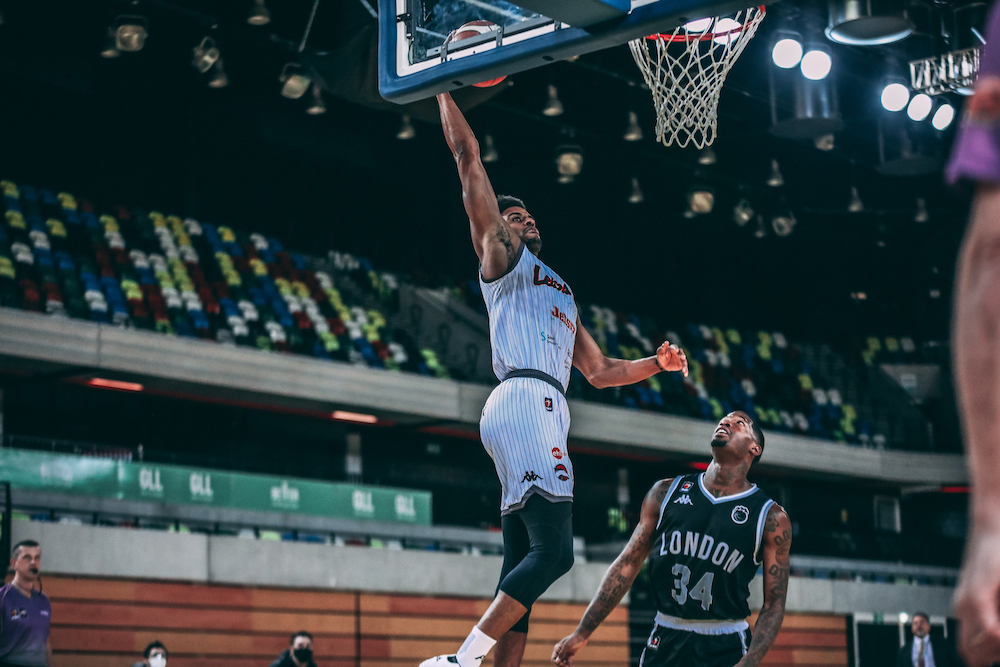 Riders Media - 11th February 2021
Riders fall to Lions in the Trophy
The Riders fell to the Lions in the first round of the BBL Trophy 76-71 in a tightly contested affair in the capital. Ward-Hibbert hit a go-ahead three to give the Lions the lead with 48 seconds on the clock, the Riders were unable to reply and the Londoners sealed the deal from the free throw line.
It was a closely contested game up until the final buzzer, with nine lead changes in the fourth quarter. Despite the two sides coming into the game with their offences rolling, it was the defence that set the tone, with the teams holding each other a combined 37.5% from the floor. Four of Leicester's starters finished with double digits points, however the Riders managed just six bench points in the game. The Riders had their difficulties from behind the three point line as they finished up going 6/27 from three, despite three from deep from Corey Johnson as he led the team in points with 16.
He and William Lee were the bright sparks for Leicester. Lee finished the game with 15 points and 10 rebounds dominating the backcourt with highlights on both ends. A monster dunk in the first quarter from a Darien Nelson-Henry lob pass got the Riders bench on their feet early. Later in the quarter, Lee showcased the defensive abilities which earned him the title of all-time leading shot-blocker at the University of Alabama, with a huge block on two time BBL MVP Justin Robinson's lay-up.
Robinson is shooting a red hot 51% from three in the league this season, and continued his hot streak going 5/9 from three in the game. He finished with 15 points and two steals, leading the way for the Lions. DeAndre Liggins, who played five years in the NBA previous to coming to the BBL, continued the playmaking efforts he has displayed this season with a season-high 12 assists. Liggins came up huge in the clutch for the Lions, scoring six of his 13 points in the fourth quarter.
Both teams performed well defensively, neither team allowed the other to find any consistent offensive rhythm throughout. The Riders held the BBL's best-ranked offence to just 13 first-quarter points, forcing the Lions to start the game 1-10 from the field. London responded, coming into the second quarter with greater defensive intensity. With roles reversed in the second quarter the Riders were unable to find their offensive grove with their first score of the quarter coming with 6:40 left in the first half.
The Lions claimed the victory which sees them progress into the second round of the BBL Cup where they will face the Newcastle Eagles. The Riders now turn their attention back to the BBL Championship, in which they will face the Sheffield Sharks on Sunday afternoon.
Lions
Robinson 15, Williams 15, Liggins 13, Parker 8, Ware 8, Alihodzic, Ward-Hibbert 5, Tawiah 4, Walker 3
Riders
Johnson 16, Lee 15, Nelson-Henry 14, Crandall 13, Anderson 7, Washington 4, Falzon 2