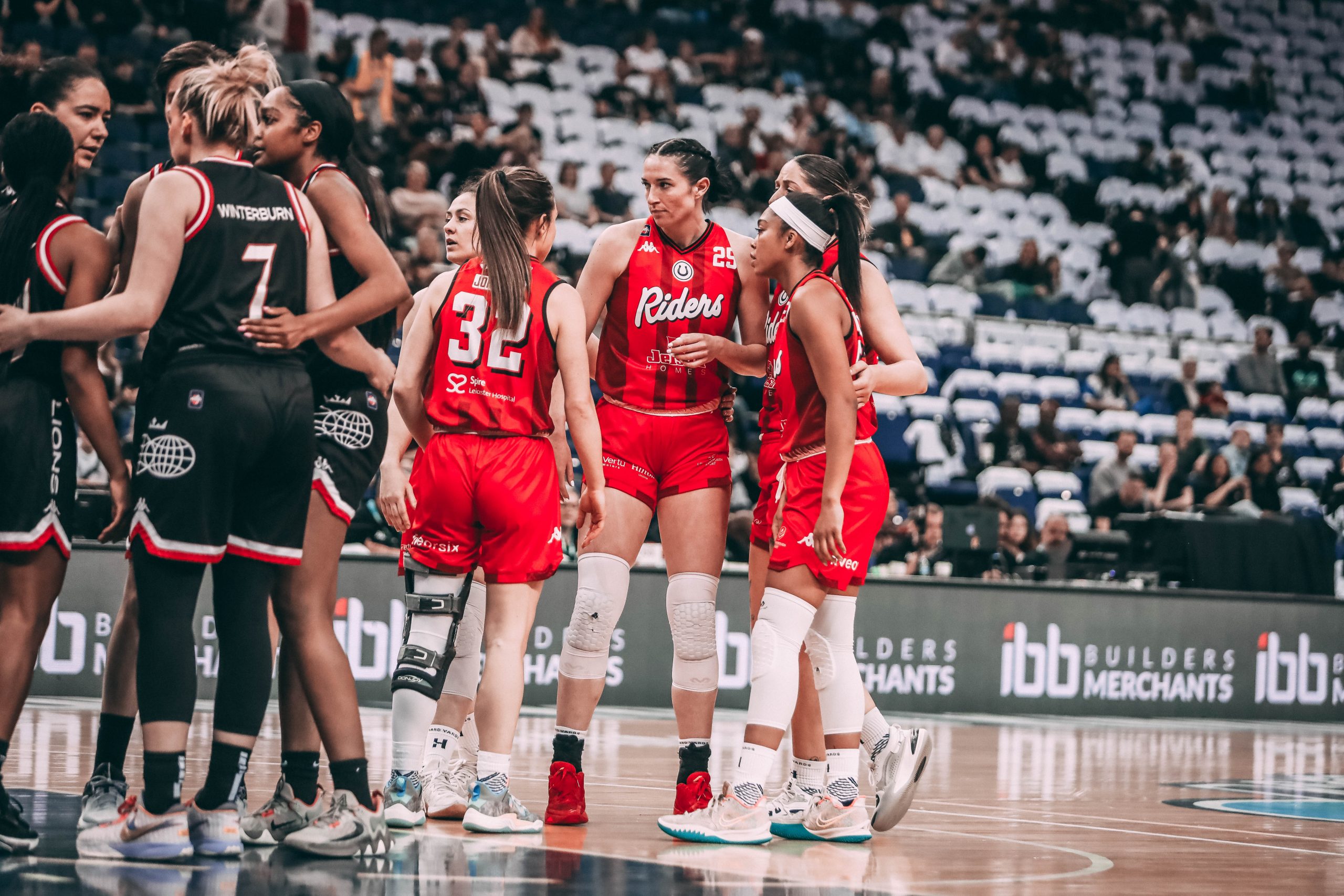 Riders Media - 14th May 2023
Riders fall in Playoff Final
The Riders fell 57-41 to the London Lions in the WBBL Playoff final.
They remained in touching distance until the fourth quarter, keeping the Lions off the scoresheet effectively. A second-half surge from the league winners saw them complete the clean sweep of silverware this season.
Fiona O'Dwyer led Leicester's offensive efforts with 10 points, hitting key shots throughout to keep her team in contention. It was a one-point game midway through the period, but London found their offensive rhythm late on.
London's Ty Battle was named Final MVP, putting up eight points and a dominant 15 rebounds.
The Riders made it a defensive game early, keeping London's offensive sets in the halfcourt and keeping them to one possession by crashing the glass. They built a lead with their physical play, O'Dwyer's three making it 8-4 after four minutes.
After missing a lot of their early looks from range, the Lions attacked the paint to bounce back. Ty Battle's back-to-back buckets kickstarted a 13-0 London run midway through the first.
Battle's free throws ended the quarter with London up 19-10.
The Riders fought back to start the second. Hannah Robb put on the moves in the post, breaking Holly Winterburn's ankles to cap off a 10-2 run. The run cut the game to one: the Riders back in the tie.
The Lions regained control of the tie, ending the half 10-3, but the Riders were within touching distance going into the locker rooms led by seven from O'Dwyer.
In a low-scoring third, London edged ahead. It was a 6-2 period in London's favour after seven minutes, and the game went without a score for five of those. O'Dwyer hit a three near the end of the third to give the Riders an outside chance at the comeback.
But London came storming out the gates in the final quarter, starting 5-0 to jump out to a 19-point lead. They saw the game out professionally from there, taking their lead to the final buzzer to win the Playoff title.
The game concludes the Riders 2022-23 season. Thank you for your incredible support all year.