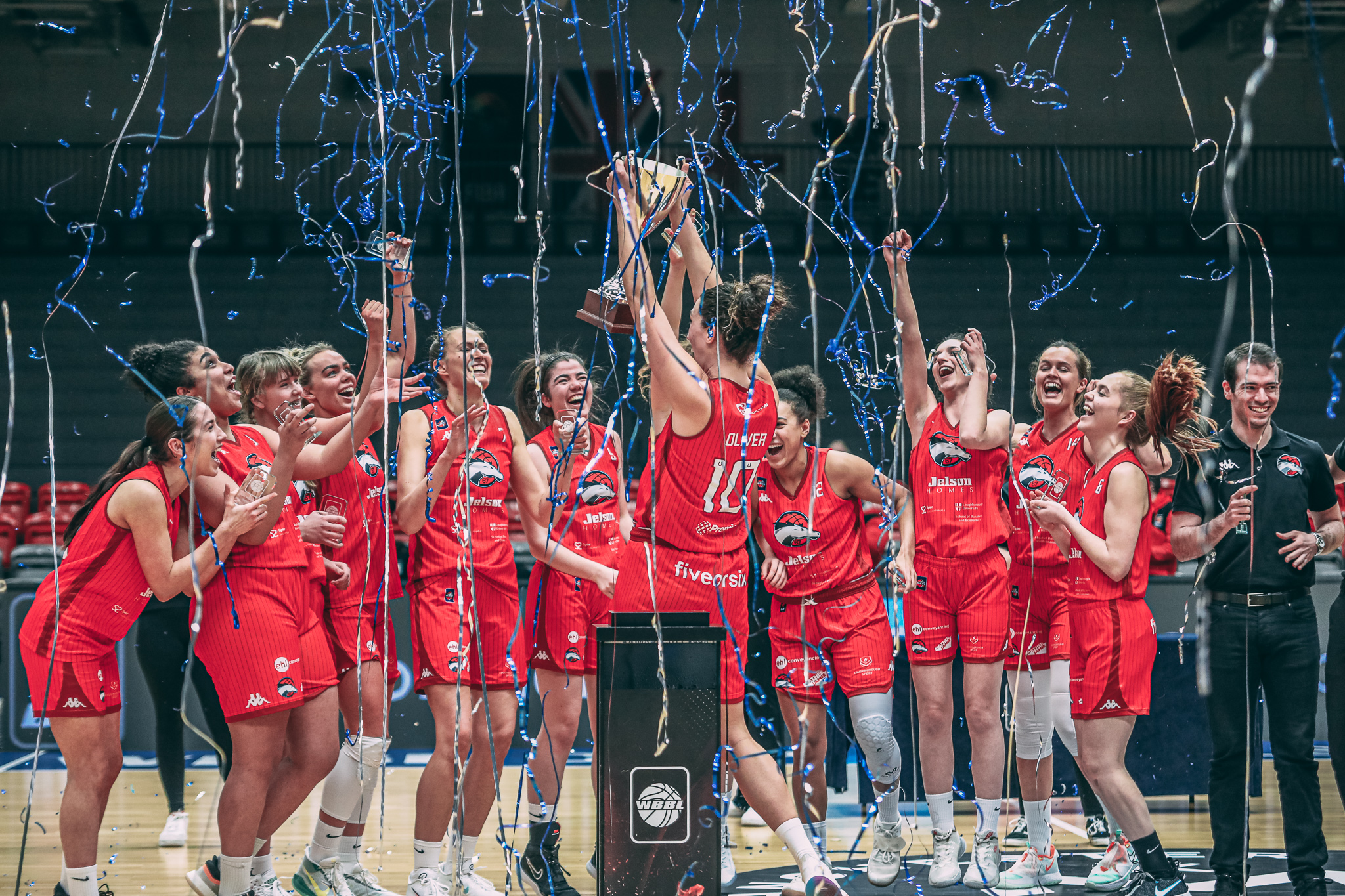 Riders Media - 15th February 2021
Riders are the 2021 WBBL Cup Champions
Leicester Riders Women win their first WBBL Cup final after defeating Sevenoaks Suns 78-67.
Riders put on a show in the first quarter, starting the game with 11 consecutive points before Sevenoaks touched the score sheet.
The Cup final MVP, Kate Oliver, set the tone in the first quarter scoring 10 of her 18 points. The Australian forward also finished the game with 14 rebounds, 5 assists and 2 steals.
Janice Monakana came back with a vengeance scoring 8 points in a row including three treys to help the Suns make it a four-point deficit at the half.
Riders came out the third with three layups from Lappenkuper, Robb and Winterburn to push the lead. However, Monakana was a force to be reckoned with by getting to the foul line, scoring both free throws, and then followed with a layup to give the Suns momentum.
Right off the back, Cat Carr hit a big three to make it a three point game, however a jump shot from Winterburn shifted the game into Riders' favour that continued into the fourth.
Holly Winterburn showed up on the big stage with another all-round performance with a near triple double – 16 points, 8 rebounds and 8 assists. Hannah Robb also had a notable performance with 17 points including three daggers beyond the arc. 
Riders
Oliver 18, Robb 17, Winterburn 16, Hinriksdottir 10, Lappenkuper 7, Gaskin 6, Clark 2, Januszewska 2.
Suns
Monakana 25, Garrido-Perez 15, Carr 13, Clark 9, Andrews 3, Busch 2.
Next up on Saturday, Leicester Riders travel down to Sevenoaks for their first regular-season matchup.