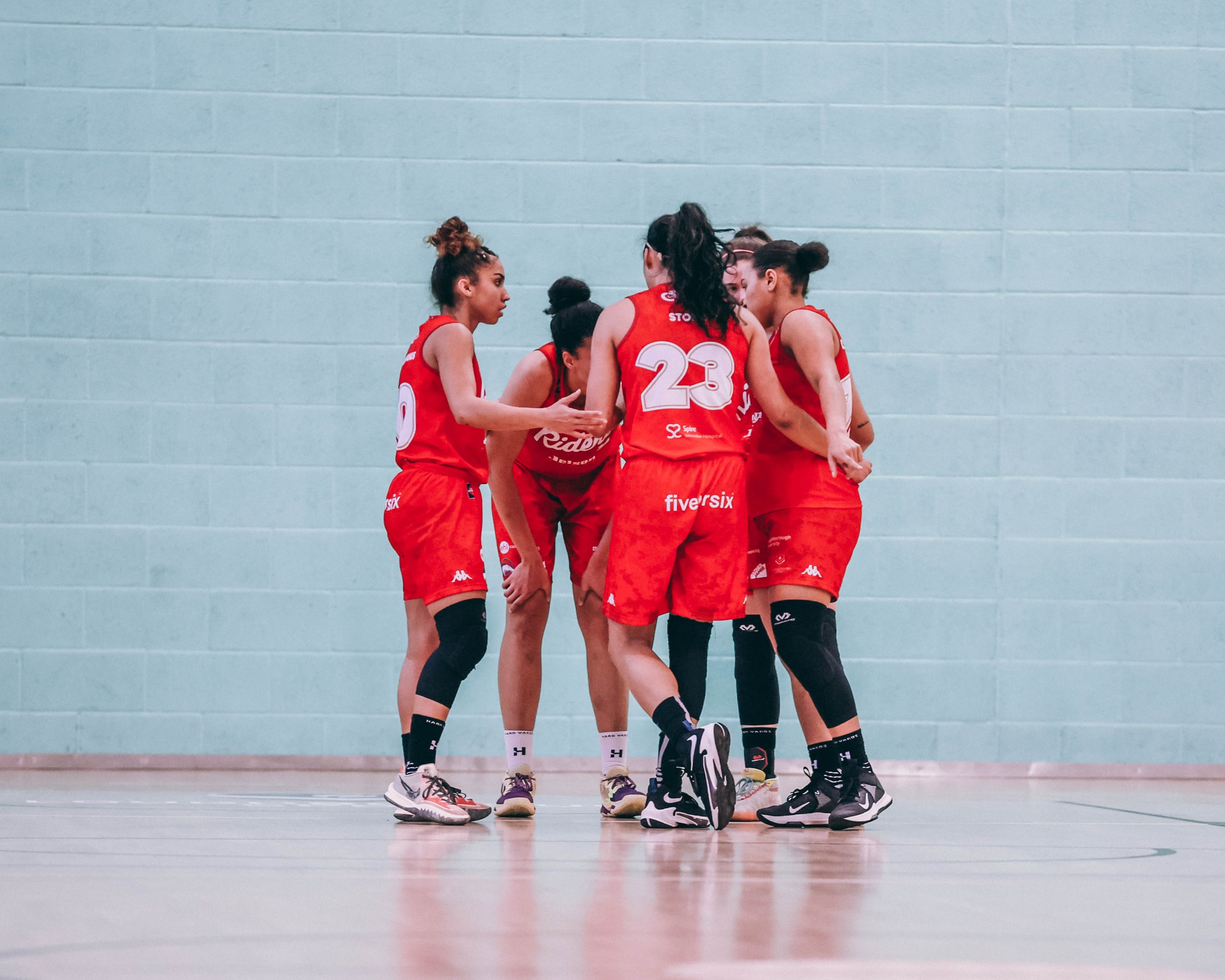 Riders Media - 11th April 2022
RIDERS 91 – 78 WILDCATS
Saturday's action saw the Leicester Riders take on the Nottingham Wildcats. It was a stellar contest headlined by Leicester's two-headed monster of Oceana Hamilton (22 points, 8 rebounds) and Hannah Robb (21 points, 6 assists, 6 rebounds) who led the way to the win despite Wildcats' Brooklyn Pannell pouring in 33 points. 
In the first quarter, both teams struggled to gain a lead over the other, going back and forth throughout the first. Oceana Hamilton and Makana Stone both came out quickly for the Riders as they managed to come out of the first quarter with a 19-17 lead.
The second quarter commenced and the Riders began to gain some momentum. Led by Louise Rouse (16 points off the bench) and Hannah Robb came alive to spark some offense. The Riders used their stellar team play on both ends of the floor to climb to a 45-35 point lead going into halftime.
Coming out of halftime the Wildcats were looking to close the gap and slowly crawled back into the game. Even taking the lead 61-60 with a minute left to play in the third. However, the Riders rallied and came back to take a 64-61 lead with only the fourth quarter remaining. 
As the fourth quarter commenced the Riders looked locked in quickly going on a 6-0 run over the first 3 minutes of play. After establishing a comfortable lead the Riders were able to keep the Wildcats at bay as they held them to only 17 points in the quarter compared to 27 points of their own.
The Riders edged out the Wildcats to win 91-78. Once again the Riders won as a team with 5 players scoring in double figures and extending their record to 12-7. It was a great game and a great win.
Match report written by Rob Field