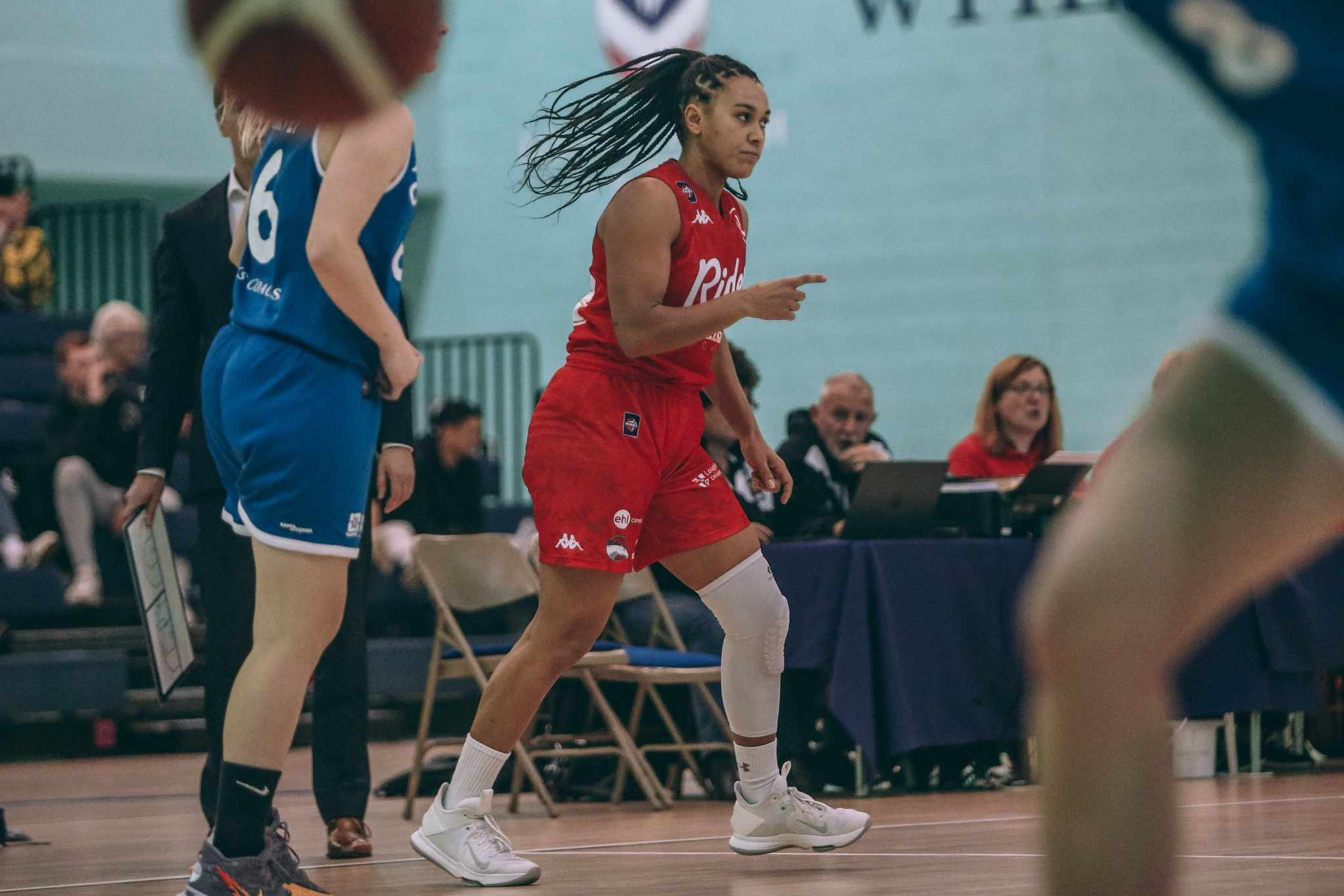 Riders Media - 9th November 2021
RIDERS 83-54 PRIDE
Leicester Riders moved to 3-2 in the WBBL Championship with an 83-54 win over the Caledonia Pride at Loughborough University on Saturday night.
Riders were made to weather a Pride onslaught at the start of the game as the visitors came out firing to lead 17-3 after less than 5 minutes. The hosts responded with a 12-2 run of their own as Hannah Robb and Oceana Hamilton shared eight unanswered points as they closed the quarter trailing 17-23.
Riders were able to assert control from that point on as they won the second and third quarters by a combined score of 48-12 as Hamilton and Louise Rouse proved problematic inside for the Pride team.
Hamilton finished with 18 points, 11 rebounds, 4 assists & 3 steals. Hannah Robb again excelled with another great all around performance with 16 points, 8 assists & 6 steals while Louise Rouse and Anna Lappenkuper both had good scoring nights with 17 & 15 respectively.
Head Coach Marg Jones was delighted to get her first win since taking over the reins:
"I was really pleased with how we were able to tighten up our defence after the first quarter and push through a few offensive issues that we had at the start of the game. Our defence was definitely what turned it around for us and as the girls settled into the new system, they began to show a lot of confidence and composure."
"With the changes that have happened over the last week, the girls have been amazing. They have been patient and incredibly supportive as we try to tweak some of our systems. Tonight we had a great energy from everyone on the bench."
"We have a break now before our next game and we have lots to work on. We will use it as a mini camp to try to get a better understanding of what some our offensive strengths are and to tighten up on our defensive strategies."
Riders are not in WBBL action again until November 21st when they host the Gloucester City Queens. You can buy your tickets HERE