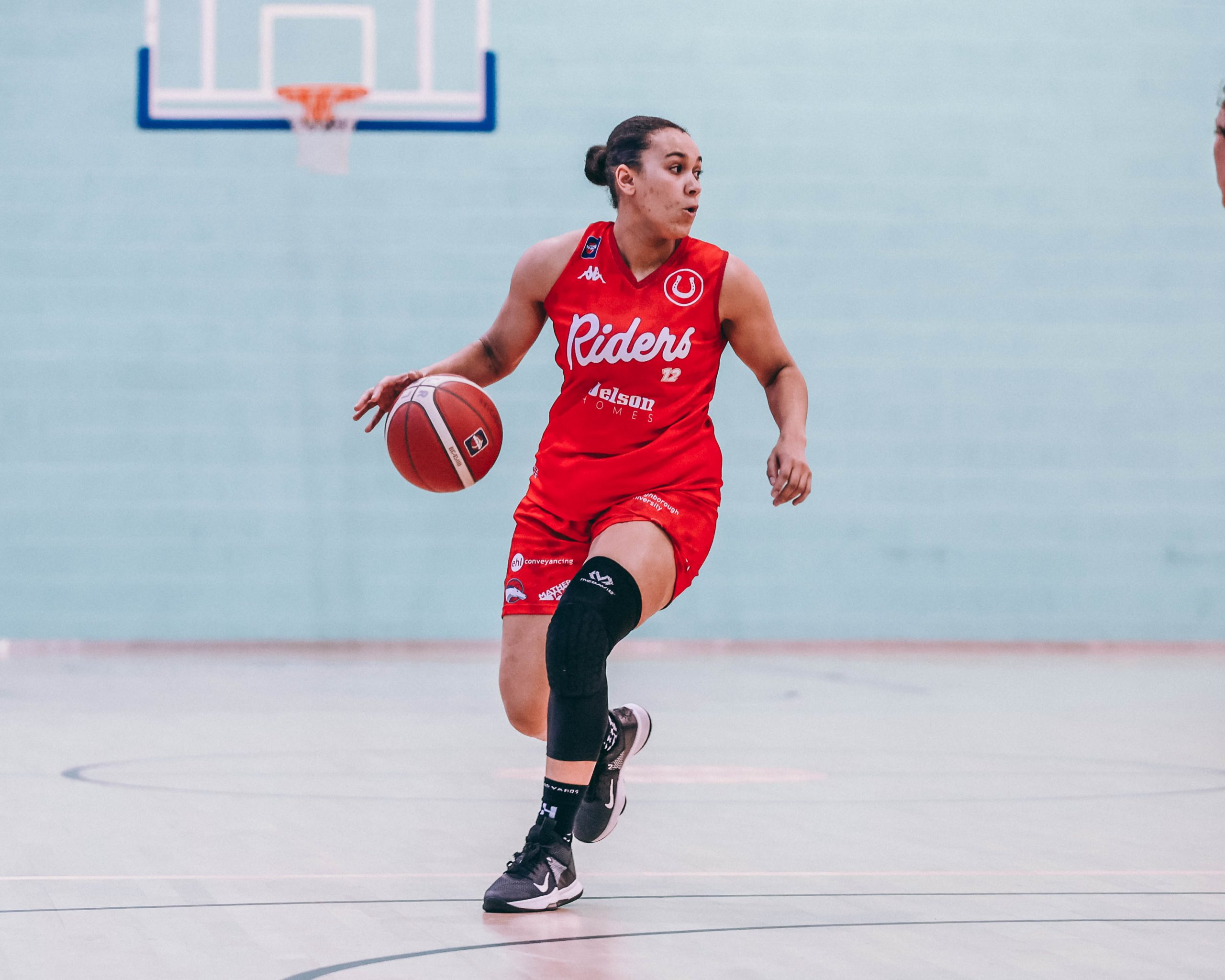 Riders Media - 11th April 2022
RIDERS 75 – 65 EAGLES
Monday Night's action saw the Newcastle Eagles take on the Leicester Riders at home. This game was defined by defense and hustle from both sides as both teams gave it their all. The Riders were led by Oceana Hamilton (21 Points, 12 Rebounds) and Anna Lappenküper (15 points, 8 Assists).
Immediately after the game started the Riders came out strong, opening with a 19-4 run in the first 6 minutes of play. The Riders were able to use their size advantage to attack the paint behind the dynamic duo of Makana Stone and Oceana Hamilton. The Riders closed out the first quarter leading 20-9.
In the second quarter, the Rider's defense was phenomenal, so good in fact the Eagles didn't score a single field goal into the final seconds of the 2nd quarter. However, the Eagles did find themselves at the foul line quite consistently and managed to score 12 points in the second. 
However, behind a stellar first half from Anna Lappenküper, the Riders scored 26 second quarter points to extend their lead to 25 as they entered halftime 46-21. 
Coming out of halftime the Eagles came out very strong, matching the Riders blow for blow in a contested third quarter. However, behind their early lead, the Riders managed to hold on to their 25 point lead as the fourth quarter approached. 
In the fourth, the Eagles came back quickly attempting to close the lead. Team captain for the Eagles Marina Fernandez Pardo had a quick 10 points in the fourth and cut the Rider's lead down to a 10 point deficit with 2 minutes left to play.
The Riders were able to bounce back and hold off their opposition as they held them scoreless in the final minutes to hold them off and win the game. The Riders closed the game out with a 75-65 point win. 
Once again the Riders excelled behind their team play with 4 players in double-digit scoring numbers. Their defense was once again locked in and despite the Eagle's best efforts came out with the win to bring their record to 13-7 on the season. 
Match report written by Rob Field.