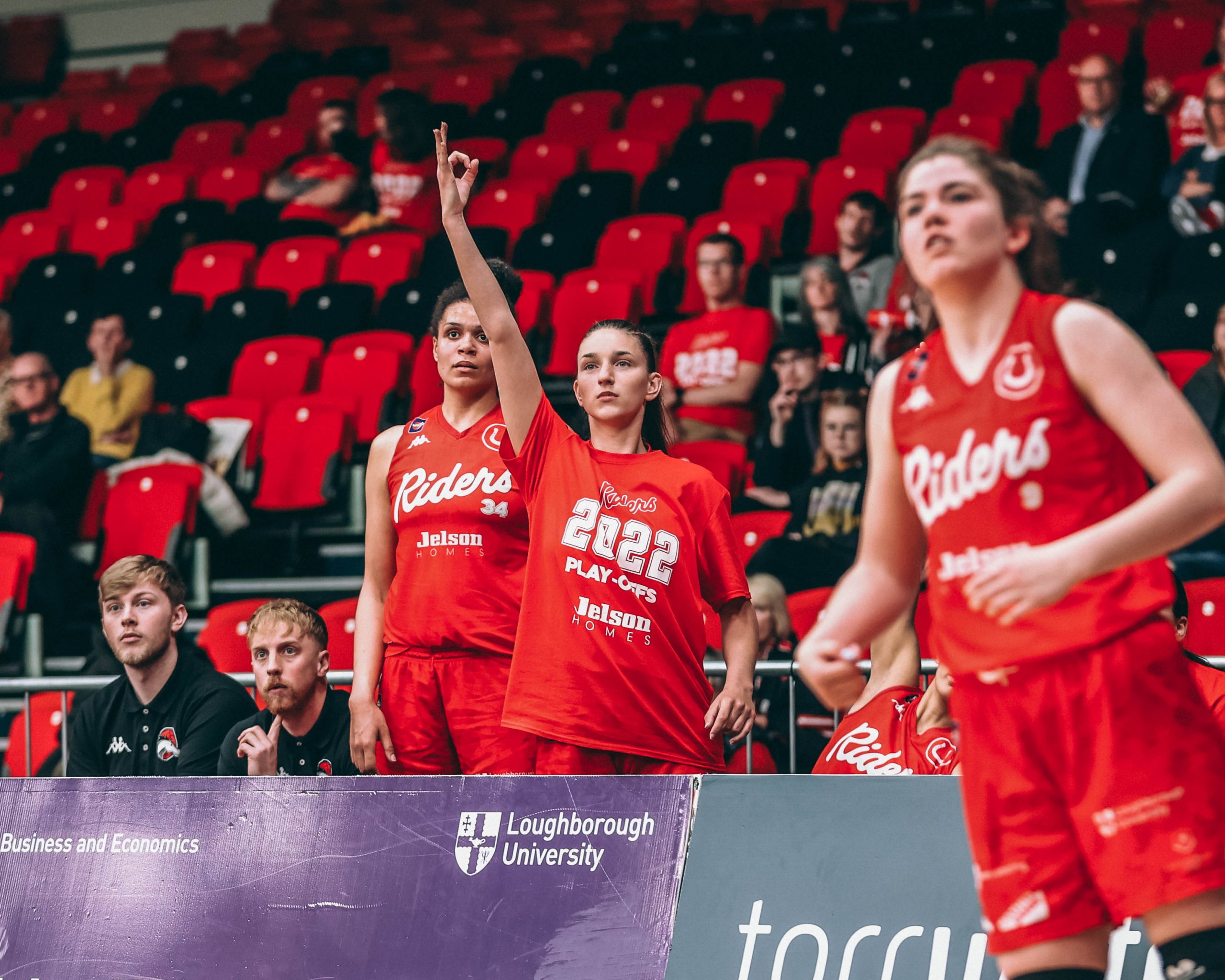 Riders Media - 2nd May 2022
RIDERS 69 – 81 WILDCATS
Sunday's action saw the Riders take on the Nottingham Wildcats in the first round of the WBBL Playoffs in a win or go home thriller. Both teams fought valiantly and it was the Wildcats who prevailed 81-69. The Riders showed tremendous effort throughout. 
Both Oceana Hamilton and Hannah Robb had 19 points. They were a two headed monster for this Riders team as Hamilton owned the paint on both ends and Robb, who poured in jump shot after jump shot. 
From the start, Nottingham came out hot behind a flurry of long range shots and smothering defense. Nottingham continued throughout the first half on this pace, though the Rider's defense held the Wildcats to 17 second quarter points in comparison to the first quarters' 27. 
As the Riders headed to the locker room for half time they trailed 44-28. With their season on the line, the Riders came back out as a team on a mission. They won the third quarter 25-11 to bring the lead to 53-55. For a team that trailed by 19 at one point, their ability to rally and re-enter this game was the antithesis of the heart this team plays with. 
Nottingham was able to rally in the fourth and beat the Riders 81-69. Though their season is over it was far from a failure. When asked about the season head coach Marg Jones said this…
"The league has demonstrated a tremendous amount of parity this season and for our young team to finish top 4 in the standings is a testament to the determination, perseverance and hard work of the players" 
Even though the outcome was not what they had wished for there are no heads down in the Rider's locker room. They are proud of the basketball they played and played down to the last buzzer. 
Personally, I've followed this team for a while and they played this season with passion. Their unselfish identity, defensive versatility and intensity accompanied by a never give up mindset. The Riders had a fantastic season and I can't wait to see them come back with the same heart next season. 
Congratulations to the Nottingham Wildcats for advancing to the next round of the playoffs, and congratulations to the Riders who played a fantastic season. 
Match report written by Rob Field.