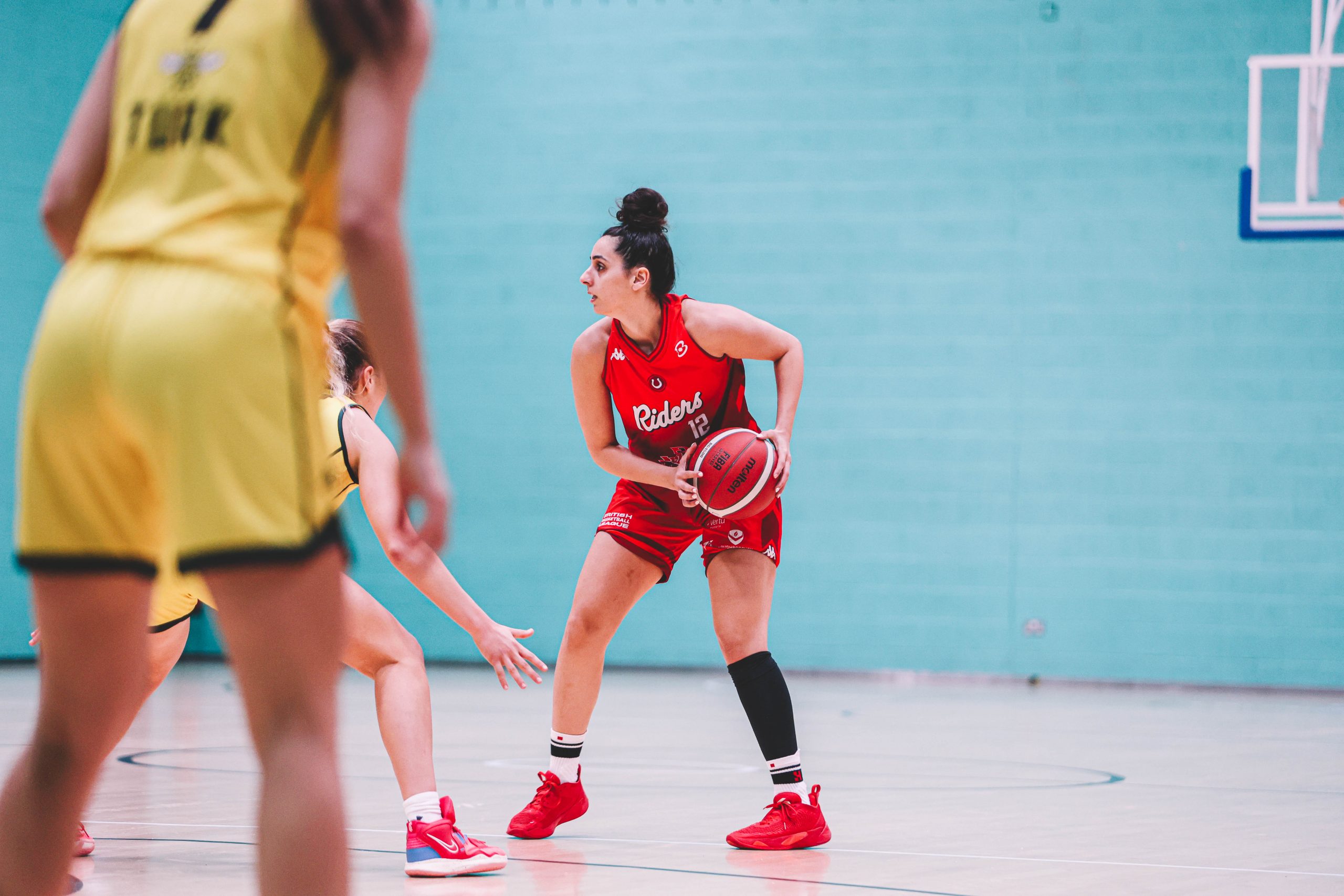 Riders Media - 21st October 2023
Report: Riders beat Giants to open season
The Riders recorded a dominant win in their season opener, beating the Manchester Giants at home.
American rookie Rayven Peeples led the game with 18 points, leading a third-quarter charge where the Riders built their lead. She was backed by Taylor O'Brien and Katie Januszewska who scored 16 each.
View this post on Instagram
The score was tied at the half, but the Riders' offence clicked into gear to score 31 in the third quarter, taking a 20-point advantage going into the fourth.
For Manchester, the newly re-franchised outfit struggled to generate offence against stifling Riders defence in the second half. Myah Pace led their efforts with 13, but her team managed only 25 points after halftime.
Throughout a high-scoring first half, nothing separated either side. Young Brit Januszewska impressed in the opening stages, leading the game with eight points upon her Riders return.
The Charnwood Academy graduate was hot from three early, making two of her first three attempts.
The Riders went into the half shooting 50% from the field, but 6-13 shooting from the free throw line left the door open for the Giants who were able to remain in the game with their three-point shooting.
Manchester went 7-14 from deep, and the game was tied at 40 after 20 minutes.
View this post on Instagram
American guard Taylor O'Brien made her mark early on her Riders debut, putting up 13 points and eight rebounds following the first two quarters. She then added to her tally to get the third underway, draining a three to give the Riders the lead.
Spurred on by the triple, Leicester stretched their lead in the quarter and held the Giants and arm's length. Six points in two minutes from forward Peeples saw them establish authority at the rim, and a pull-up jumper from returning Rider McKenzie Johnston gave them an eight-point advantage. 
Peeples had 12 points and three offensive rebounds in a monster third-quarter performance, which the Riders won 31-15 to blow the game open.
Following the offensive explosion in the third, it was a case of seeing it out professionally in the fourth. The Riders stretched their advantage to 30, securing the win in their opening game.
The Riders return to action on Saturday, where they take on Oaklands Wolves on the road.