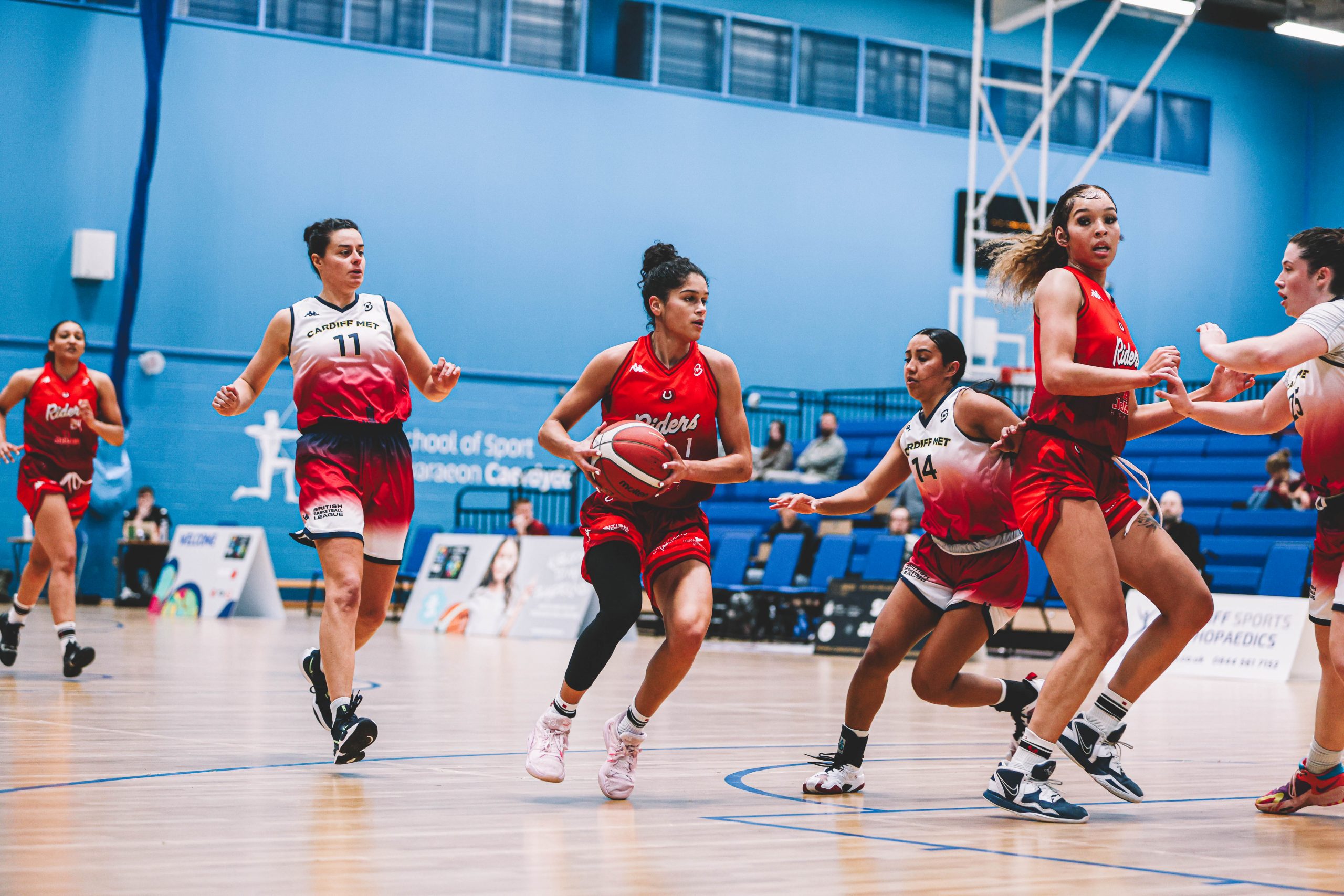 Riders Media - 18th November 2023
Report: Riders beat Archers
The Riders improved to 3-0 to start the season, beating Cardiff Met Archers 110-64 on the road.
It was a dominant performance throughout, as Leicester took a big lead early and never looked back. Taylor O'Brien's explosive second half brought her scoring tally to 2 points and rebounds, leading the game.
For the Archers, a second-quarter run marked their most competitive phase of the game, but they were ultimately outgunned by the Riders. They had four double-digit scorers in the game, led by , but shot just 32% from the field and 28% from three.
The Riders, led by captain McKenzie Johnston's 10 points in six minutes to start the game, stamped their authority on the tie from the jump. They started the game 7-12 to build a double-digit lead through their successes driving inside, going perfect from the hoop through the first.
Cardiff found offensive form in the second, matching their first-quarter tally after five minutes. Laura Shanahan led the charge with 11 points to bring the hosts back into contention.
Jessica Eadsforth-Yates hit back to snatch momentum with seven quick points. Her four-point play at the top of the arc was followed up by a corner three to rebuild the Riders' lead in an instant.
Leicester flexed their strength in depth with five players contributing seven points to the game by halftime, led by Johnston's 12. Rayven Peeples made the most of her size advantage down low to close the second quarter with six points, the Riders leading 51-33 going into the locker rooms.
Peeples finsihed with 19 points, shooting a dominant 9-11 from the field.
The third, which has been the Riders' quarter through the first two games of the season, saw the Riders extend their advantage. They continued their relentless attack at the rim, scoring 11 points from inside or the free-throw line with half a quarter gone.
They entered the fourth up 31, led by O'Brien and Peeples with 15 each.
O'Brien took the team to the finish line with 11 in the first four minutes of the final quarter to the game beyond doubt. The Riders played hard to the final buzzer, seeing it out professionally.
The Riders return to action next Saturday, hosting Nottingham Wildcats on November 25.