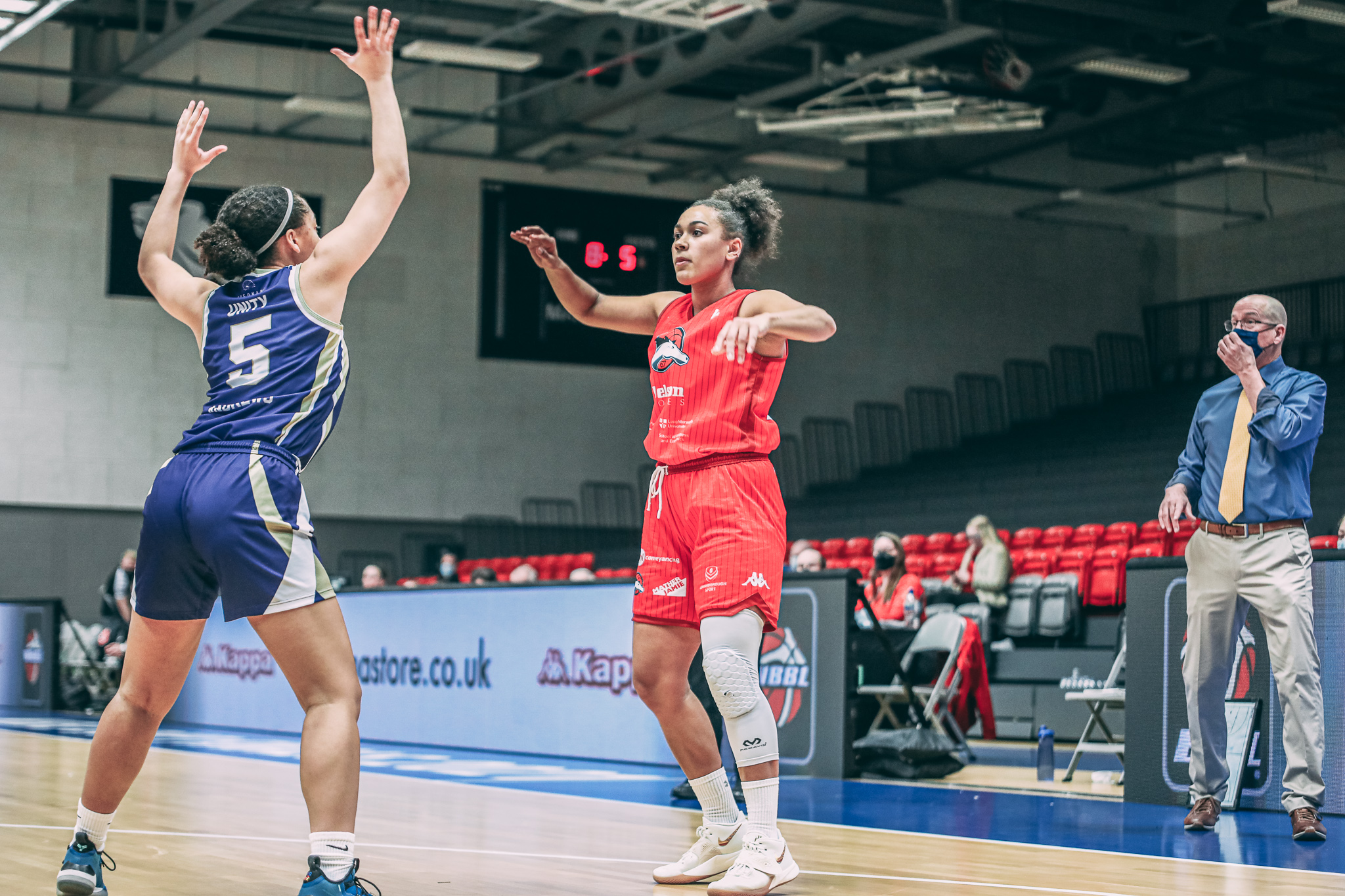 Riders Media - 6th March 2021
Rebels end the Riders 11-game win streak
Leicester fall to Essex Rebels on the road (76-82) in their first regular-season matchup.
It was a close game throughout as both teams battled it out on floor. Deangelique Waithe put the Rebels on her back with a monster 27 points and 15 rebounds.
Out the gate both teams had a slow start and were tied four points a piece just under the six minute mark. Waithe took control by hitting a 3-pointer and two free throws to shift the lead in the Rebels favour.
After Head Coach Sundberg made substitutions, the Riders new signees quickly entered the stat sheet to give Riders the lead. Maya Brewer hit a corner three and had a driving dime to Azania Stewart for a short-corner jumper. The Riders were able to win the first two quarters and finish the half with a 29-36 lead.
In the second half, Stewart made another layup to start the third quarter but Essex responded with a 14-point run to get the score to 46-38. Riders' Lappenkuper and Ella hit three jumpers combined to close the gap but Essex were able to secure a 61-55 point lead to start the fourth.
Hannah Robb went on a tear in the final quarter with eight consecutive points, two 3-pointer and a layup. However, Waithe from the Rebels again answered with two jumpers to extend the lead and the Rebels claimed the win, ending the  Riders 11-game win streak. 
Winterburn filled the stat sheet with 16 points, seven rebounds, four assists and four steals. She was closely followed by Ella Clark's 13 point and 11 rebound double-double and 13 points from Robb.
Riders
Winterburn 16, Clark 13, Robb 13, Brewer 9, Gaskin 7, Lappenkuper 6, Stewart 6, Smith 6.
Rebels
Waithe 27, Costa 13, Bieg Salazar 12, Kohlhaas 9, Haines, 9, Munns 8, Partridge 2, Belle-Mbaye 2.
Riders have a quick turnaround as tomorrow at 4.30pm they take on the BA London Lions in the 2021 WBBL Trophy Semifinal. The live stream can found on the WBBL YouTube channel.