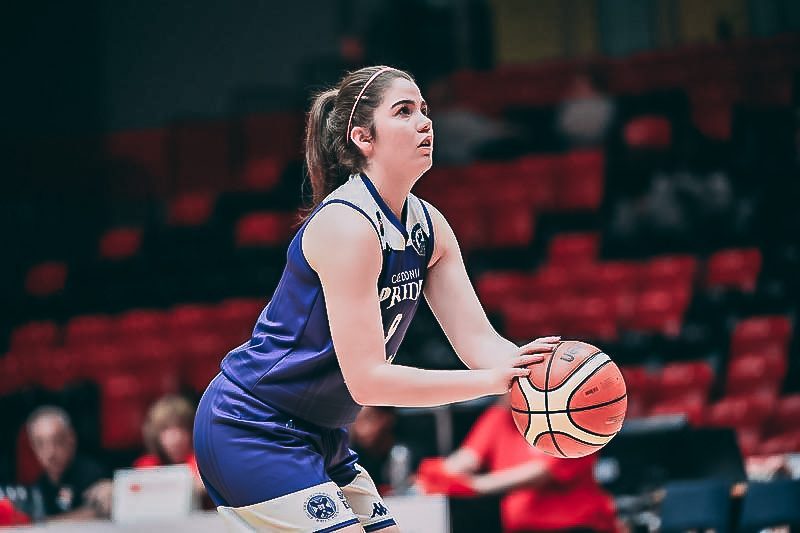 Riders Media - 31st August 2020
Hannah Robb signs with the Riders
GB Guard Hannah Robb joins the Leicester Riders for the WBBL 2020-21 season.
Prior to joining the Riders, the former Caledonia Pride guard competed in the WBBL alongside finishing an undergraduate degree at the University of Edinburgh.
Last season, the sharpshooter showed strong performances for the Pride as she averaged 13.5 points, 4.8 rebounds and 3.7 assists per game in the professional league.
WBBL Head Coach Jesper Sundberg commented: "being one of the best 3-point shooters the last few seasons, Hannah fits well in our up-tempo style."
"She is a hard worker and that we believe can keep improving throughout the season."
Hannah's international experience is well suited for the Riders as she has represented both Great Britain and Scotland in the FIBA European Championships.
Robb commented: "Riders feels like a good fit for me, both on and off the court, and I'm excited for this opportunity to grow and develop my game."
"I loved my four years at Pride and helping grow the female game in Scotland. I had great coaches and teammates and I'm proud to have come through the Pride program."
"I'm eager to get back on court and compete after a long break from basketball".
Hannah is now the eighth player announced by the Riders for the 2020-21 WBBL season.