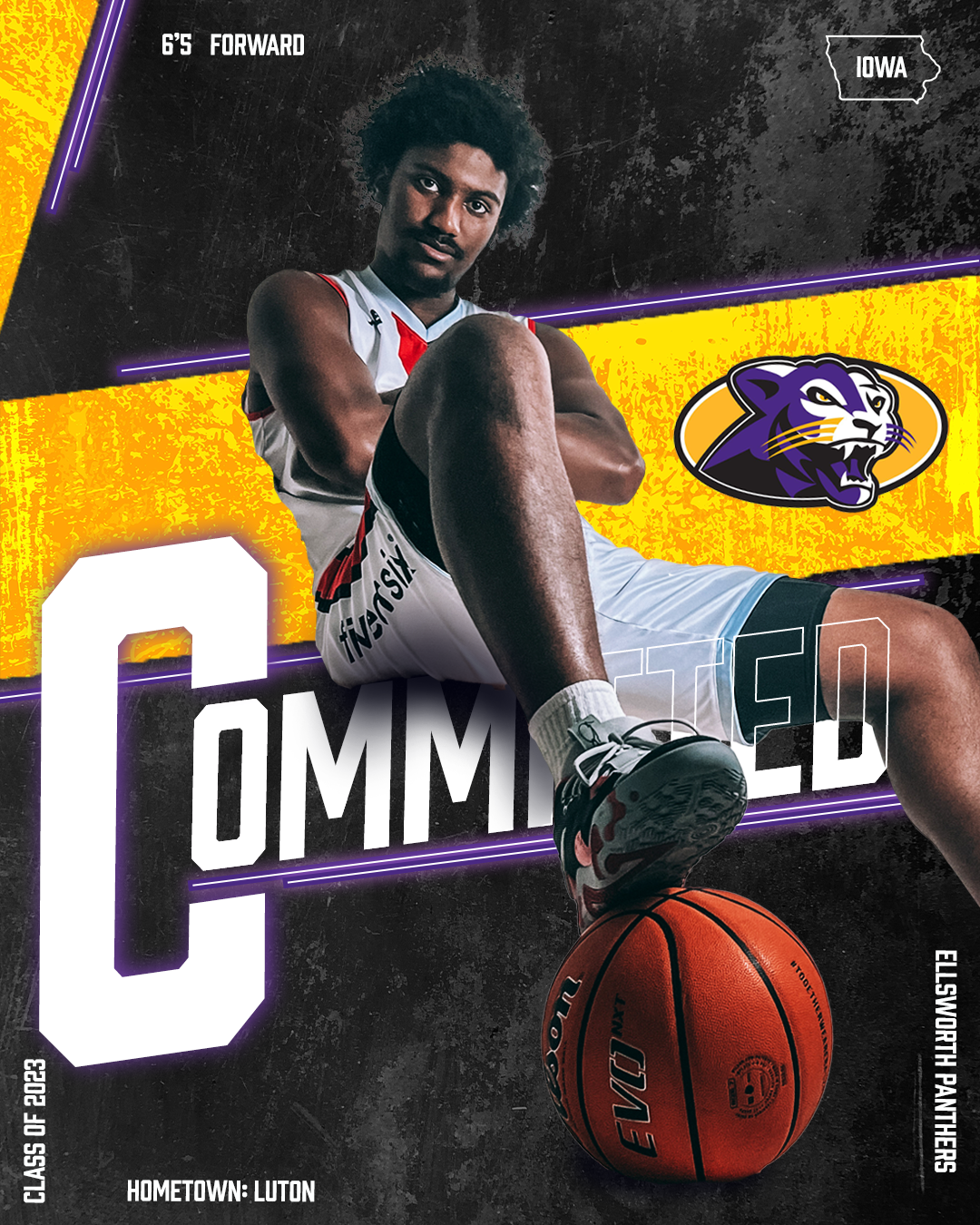 Riders Media - 21st April 2023
Class of 2023, Lamarana Diallo commits to Ellsworth Panthers and Ellsworth CC for the 2023/24 season.
Lamarana Diallo, 6'5 forward has committed to Iowa based Ellsworth Community College for the 2023/24 academic year. Diallo will continue his basketball journey within the Ellsworth Panthers Men's Basketball programme in JUCO Division 2.
Diallo, originally from Luton, joined the Charnwood Riders Academy in 2020 and was part of the EABL Championship side in 2022. During his time within the academy, Diallo has balanced his EABL and NBL Division 2 commitments alongside his academic studies at Charnwood College. 

Lamarana Diallo on his time within the Charnwood Riders Academy:
"Firstly, I want to thank God. Without God I wouldn't be here today. I also want to thank my family and friends that been rocking with me from the start and who have helped me to achieve this amazing goal. I'm well aware that this opportunity doesn't happen for everyone so I'm very grateful. I appreciate all my teammates for challenging me and making me better every day, I want to thank all the coaches that have helped me become the player/man that I am today. I'm thankful for the Charnwood Organisation for bringing me in and supporting my goals and aspirations. Now onto new and bigger things in the states. I'm grateful for this opportunity; I plan to make the most of it and give 100%."

Charnwood Riders Academy Head Coach, Louis Chamberlain:
"Coaching Lamarana this year has been awesome! He's brought a competitive spirit to the group every time he has stepped on to the floor. I can't wait to see how he's going to continue to develop in his next chapter."

The club would like to wish Lamarana all the best for his move to the US and we look forward to seeing him progress his basketball career over the coming years.