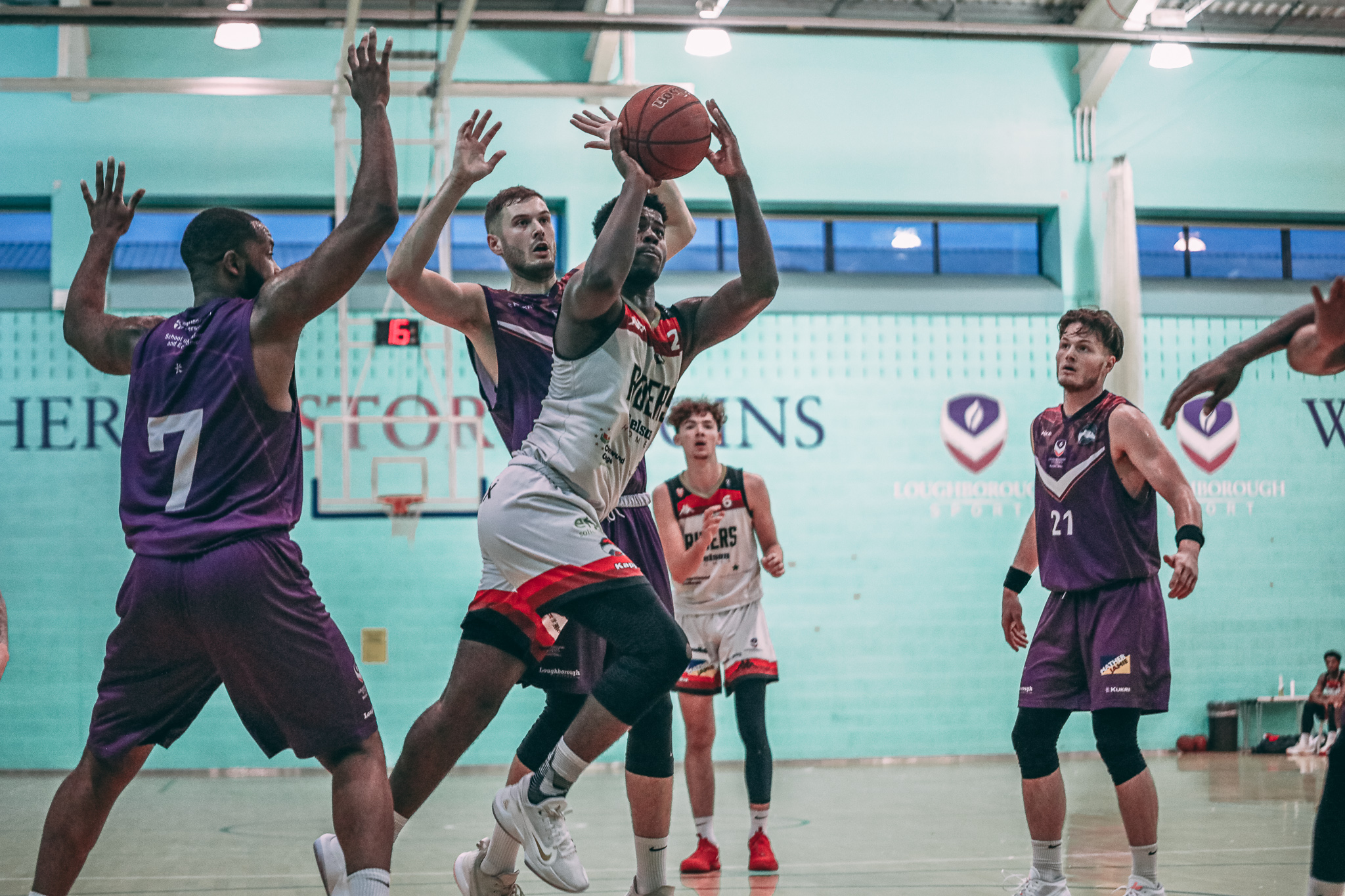 Riders Media - 2nd November 2020
Charnwood College Fall Short in L Lynch Trophy Opener
Charnwood College Riders fell short in a hard-fought battle against Loughborough Riders in the L Lynch Trophy.
Both sides were slow to open the game, with Loughborough being the first to strike and open a small lead behind the inside play of Loughborough newcomer CJ Hayden, to lead 17-13 at the first break.
Charnwood's Greg Wild exploded in the game, leading the way for Charnwood on route to 28 points on 7-11 shooting to help Charnwood out to a lead until mid-way through the final quarter.
Jonas Dieterich (21 points, 9 rebounds) and Harrison Gamble (27 points, 11 rebounds) led the way scoring wise for the Loughborough Riders and it was a fourth quarter explosion on the offensive end that saw the home team extend the lead and grab victory.
"This was a good good starting point for this group of players, however there's much more for us to work on. I thought our lack of experience showed down the stretch and a couple of mental lapses saw the game get away from us in the fourth ," commented Coach Maynard.
"Credit to Loughborough for making big-time plays. For our first game, I am happy with how we competed, especially due to circumstance we have been in over the past month."
Solid performances from Victor Ndoukou (15 points, 7 rebounds), Giovanni Emejuru (14 points, 13 rebounds) and Kanu Gudza (11 points, 7 assists) to keep the game competitive in the season opener.
Charnwood now look to Wednesday where they will face the Derby Trailblazers Academy in the EABL.