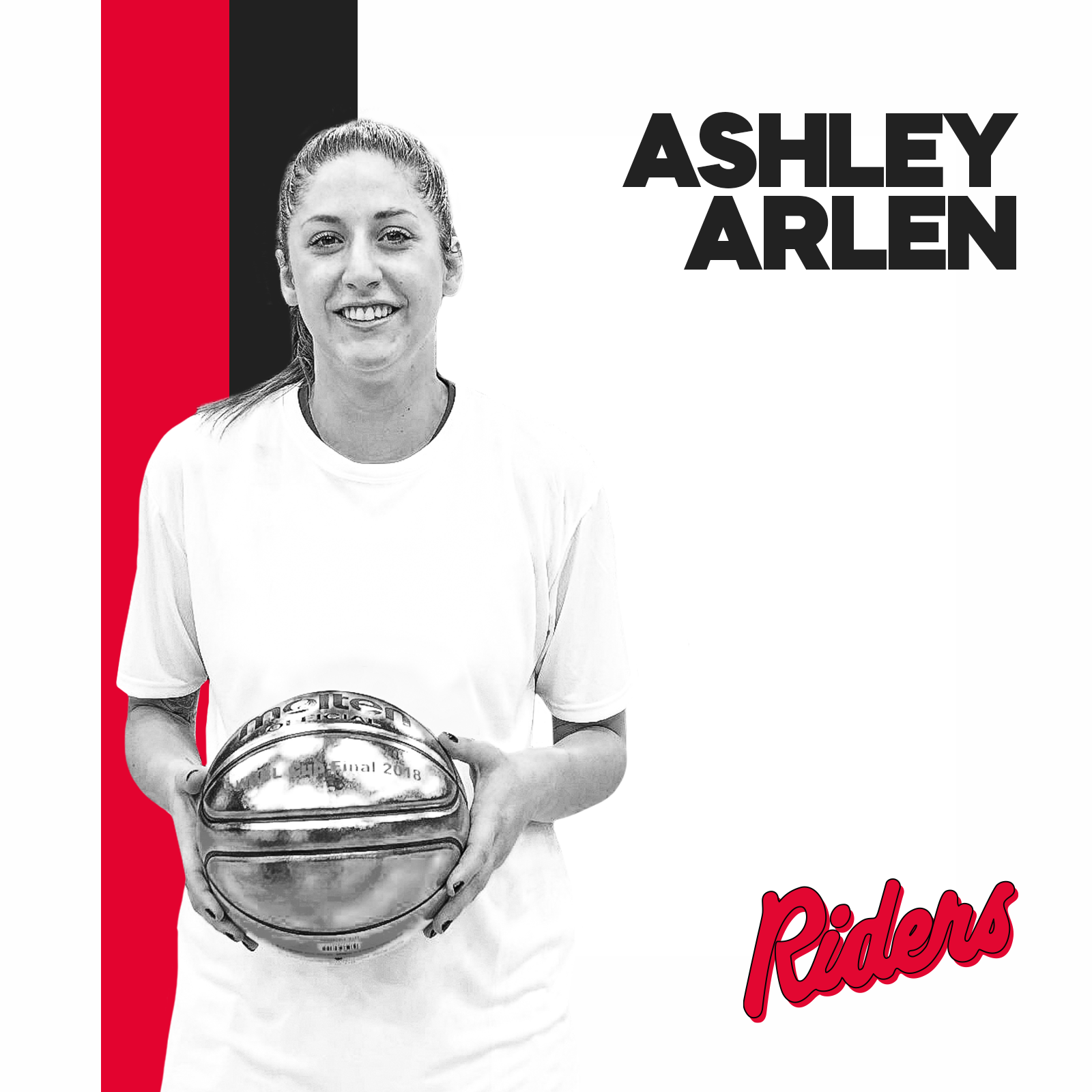 Riders Media - 12th July 2022
Arlen Returns to WBBL with Riders
Leicester Riders have begun preparations for the 2022/23 WBBL season with the signing of former League MVP Ashley Arlen (Harris).
Arlen will be well known within the WBBL from a successful three-year spell at the Nottingham Wildcats where she comfortably averaged a double double in each of her seasons, finishing with an average of 21.3ppg and 11.2rpg across her stay in the East Midlands as well as securing both League and Cup Final MVP honours.
After taking a break and becoming a mother, Arlen returned to pro basketball last year, signing, for now, Riders coach Krumesh Patel at Swedish side Wetterbygden Sparks where she averaged 14.8 ppg and 7.9rpg.
With professional experience in Romania, Germany, Spain, Australia as well as the UK, Arlen will bring invaluable expertise and leadership to what will be a much-changed Riders roster this term.
"I am beyond thrilled for the opportunity to be back in England and playing for the Riders! Last season playing under Krumesh in Sweden was a fantastic opportunity and I knew playing another season for him was something I wanted to do. I am excited to get to work with the team and hope that my experience and love for the game can help us achieve big things this season"
Coach Krumesh Patel is equally excited to continue his working relationship with Arlen:
"I'm really excited to have Ash back in the WBBL. It was nice to have her on the team in Sweden and she did an excellent job considering she had been out for 3 years after having Amaia. I think she will be a tremendous addition to our side as she is a proven scorer and after seeing her last season, I know she still has more to give. She has great leadership qualities, so I am delighted to have her join the Leicester Riders
Further signings will be announced shortly.