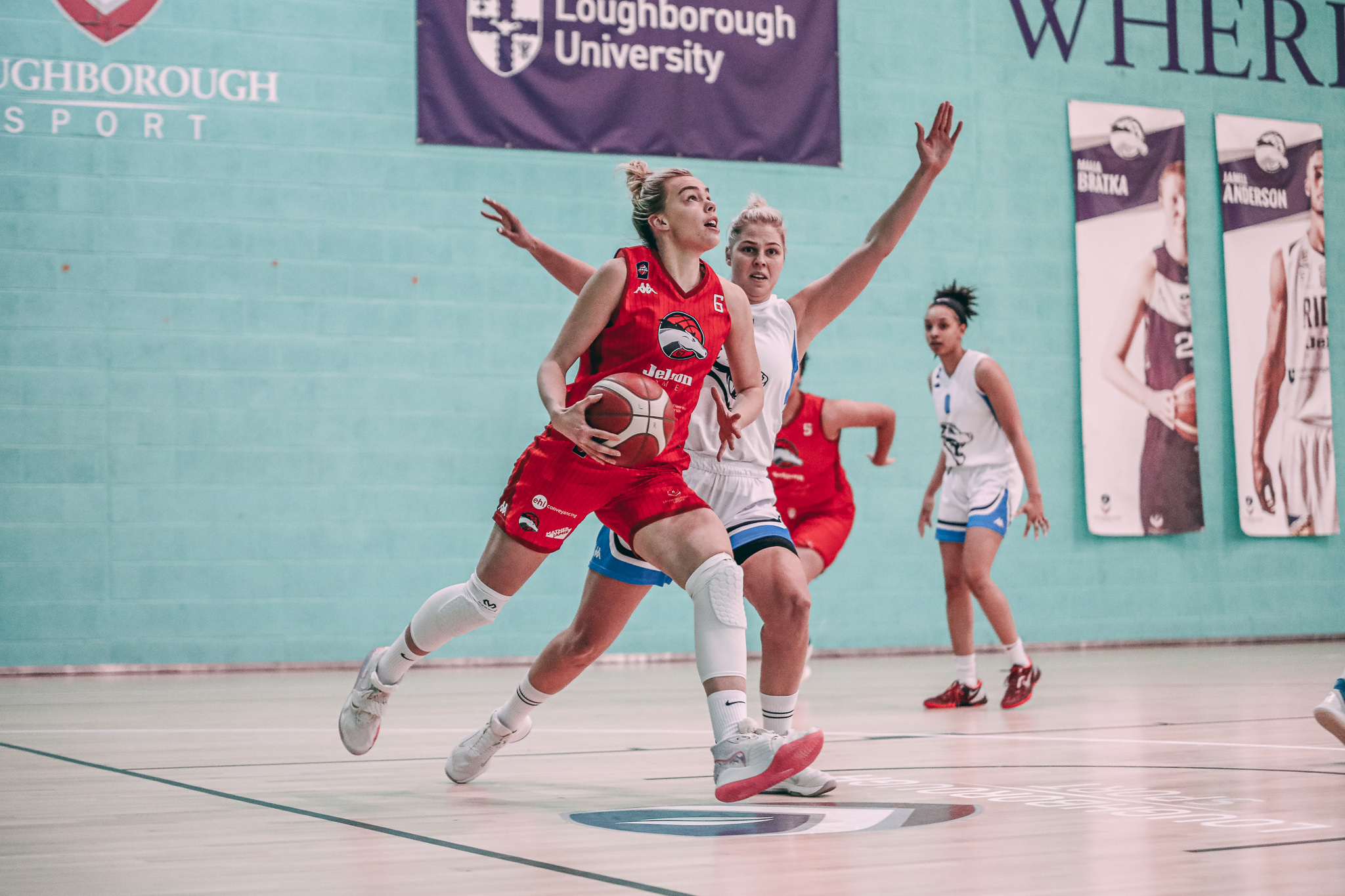 Riders Media - 30th January 2021
Another Home win for Riders Women
Riders were able to prevail in a hard-fought game against the Oakland Wolves.
The wolves started the game strong as they jumped to a 5-10 lead mid-way in the first quarter. However, as soon as Christina Gaskin subbed in she brought intensity and hit a big three to help the home team bounce back.
There were no easy buckets, especially in the second quarter, as both teams scrapped on defence and put pressure on the boards with 48-44 rebounds overall. 
Riders were able to get an 8-point lead to start the fourth quarter and this push led to a 23 point win. Statistically, Leicester showed their defensive presence holding the Wolves to 25% field goals including 2-16 from three.
Once again Holly Winterburn filled up the stat sheet with 15 points, 5 rebounds, 5 assists and 3 steals. This was closely followed by a solid game from Hinriksdottir with 15 points on 54% shooting, 5 rebounds and 3 assists.
Riders
Winterburn 15, Hinriksdottir 15, Oliver 10, Robb 10 , Januszewska 9, Gaskin 5, Clark 5, Hikin 2.
Wolves
Uprus 11, Rouse 10, Carter 10, Boros 9, Milligan 5, Sarson.