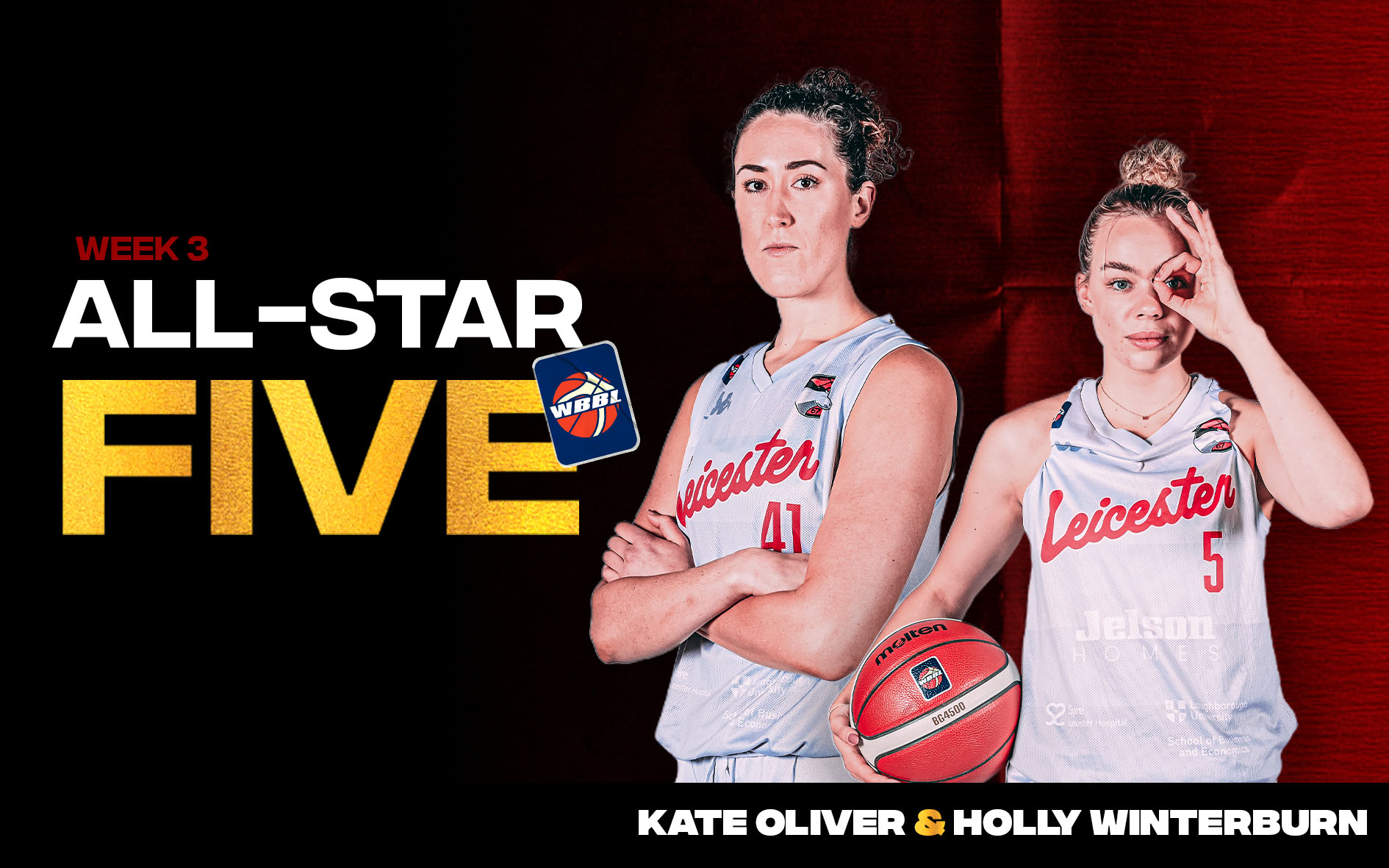 Riders Media - 3rd December 2020
All-Star Five Selections and Molten's WBBL Coach of the Month
WBBL have selected Kate Oliver and Holly Winterburn into the third week's All-Star Five. Head coach Jesper Sundberg was also awarded the Molten WBBL Coach of the Month.
Riders came out big in a cup knockout against Newcastle Eagles. Kate Oliver was unstoppable as she led the way with 29 points, 4 3-pointers and 73 FG%. So far she is averaging 21.5 points, 2 assists and 5.5 rebounds per game.
Holly Winterburn was all over the stat sheet with a near triple-double of 18 points, 9 rebounds and 8 assists. In the last three games, Winterburn is averaging 14.7 points per game and leading the team in assists and rebounds.
Sundberg's calm and collective leadership has helped the Leicester Riders secure a perfect 3-0 record in the WBBL cup as well as ensuring the team is dominant on both sides of the floor. 
Riders are currently preparing for the WBBL Cup semifinals against the Cardiff Met Archers this upcoming weekend.