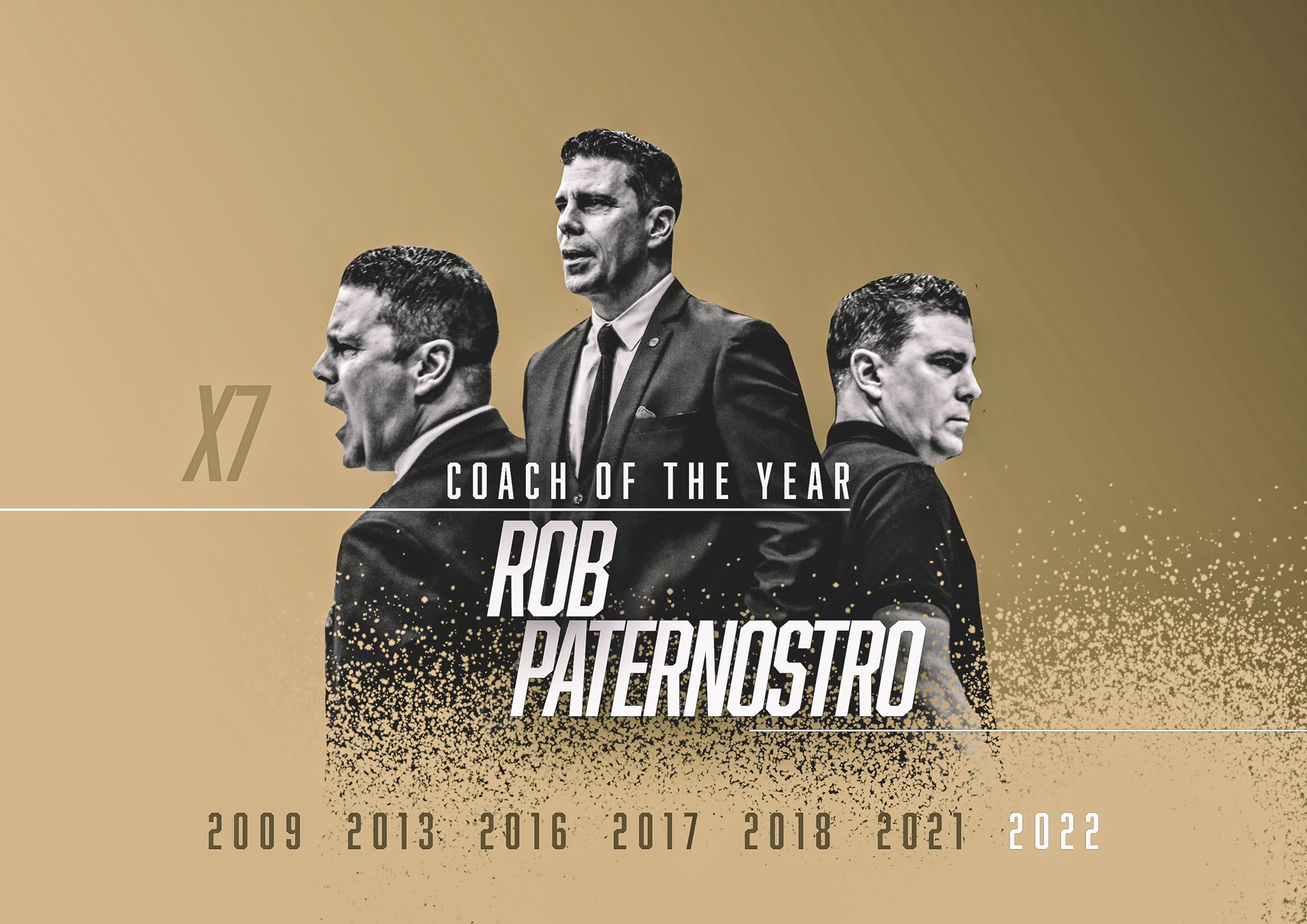 Riders Media - 13th May 2022
Rob named Coach of the Year!
Coach Rob Paternostro has been named the 2021/22 Molten Ed Percival BBL Coach of the Year! It is Rob's seventh time receiving the award, the most in BBL history! 
Rob has led the Riders to their biggest ever winning margin, with their 27-2 record winning the title by 16 points. The Riders have secured two pieces of silverware this season, having won the BBL Cup final in January.
Leicester became only the third team in BBL history to lead the league with the best offensive and defensive record this season, scoring 91 points per contest, while giving up 72 on the other end.
The award is Rob's third of the season, having been awarded two Coach of the Month Awards during the year!
The club granted Coach Rob an All-star Testimonial event being played on 11 June – be sure to get your ticket here.