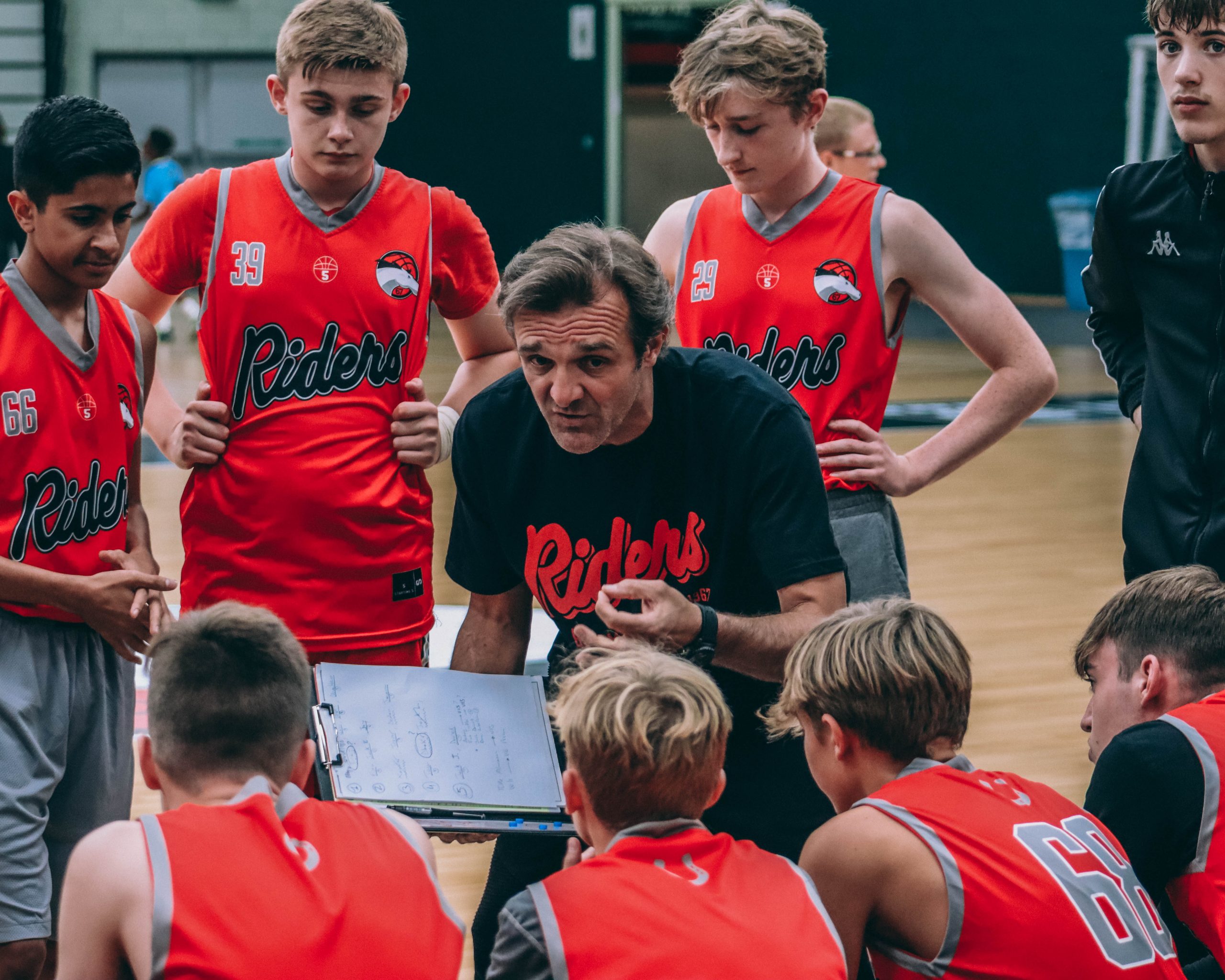 Riders Media - 6th October 2023
LRF offer volunteer opportunities
This season the Leicester Riders Foundation is offering number of opportunities for you to get involved through our new volunteer programme.
Below are the roles available and you can apply for any of the roles below by CLICKING HERE.
Team Manager
The Role of a Team Manager is to Support the Head Coach with one of Junior National League Academy teams, take lead on communication between parents, kit washing and collecting and handing and making sure the team has all of the equipment they need for game day.
Community Sessions Assistant
This is an opportunity to shadow one of our coaches to learn the roles and responsibilities of a coach whilst supporting on data collection, registers and case studies.
Game Day Activator
Game Day Activators will support LRF staff on our Leicester Riders Game Day activation zone, helping to promote sessions and raise money for hardship fund via our shooting games. This is a great day to be a part of a Leicester Riders Game Day.
Game Day Manager Assistant
Game Day Manager Assistants will support our Junior National League Academy Game Days when we have numerous fixtures at the Morningside Arena. Game Day Manager Assistants will act as a welcome host to opposition and inform them of changing rooms, court timings and make sure that game day runs smoothly.
Table Officiating
Learning how to officiate the game of basketball and towards a qualification in the process.
Refereeing
Learning how to referee the game of basketball and towards a qualification in the process.
Coaching
Learning about all the aspects of being a basketball coach at community and academy levels shadowing and mentored by our qualified staff.
Statistician
Learning how to take stats for our Academy teams.
Team Leader
Certain projects that we run at the Leicester Riders Foundation need a youth worker to liaise with participants and staff so the role wouldd provide opportunities to learn about specific themes such as NCS or working with the Local Police and Home office.
Event support staff
Event Support Staff will engage with schools, communities and charities on various events to raise awareness of the foundation and its delivery sessions and projects.
Birthday Host
Be an integral part of our game day experience by being one of our birthday hosts and welcoming our birthday ballers into the Arena on game day. You will also be a liaison point for parents, guardians or group leaders ensuring that all aspects of their birthday package and game day experience are met.
Chuck A Duck
Chuck A Duck is a fan interaction game that takes place during the 3rd quarter of Leicester Riders games. In this role you will be responsible for selling the ducks and making sure that the activity runs smoothly.
Game Day Season Guide Seller
At Leicester Riders games you will be responsible for selling our Leicester Riders Season guides and game day team sheets.
Steward
Our game day Stewards will be on hand on Leicester Riders games to help fans find their seats and be on hand to help with anything they may need throughout the game.
Courtside Hospitality Host
Courtside hospitality hosts will greet our sponsors and help them to find their seats and that they have an enjoyable game day experience.
For any of the roles above working with children you will be required to go through and full reference check and have a DBS.
CLICK HERE to apply for any of the above roles.