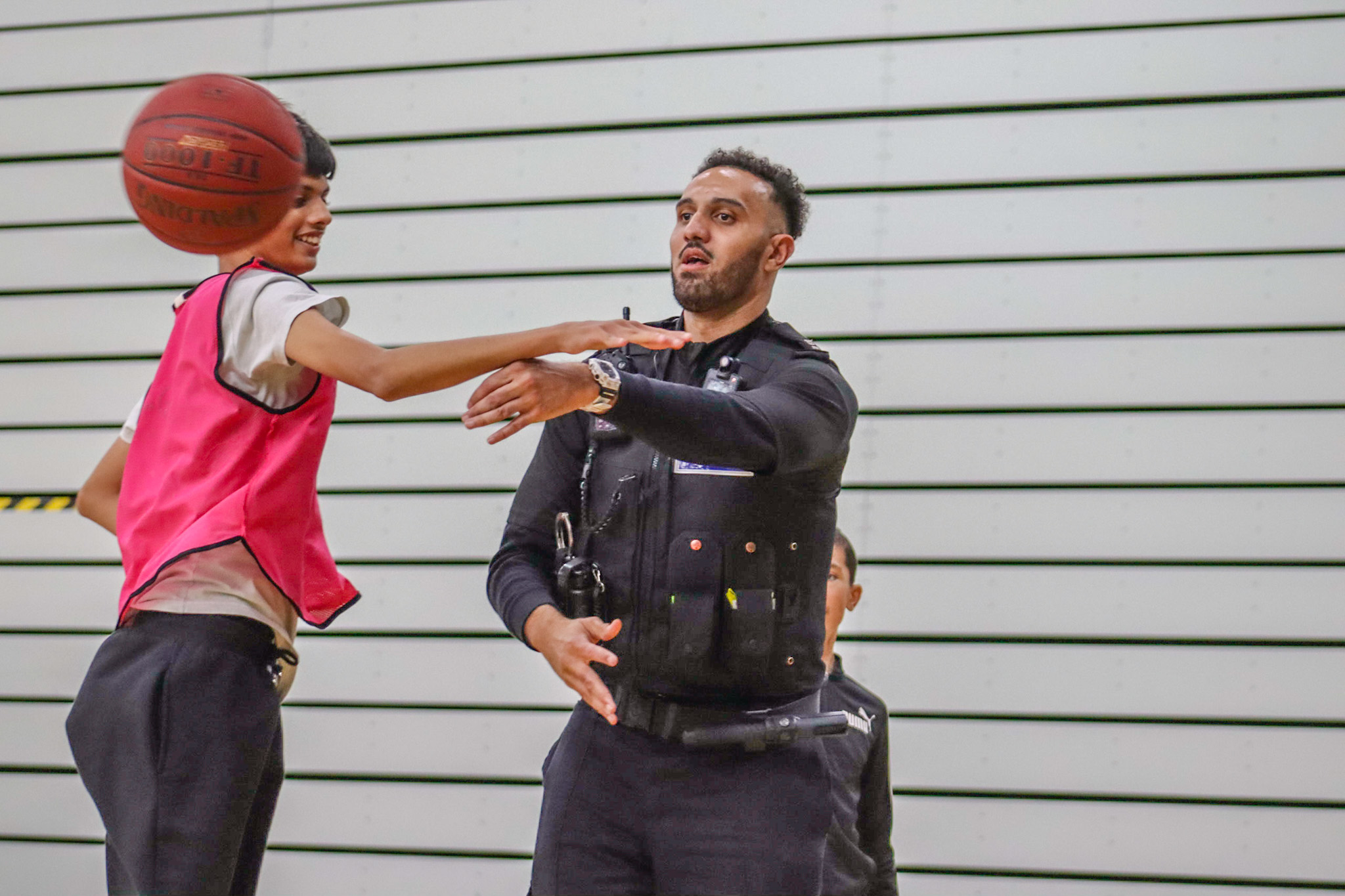 Riders Media - 10th January 2023
LRF launch Positive Futures Project
The Leicester Riders Foundation are launching the Positive Futures project in collaboration with Leicester City Police funded by Street Games.
The Positive Futures programme aimed at reaching young people at risk of involvement with anti-social behaviour crime & violence is using basketball and life skills as a tool to better their future.
The children on the programme will participate in a number of sessions involving mentoring, life skill classes and basketball sessions led by Leicester Riders Foundation staff & Riders professional player Mo Walker.
PC Millie Barton of Leicester City Police is delighted to be able to continue their work with LRF. "We are proud to be working with the Leicester Riders Foundation on the Positive Futures program, a project set up to work with young people who have been involved in antisocial behaviour, criminal behaviour or are at risk of committing crime and ASB. The Leicester Riders Foundation have been instrumental in providing a support network alongside engagements, interventions and educational inputs to assist in reducing criminal activity in the Leicester area."
Leicester Riders's Mo Walker added "Growing up in my community there was a lot of violence and distractions. I was fortunate enough to have positive role models and structure provided by my parents and basketball coaches. I know how important it is for kids to have positive influencers in their lives, as well as some structure or just safe place where they can have fun, interact with others, and stay out of trouble".
Ricardo Silva the Foundation's Community Project Officer hopes the programme allows the young people to develop skills for life."The programme will allow all the participants to gain a variety of skills and experiences. We hope to use our knowledge and experience to help them develop their life skills. I want the Leicester Riders Foundation to be a point of contact for kids at high risk of involvement with anti-social behaviour, crime and violence. We are here to provide opportunities for young people to grow and develop.
Keep and eye on our social media channels (@RidersBF) for all updates on our Positive Futures project in the coming weeks.
If you would like to refer a young person to join the programme please email [email protected].