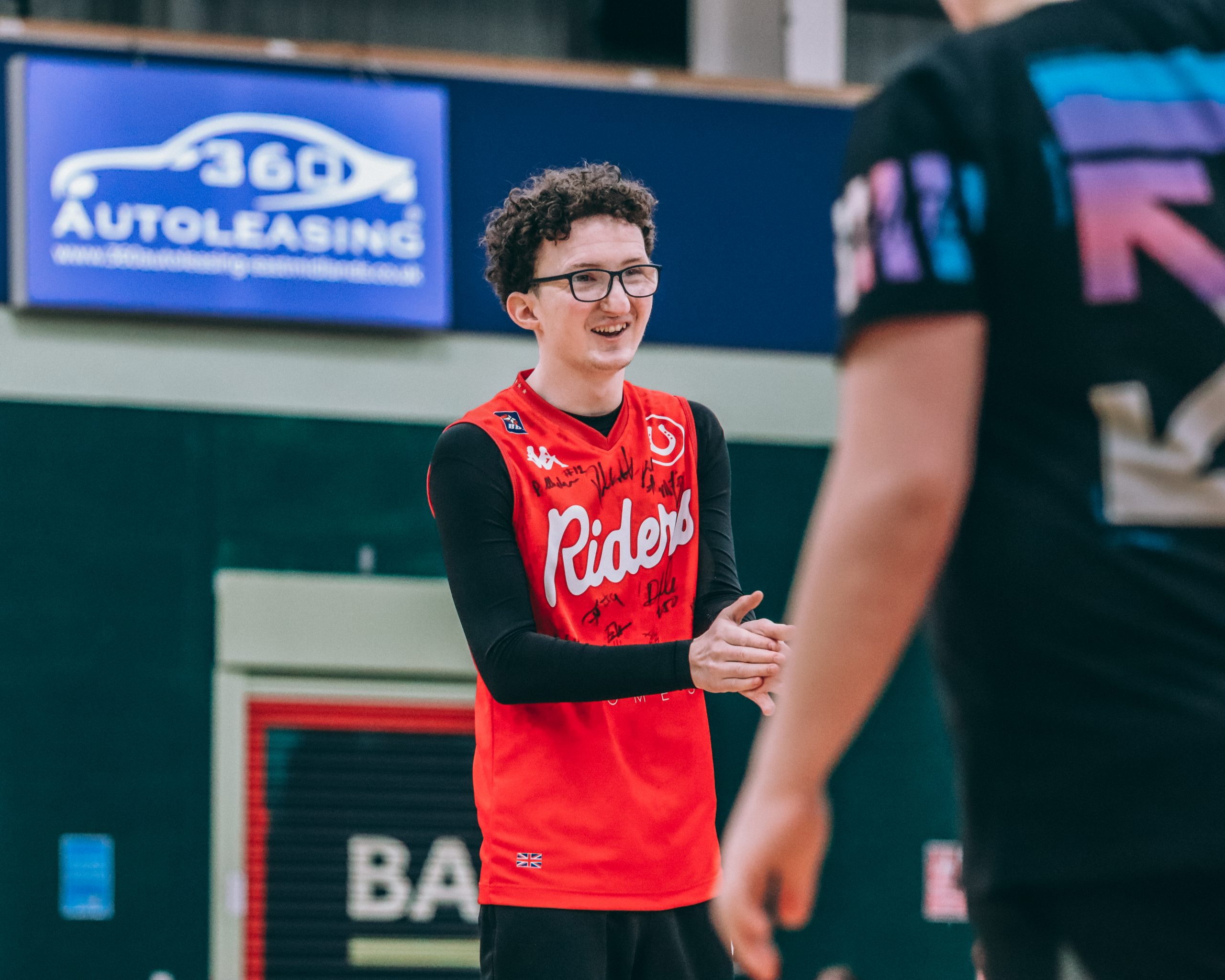 Riders Media - 31st March 2023
LRF host Inclusive Basketball Tournament
On Tuesday 4th April we hosted our first inclusive schools basketball tournament of the season at the Morningside Arena. We welcomed the students from Westgate, Quorn Hall, Sketchley and Birchwood that we have been coaching at our in school sessions for the past year.
The tournament was a success with Quorn Hall coming out on top winning all three of their fixtures however, all 4 of the teams gave a great effort and had a lot of fun.
Adam Wheatcroft from Quorn Hall School thought the tournament was a fantastic experience for his students.
"This is the first tournament our students have experienced and they thoroughly enjoyed the experience of playing on the professional court and are eager to experience this again. The staff at Leicester Riders Foundation were helpful, supportive, and engaged our students in friendly competition. I was to thank each member of staff involved for their hard work in getting the day organised and the running of the day. "
Darren Kay our Head of Education & Schools Sport was delighted to be able to host an inclusive tournament at Morningside Arena and to continue to support the students in their basketball development.
"The Leicester Riders Foundation is delighted to have hosted our inclusion tournament. Supporting young people to take their first steps in sport but also to participate using the values that make basketball such a inclusive sporting activity. Teamwork and Equality regardless of ability. All participants upholding these values with commitment and support. A massive thank you to all our schools who participated today and my staff who supported the tournament throughout the course of the day.
If you would like the Leicester Riders Foundation to get involved with your school contact [email protected] for more information!