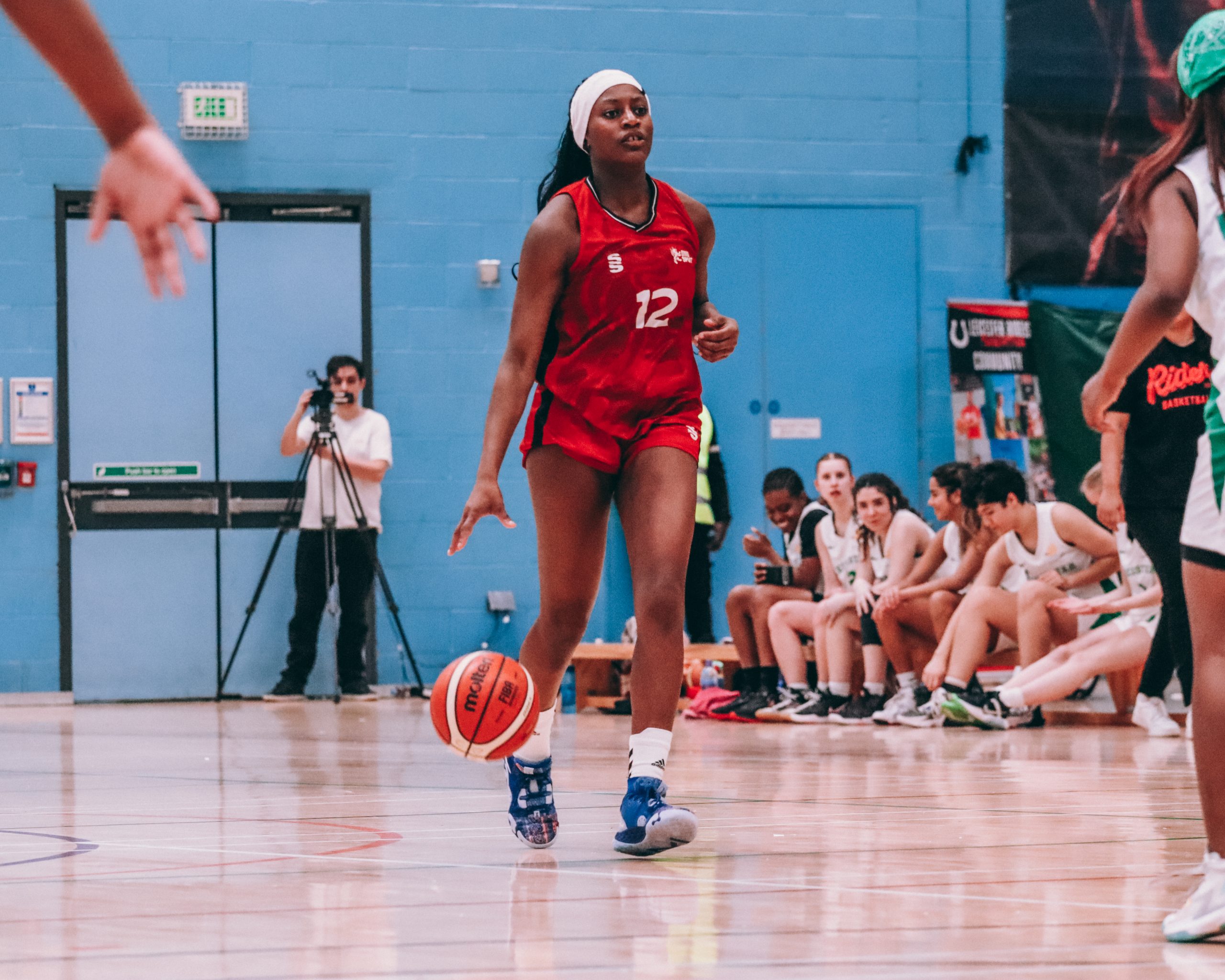 LRF Media - 7th July 2023
LRF continue to develop University Partnerships
The Leicester Riders Foundation have partnered with both De Montfort University and the University of Leicester over the past year to provide the best opportunities for their student athletes. This partnership enables students to access high quality training from our coaches and develops student athletes to reach their full potential, whilst providing our Foundation staff with further opportunities to coach.
Our coaches worked with the University of Leicester's Men's Second Team and the Women's First Team and De Montfort University's Women's First Team, to facilitate student team progression and aid individual player development.
Students from both Universities have full access to train using our state-of-the-art Morningside Arena facilities as part of working with the Leicester Riders Foundation. Players also receive media coverage from our in-house marketing officer, developing high quality action shot photographs for players and teams. Students also receive additional benefits such as exclusive offers to Riders games.
"Partnering with the LRF not only improved our program on court, with some of the best facilities and coaches in the country, they also offered many opportunities to improve players' employability and comradery, with access to games and bespoke events. We look forward to growing with the Foundation." – Alejandro Medina, Chairman of University of Leicester Basketball Society.
"One of the key motivators for the Foundation is to provide as many opportunities as possible to people within Leicester and Leicestershire!" – Greg Ellis, Community and Education Officer.
Tyra Atlee Kamusasa was Assistant Coach of the De Montfort University Women's First Team last season and in June this year joined us as a full time Community Coach at the Leicester Riders Foundation.
"Joining Coach Ricky in coaching the DMU Womens team was a great opportunity for me, I really wanted to get involved in basketball whilst at University after moving over from Sweden. The partnership between the University and LRF allowed me to gain the coaching experience I needed to transition into becoming a full time community Coach for the Foundation." – Tyra Atlee Kamusasa, Leicester Riders Foundation Community Coach and De Montfort University's Women's Assistant Coach.
Moving forward, Leicester Riders Foundation aims to further progress both relationships to provide student athletes with the facilities and coaching in order for them to continue to progress in basketball. This partnership has been essential in enabling the Leicester Riders Foundation to reach an otherwise complex age group to engage with.