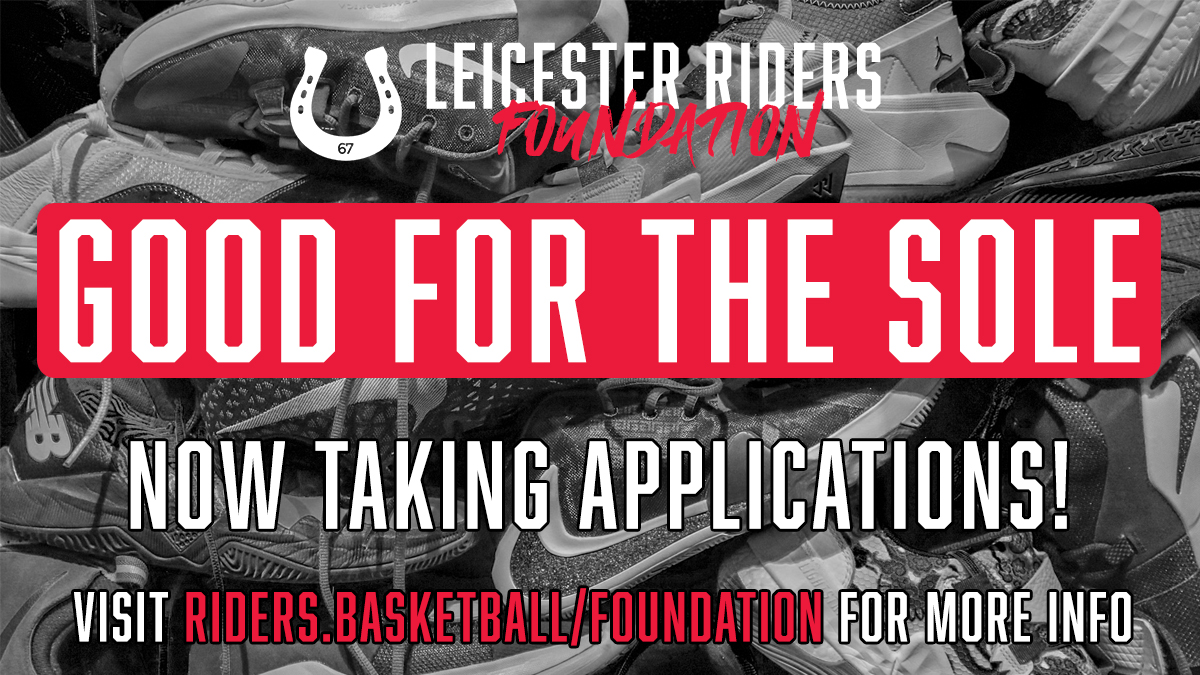 Riders Media - 14th March 2023
Good For The Sole – Applications now open
We are delighted to announce that the launch of our Good For The Sole programme has been a huge success. We have already had an amazing 68 pairs of shoes donated and as a result are now ready to give our shoes out to young people in the community in order to help support their basketball journey.
If you would like to apply for a pair of shoes or wish to refer another person CLICK HERE.
We are also still looking for donations and are actively seeking smaller sizes. If you wish to make a donation CLICK HERE to donate via our JustGiving page.