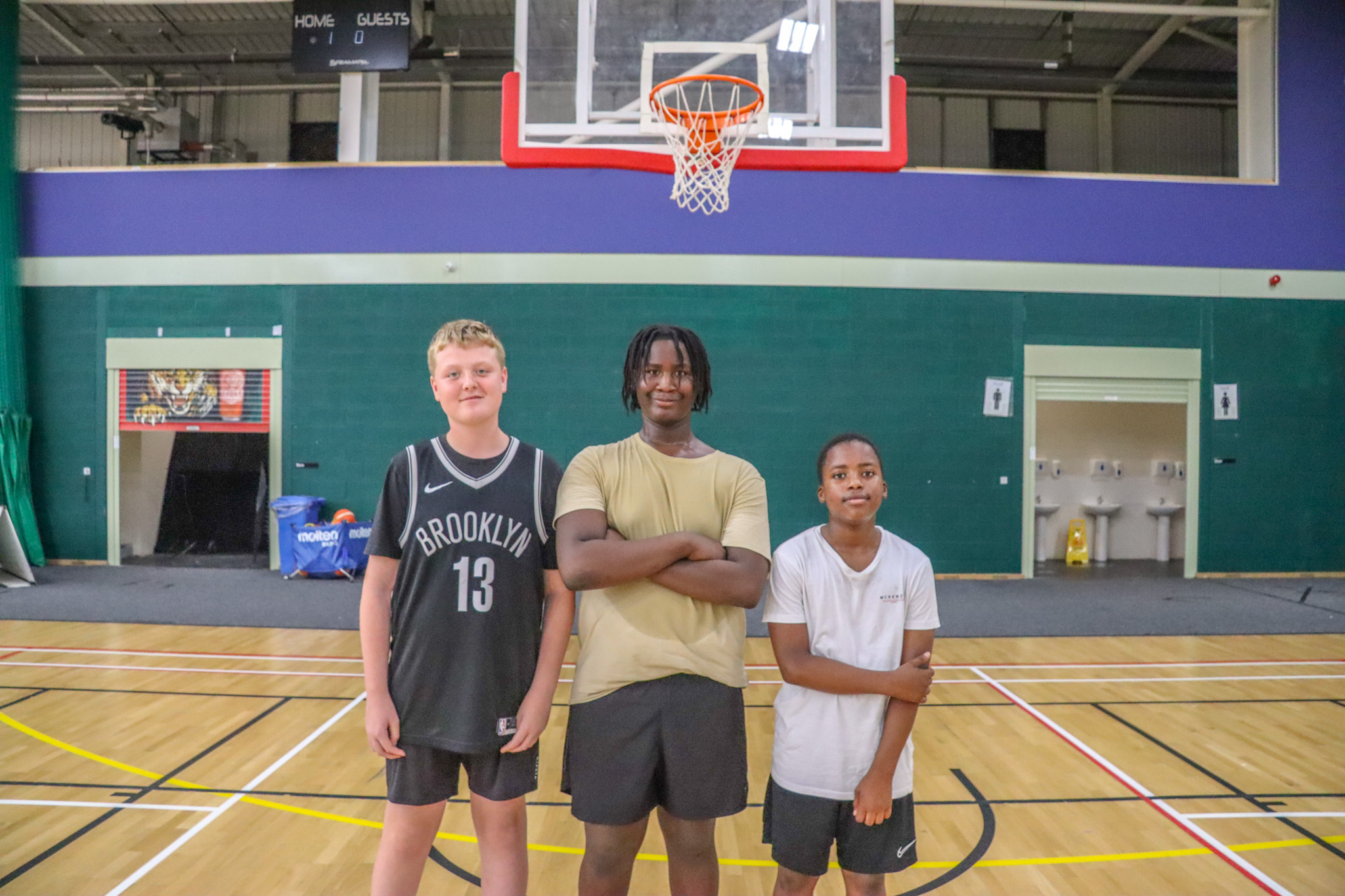 Riders Media - 21st September 2022
From PL Kicks to Academy U14s
New College PL Kicks session is a free session for kids in disadvantaged areas that could potentially not be able to afford to go to other sessions. This season we have seen 4 players come through our PL Kicks sessions to progress onto our U14s Academy team.
Alim Mayow started his basketball journey by going to our New College PL Kicks session. Alim attended the session for 6 weeks in a row, from there he then started to attend our other PL Kicks session at St Matthews which he attended for 3 sessions. He developed his ability to play whilst also improving on multiple different skills. After all the hard work he put in the Coach Ricardo Silva asked him to come to the national league trials for the Leicester Riders Foundation Academy. 
Coach Ricardo is delighted with Alim's progression. "Alim came to New College and showed me he was ready to learn and develop his skills! I'm extremely happy that he came from our free sessions and now he is part of regular basketball every week!"
After impressing at trials Alim was accepted into our U14 Academy team. Now he practices twice a week and is working hard to prepare for the new season.
Liam Spencer attended our New College PL Kicks session. From the moment he came to the session he was ready to learn, wanted to improve and was showing promising improvements. He came to the session for 10 weeks straight. Liam started to show up to other sessions, he went to our PL Kicks at Charnwood College and to the He got game session at the Morningside Arena.

His hard work and dedication on the court gave him the chance to try out for the Leicester Riders Academy. After performing well at the trials he was accepted into the U14 academy team!

Coach Ricardo commented, "Liam Spencer has worked hard to be in the position where he can be in the academy. PL kicks showed me that Liam wanted to improve his basketball skills, he is a greater listener and ready to try everything you ask him to do."

Simba Gwitirwa turned up the New College sessions and he was ready to play. He came week in and week out for 12 weeks. During those weeks he worked hard on all aspects of his game. All those skills helped him in other sessions that he went to such as St Matthew where he attended for 3 weeks.
With such improvement he was invited to try out for the Leicester Riders Academy, working his harder everyday he managed to get into the U14s.

Coach Ricardo was pleased by Simba's attitude & work ethic. "Simba stayed late for every session, always asking questions on how he can become better, what he needs to do and how he can achieve his goal. Now at the U14 he is showing leadership skills while still wanting to learn and become the best."
To join in on our PL Kicks sessions CLICK HERE & book your place.