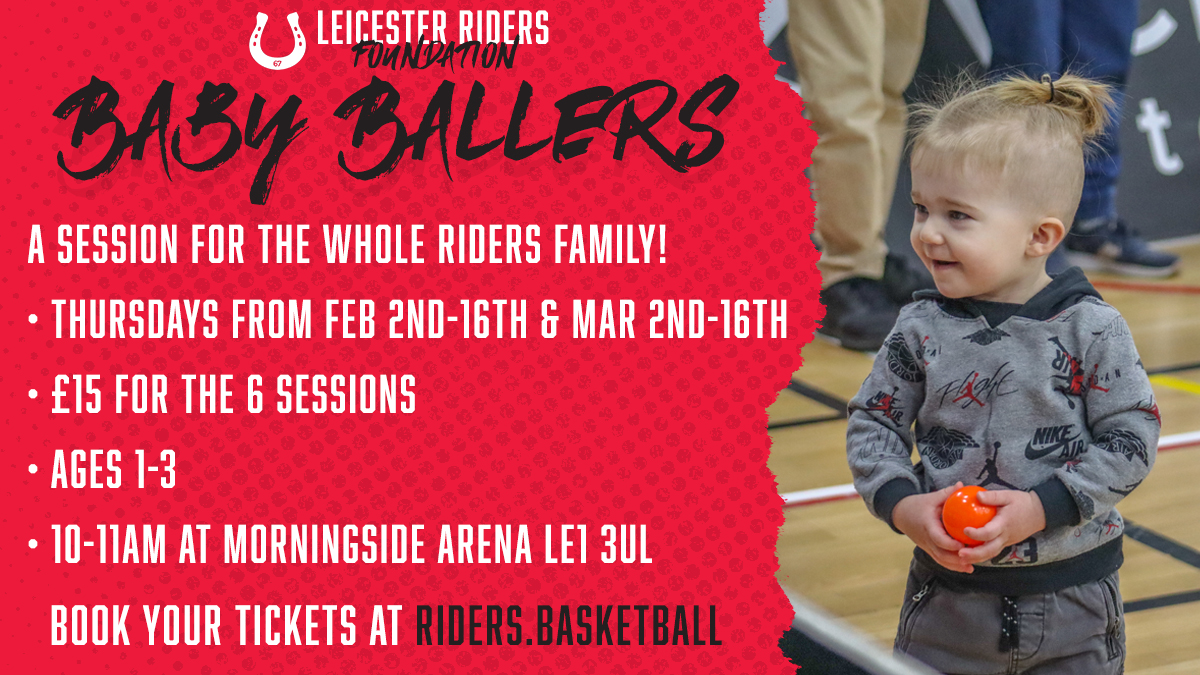 Riders Media - 17th January 2023
Baby Ballers February Block Booking
Following the success of our first Baby Ballers block booking the session makes a return on Thursday February 2nd as we begin another 6 week block.
The sessions take place 10-11am at the Morningside Arena (LE1 3UL) and our coached by our Leicester Riders Foundation coaches. Baby Ballers is a family session; you are welcome to bring family members/ friends/siblings to watch.
CLICK HERE to book your child onto our next block.