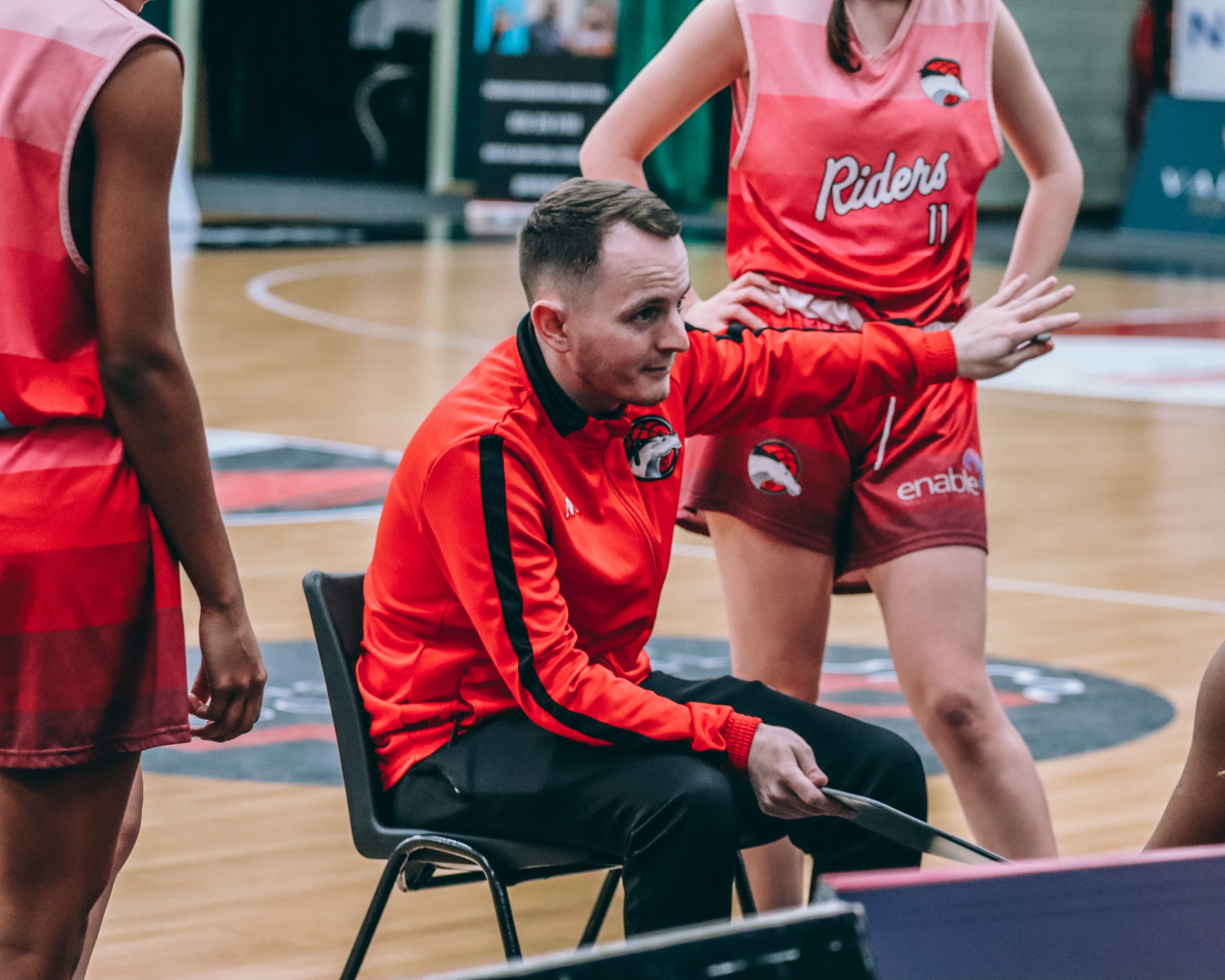 Riders Media - 14th November 2023
Academy Wrap Up – 14th November
8 of our Academy teams were in action this past weekend, check out our coaches thoughts on the action below.
U18 Men 77-64 Charnwood Riders
"U18 Conf beat Charnwood 77-64. We started slow in the first half (sometimes we tend to adapt to the teams we play, rather than imposing our game). The second half was better, defensively and on the break as Dominic and Noah really helped us on both end to take the lead and keep it to the end. We will take the win." – Coach Pietro.
U16 Girls Premier 96-27 City of Birmingham Rockets
"U16s prem girls took a very convincing 96-27 win against COB. The penny is really starting to drop with this team, fixing the small details week by week. Strong full court press in our system for 3/4 quarters. Right attitudes throughout the entire game. Good game to take us into the quarter final next weekend." – Coach Lewis.
U14 Boys Premier 85-36 City Of Leeds
"After our first the win the team was very excited to get back on court. With some solid defence and good transition offence we saw ourselves ahead from the start. Throughout the game we played great help defence allowing us to go on fastbreak. Overall great performance." – Coach Ricardo.
U16 Boys Premier 62-88 Manchester Magic
U16 Boys Conference 113-25 Sheffield Sharks Yellow
U15 Boys 45-57 Shrewsbury Storm
"Disappointing 57-45 loss for the team. We played great defence for the first 3 quarters and was leading narrowly going into the 4th. In the 4th, we turned the ball over too much which lead to fast breaks for the opponents. We had a lot of positives to start the game, we need to improve our composure and take care of the ball better." – Coach Damon.
U14 Boys Conference 41-54 Northamptonshire Titans
"I'm really proud of the lads, they worked really hard as a team and performed what we have been working on in training, help defense and learning to take charges. We got two charges and and should of had more, we just needs to work a little more on boxing out and it be a lot closer. It was the second quarter that killed us and only having 7 players." – Coach Ady.
U12 Boys Red 29-71 Leicester Dynamite