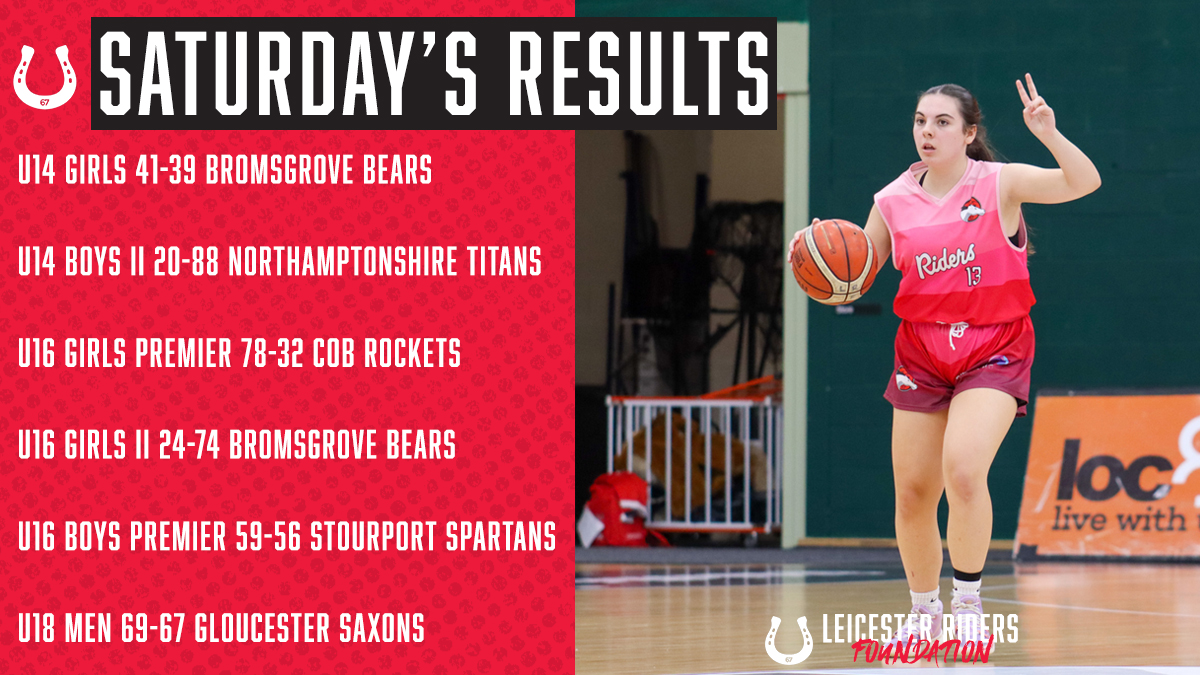 Riders Media - 3rd September 2022
Academy Pre Season: Saturday Results
It was a successful afternoon at the Morningside Arena for our 6 teams in pre-season action. We finished the afternoon with 4 wins and 2 losses from our 6 games played across the various age groups.
Results:
U14 Girls 41-39 Bromsgrove Bears
U14 Boys II 20-88 Northamptonshire Titans
U16 Girls Premier 78-32 City of Birmingham Rockets
U16 Girls II 24-74 Bromsgove Bears
U16 Boys Premier 59-56 Stourport Spartans
U18 Men 69-67 Gloucester Saxons
We have another 6 fixtures tomorrow afternoon. For updates on all fixtures follow @RidersBF & @LRFAcademy on all social media platforms.