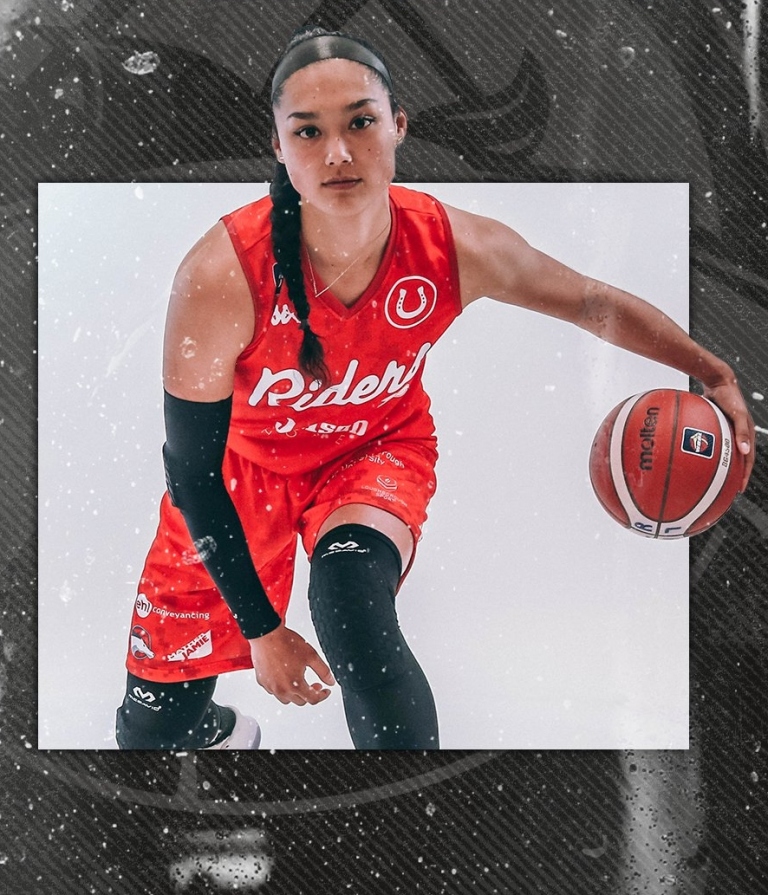 PLACE OF BIRTH:
Coupeville, United States
PREVIOUS CLUB:
Whiteman College
Makana makes the step up to the WBBL roster after having an impressive debut season in WNBL D1 for the Loughborough Riders.
She was an almost ever-present figure in the Loughborough Riders team, playing 17 out of 19 games and receiving team of the year honours.
She had impressive stats, averaging 15.9 points, 13.6 rebounds and 3.4 steals per outing as she consistently racked up the double-doubles.
The former Whiteman College athlete now gets her chance to enter the pro game after a tweaking of the rules allowing NCAA D3 players to be eligible.