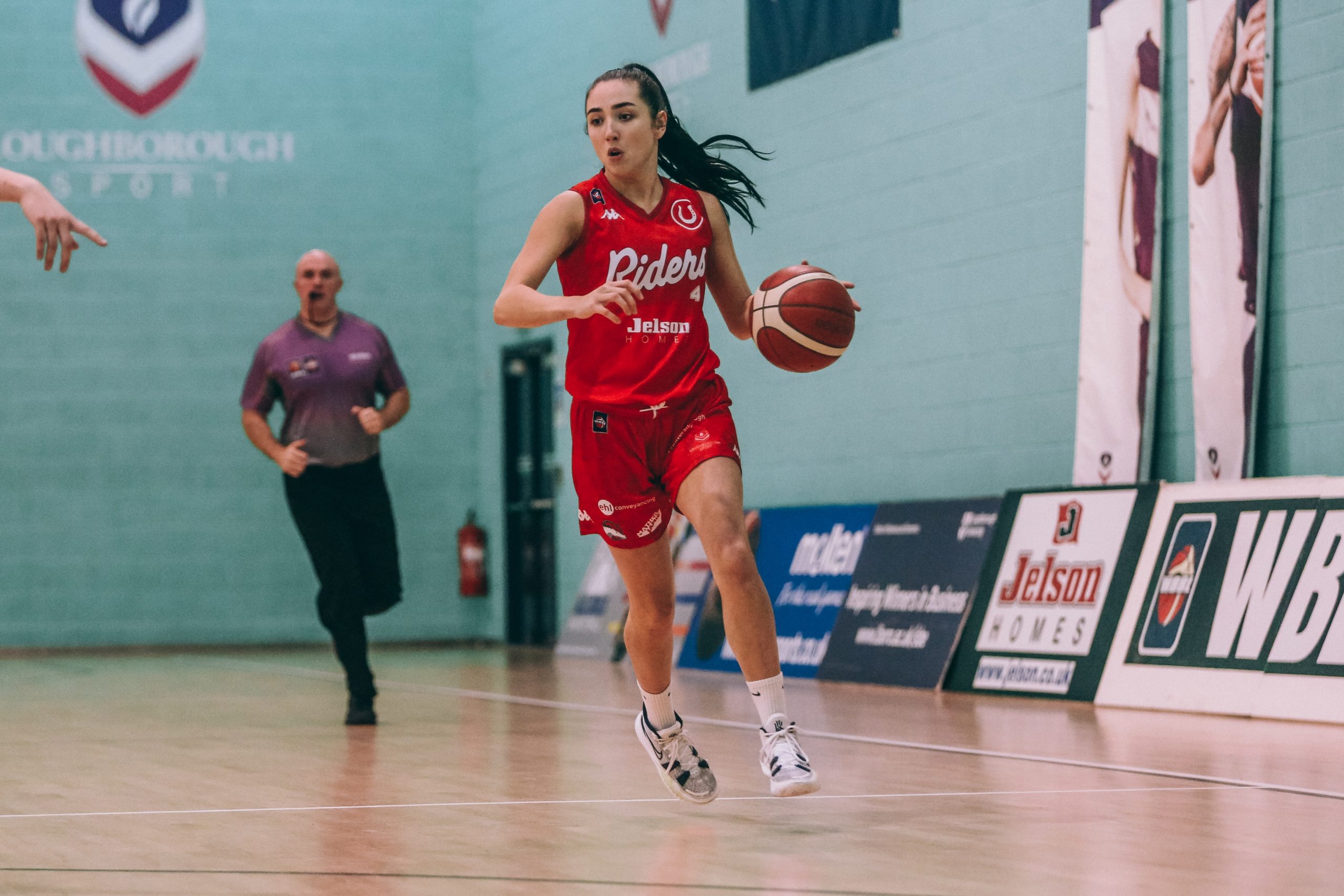 PLACE OF BIRTH:
Manchester, England
PREVIOUS CLUB:
Myerscough College/Lancashire Spinners
Erin Hikin returns to the Riders for the upcoming WBBL season.
Erin attended Myerscough College in 2017/18 and played for Myerscough WEABL, and D1 Lancashire Spinners. As a starter for the majority of games, she averaged  5.7 points, 2.3 rebounds and steals in the WEABL season and 4.3 points, 2 rebounds and 1.6 steals for Lancashire Spinners.
In the 2019-2020 season, Hikin brought an admirable work ethic and defensive tenacity throughout the Riders' program as she played in BUCS, division one and made her debut in the WBBL. She was also part of the WBBL roster that won the Trophy Final.